Downpour.com has asked me to share information about their new audiobook rental program that works with iOS and Android devices. You probably remember books on tape and you may have even used some while on a long road trip, but technology has moved on and now instead of a plastic cassette you can download the books directly to your phone or tablet and take it wherever you are.
With the holidays coming up and some of the busiest travel days of the whole year coming up, this is a great time to test it out and see how technology has progressed in terms of audiobook rentals and travel entertainment.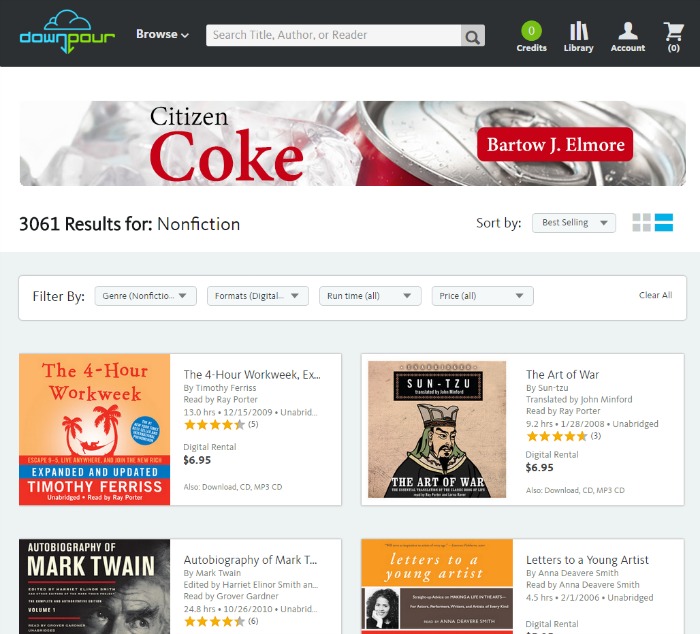 Downpour.com has the option of either renting the audiobooks or buying them outright, this gives customers a great option to save money vs buying a book or audiobook and since you'll probably finish the book in a few weeks anyhow the effect is the same and Downpour.com provides the option of 30-day or 60-day rentals to help make things even easier.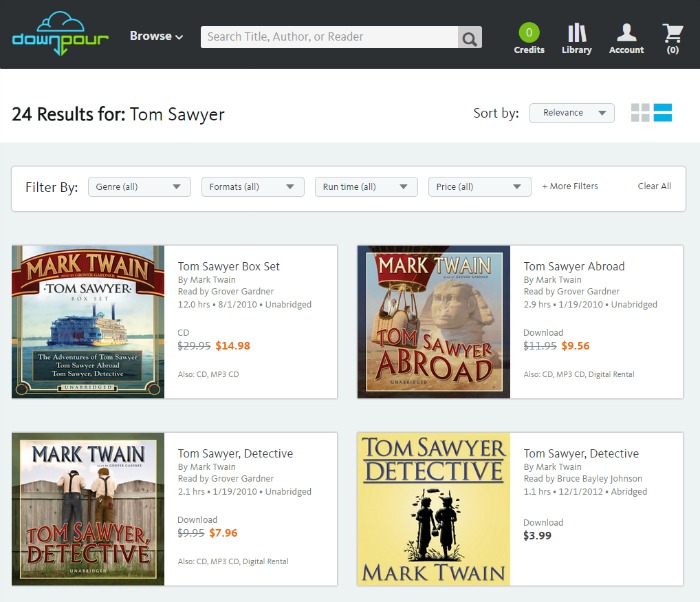 After you've figured out what audiobook you want to rent, simply head over to iTunes or Google Play and install the app, it's free and uses the same login that you created online just a few minutes ago.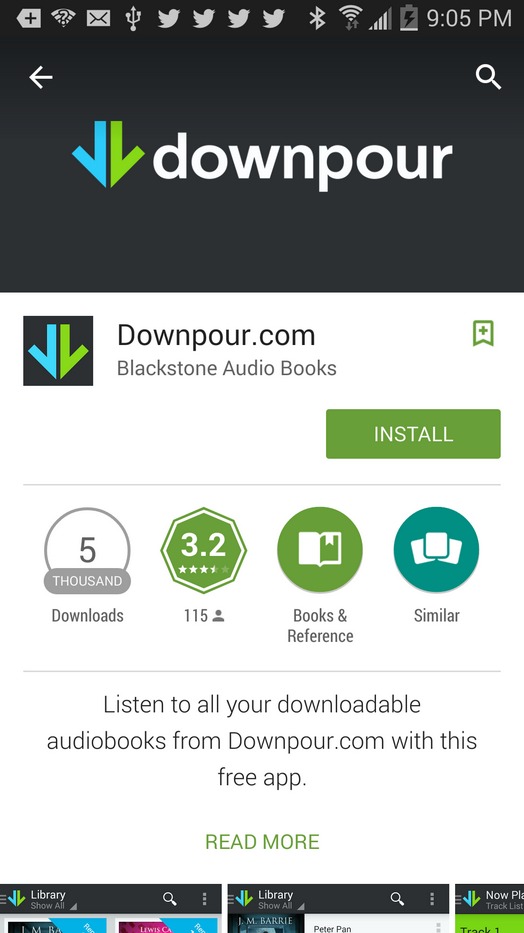 Once downloaded, open up the app and the books you just rented / purchased should download directly to the app ready for you to play on the phone with your headset or connect it to your bluetooth to play in the car.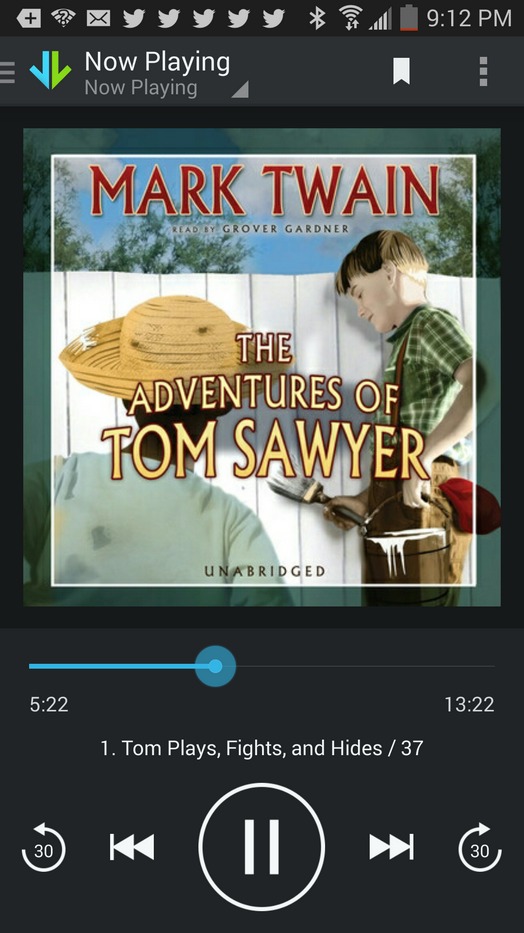 Once you've downloaded the rental, the time will start after 10 days or 30 or 60 days from the time you first start listening to the book.
Overall, we think this makes a great option for those of you who will be traveling this holiday season whether you are taking a roadtrip to see grandma for thanksgiving or taking a plane ride to the Caribbean to escape the cold. It is easy to use and has a pretty wide selection across a variety of different categories so there is something for everyone.
This was a sponsored post on behalf of Downpour.com.