Yeah, it's the summertime here in the northern hemisphere, but that doesn't mean we can't start thinking about those awesome ski experiences that are waiting for us just a few months away! Sometimes, to find the best ski conditions, you'll have to leave behind what you know and embrace what you don't. Choosing to forego your annual trip to a ski lodge is the first step; considering taking a helicopter ride to the peak of a mountain is the next. Heli-skiing lets you safely explore uncharted territories and chase adventure down the side of the Rocky Mountains.
Heli-skiing is a unique and exciting way to reinvigorate your ski career. With almost 60 years of existence, thrill seekers have been taking helicopter trips to the tops of the Rockies for a very long time. Since its invention, it has evolved greatly, as technology and human abilities have come a long way. Now helicopters can reach undisturbed parts of British Columbia's most beautiful wilderness, high above tourist towns like Revelstoke and Golden. With expert guides and pilots, skiers can navigate these natural wonders with security and confidence.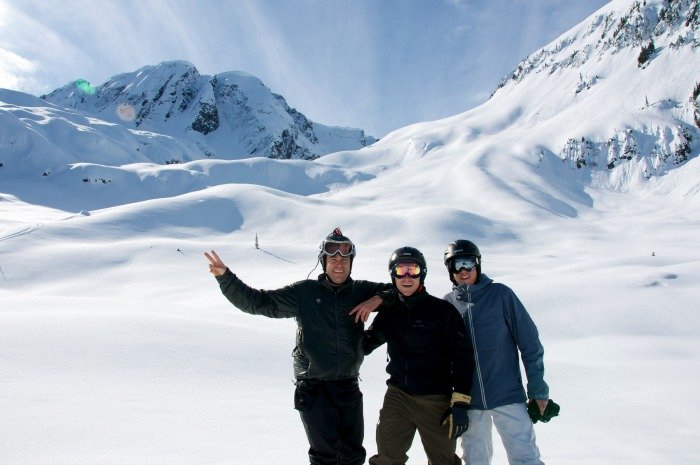 As you race down these drops and explore the bowls, you'll wonder why you didn't try heli-skiing sooner. The snow is unlike anywhere else you'll find on Earth. Due to its location in the Rocky Mountains and its particular climate, it experience consistent snowfall for most of the year. The result is perfect, virgin snow that's just begging to be marked. Just make sure you have the right skis - check out these reviews on our friends at Winterninja.
Because of its climate, it's always important to re-evaluate your ski equipment before you leave on the next flight out. Layers with fabrics that have the ability to wick moisture away from your skin are key to any outdoor sport in inclement weather. So are a shell jacket, ski pants, gauntlet gloves, and quality polarised goggles. Ski boots and helmet are equally as important to ensure that your heli-skiing trip is the safest possible.
If you're wary of travelling with your poles and skis, you can still try heli-skiing. Outstanding resorts like Great Canadian Heli-Skiing offers equipment rentals for people like you. It's because they're committed to providing the best experience you could ever ask for. Their pilots in the sky will make sure you have the run of your life, while their representatives on the ground make sure you relax in luxury. There's no other option when you're looking to helicopter skiing in BC.
Once you've experienced what it feels like to rush down the side of the mountain in the middle of the Rockies, you'll be ready to embrace the new and exciting world of heli-skiing. With access to world's best ski conditions, there's no better way to ski.