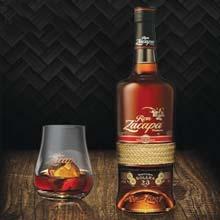 There are many rums, but to me it is thrilling to taste how different regions, personalities, and processes can create dramatically different variations of the theme. Zacapa Rum, from Guatemala is a perfect example of this.
There is NO mistaking this unique spirit for a cousin distilled in the caribbean islands.
Zacapa rum is produced in the Guatemalan countryside, surrounded by mountains and active volcanoes. Unlike most rums that use molasses, Zacapa is produced using on the first pressing of sugar can juice or "virgin sugar cane honey". It then uses the "Sistema Solera" aging process that ages the rum in specially selected barrels that previously aged bourbons, sherries, and Pedro Ximenez wines.
Sistema Solera is an aging process developed more than 500 years ago in Spain for the aging of sherries. Spirits of different ages and personalities are blended and stored in selected barrels to continue the maturation process. This process is repeated multiple times by the Master Blender over the years that the rum is aged.
In addition to Sistema Solera and the use of virgin sugar cane honey, Zacapa's location at 8,000 feet above sea level also contributes to its unique flavor. With a relatively constant temperature of 62 degrees Fahrenheit, the aging process is not subjected to the wide variations in temperature that many other spirits experience.  This results in a slower, but more gentle aging process.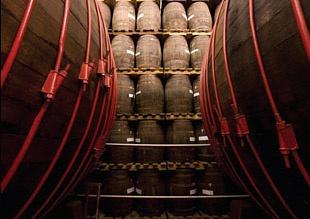 How Does Zacapa Rum Look, Taste, and Smell?
Upon opening the bottle and pouring it into the tasting glass, it was immediately clear that Zacapa rum is a unique spirit. Forget everything above that explains why - I learned that later. This rum has an extremely distinct personality, and one that I am quite frankly in love with.
Upon pouring it, you will first notice the dark brown, amber color of the spirit, followed by the aroma of oak that I don't typically find in a rum.
As someone who enjoys Bourbons like Bookers and Knob Creek Single Barrel Reserve, Zacapa rum comes close to delivering a super flavorful experience that one would expect from those - without as high of an alcohol content. That being said, it is still a rum and has a sweet flavor. As such, it is equally pleasant in a tumbler glass or mixed into a cocktail.
Others with a more sophisticated palette will tell you that there are also flavors of nutmeg, toasted hazelnut, and hints of caramel and chocolate.
Las Fresas
Created by Zacapa Brand Ambasador Tekla Israelson
Ingredients:
1 1/2 ounces Zacapa Rum 23
3/4 ounce lime juice
1/2 ounce simple syrup
1 ounce fresh strawberry puree
Preparation:
Combine Zacapa Rum 23, lime juice, simple syrup, and strawberry puree into a cocktail shaker with ice.
Shake well and strain into a highball glass.
Ideal Serving Glass:
Highball glass
Yield:
1 drink