You've been to beer fests and wine festivals but there aren't that many spirits festivals that are open to the public unfortunately. If you are a fan of spirits and craft cocktails it seems that you're passion is best explored at a bar buying expensive cocktails and new liquors only to find out that you made an expensive mistake and are forced to either finish or let it go to waste.
The San Diego Spirits Festival on the other hand offers new as well as seasoned fans a chance to explore spirits brand new to the market as well as celebrate with friends over tasters of familiar friends like Don Julio, Stoli, and Woodford Reserve.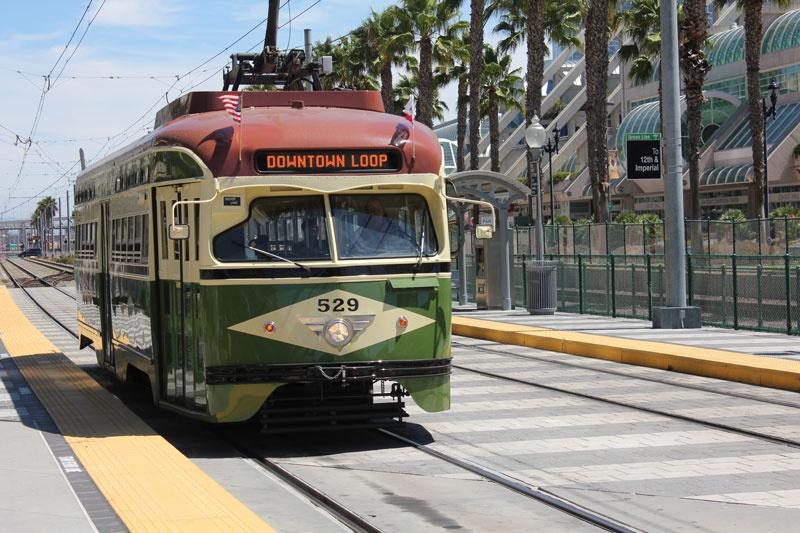 The festival is once again at the Broadway Pier along the Embarcadero in downtown San Diego. However, unlike last year where we sat in a parking lot for a few hours after the festival closed, this year we were able to take the trolley to and from the San Diego Spirits Festival. While cars are convenient, this is a much better way to go since it is safe, clean, and cheap with the ability to enjoy your buzz all the way home!
Plus, the festival location is only a block from the Santa Fe Depot where all of the trolley lines go as well as the Surfliner and Coaster if you plan to come down from North County, Orange County, or even make the trip down from Los Angeles.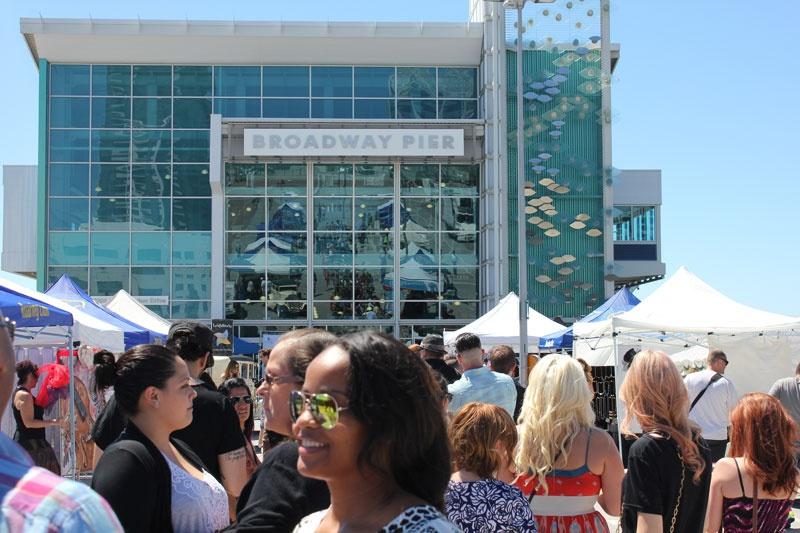 Outside of the festival while waiting to get in were a variety of vendors selling things ranging from arts and crafts to timeshares. These guys were here last year as well and it just didn't seem to fit the rest of the festival but oh well - in a few moments we were passing through the ID check area and ready to explore!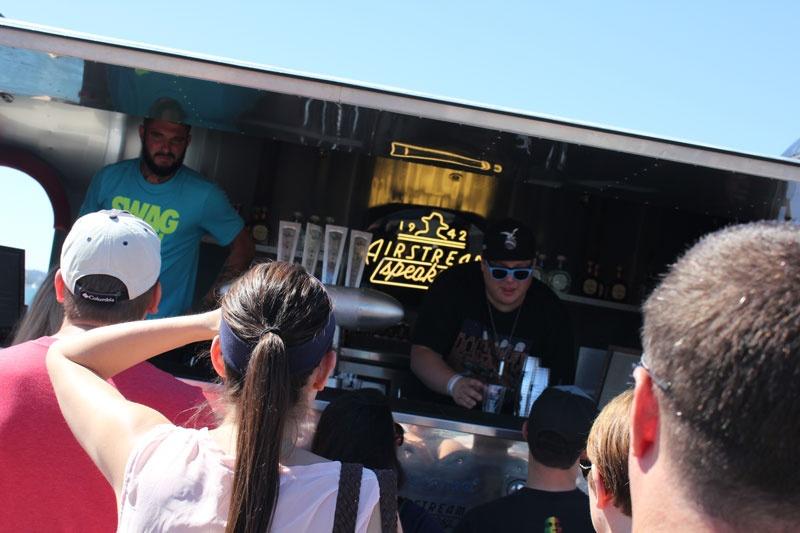 This year's festival was a lot bigger than last year and one of the great additions was the Don Julio Airstream Speakeasy with a bartender dishing out "Cocktails on Tap" including this absolutely delicious Lavender Daisy made from Don Julio Reposado, Yellow Chartreuse, and Lavender.
They also had other delicious cocktails including the Fresa En Fuego - Don Julio Reposado, Habanero, Grapefruit, Lemon, and Strawberry.
Frankly we could have just hung out here all day getting happy but we were on a mission to try everything!
Kraken Rum has made some waves recently and it has a great name, a great taste that is as fun to drink as it is to order! Plus this was just the start of our swag fest.
Check in at the Kraken booth for a free shirt, roll a ball at the Fire Eater booth for free sunglasses, or like a page on Facebook for a free loaf of delicious San Luis Sourdough bread (which btw is PERFECT for soaking up alcohol!). There was definitely no shortage of chances to win free stuff at this year's Spirits Festival and that just made the experience that much more fun.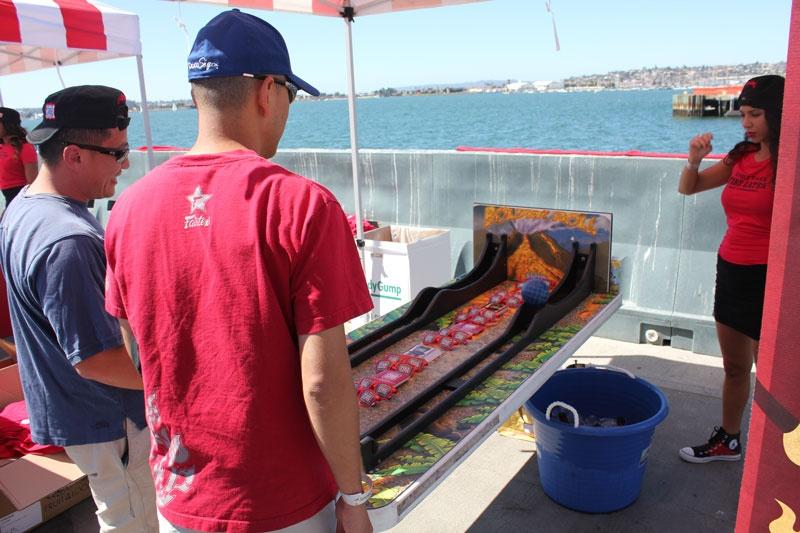 At the Fire Eater Whiskey (by Early Times) they had a similar booth to last year with various carnival games giving people a chance to win free stuff including hats, sunglasses, and shirts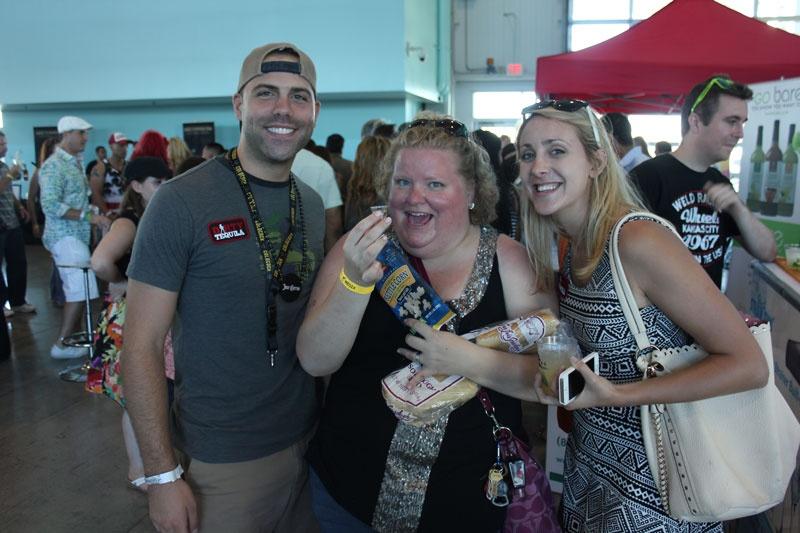 Of course, one of the most fun things about the event was the fun people we got to meet. At festivals like this there is a kinship as people who simply love to have fun tend to gravitate to events like this and with a fun atmosphere and free-flowing alcohol it tends to be easy to make new friends - if only for a few hours though who knows if we'll run into these people in the future!
Of course, beyond the social aspects of a festival like this it is my mission to try new spirits and explore new ways to enjoy them, so let's start with COLDCOCK Whiskey, a brand that I had seen around town but just completely blew off as a "all marketing, no quality" spirit.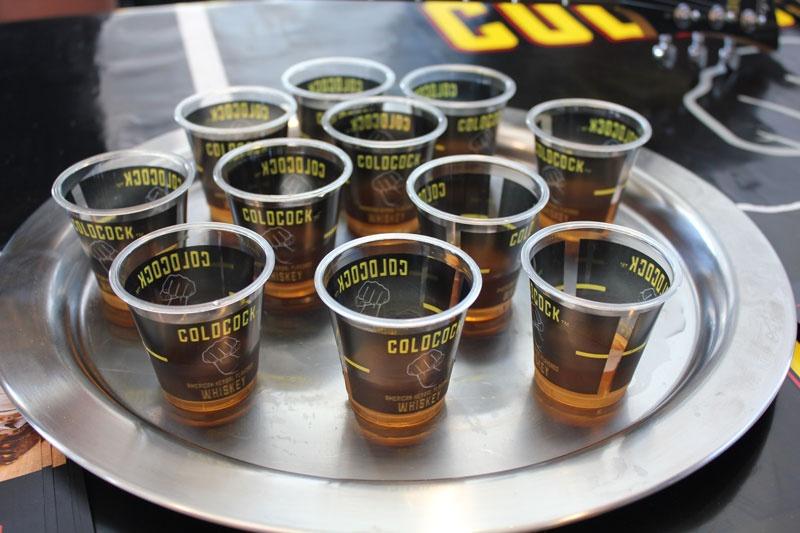 While YES this is clearly a party spirit that is sure to be a hit with frat boys and biker bars from Daytona to Seattle, COLDCOCK Whiskey is actually pretty good! They start with high quality bourbon from a heavenly distillery in Kentucky and then infuse it with a blend of herbs that makes it almost like an American version of Jaegermeister but MUCH MUCH more approachable for the American palate.
According to their website, the blend of herbs includes: green tea, hibiscus, ginger, eucalyptus and that is all blended into an already top-shelf bourbon to create a smooth, drinking experience that is equally good for shooting, sipping, or mixing.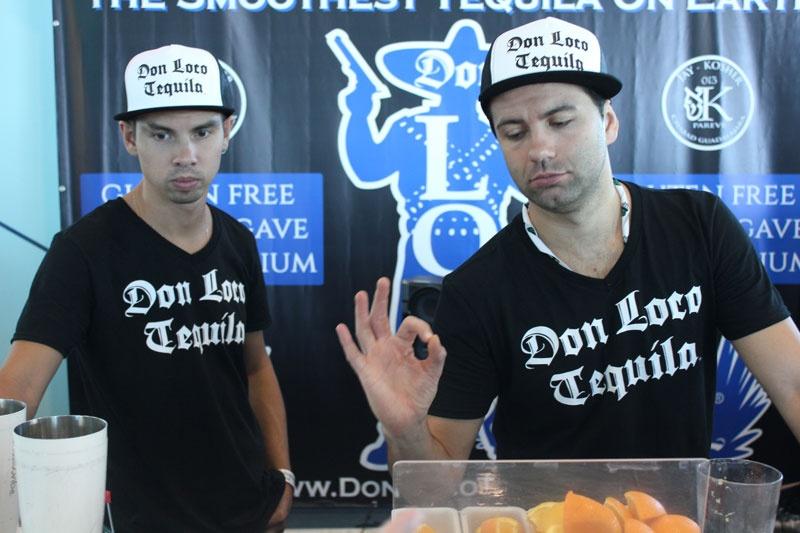 Next up was Don Loco Tequila, also local to San Diego (but the spirit comes directly from Jalisco in Mexico). Their focus is making an ultra-premium tequila and having a great time while doing it. Their market is clearly the bars and clubs and frankly their marketing was a bit tacky but the spirit was good and at the end of the day that's all that matters!
While we only had a chance to try the Blanco, I look forward to trying the Reposado and Anejo at some point in the future and with a clear palate to taste how the spirit is transformed by resting for 14 months in French and American oak barrels.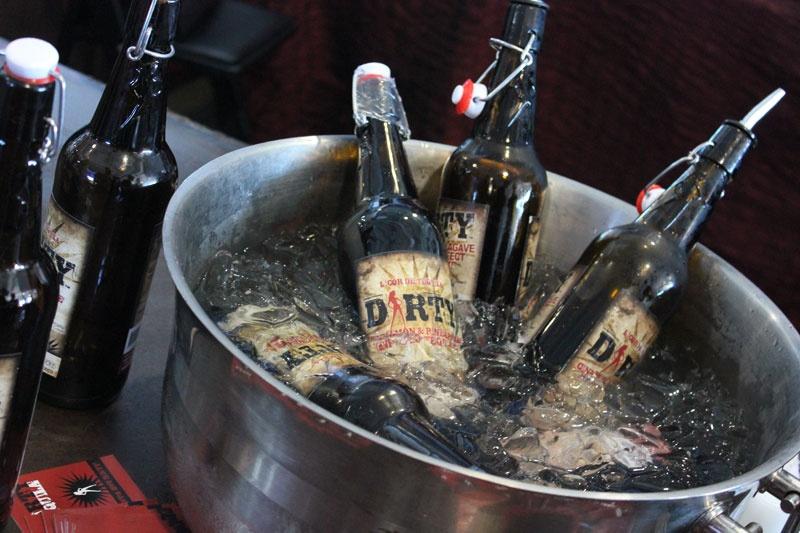 While Don Loco was focused on creating the best "pure" tequila, Dirty Tequila was working to create an infusion featuring a blended tequila that is almost a cocktail in a bottle featuring a silver tequila blended with extra agave nectar, cinnamon, and pineapple and then packaged in a fun bottle that is deceiving since it almost looks more like a beer bottle than a spirit.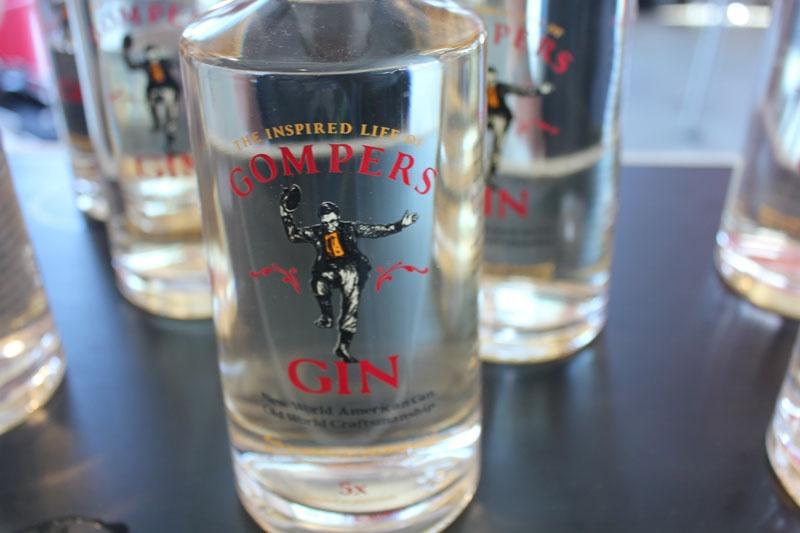 To those of you who are close to me, you already know my perspective on clear spirits (except Pisco and Tequila) and in particular gin. I frankly don't like most of them. However, I have been searching for a gin that I like. Unlike vodka, gin is different - while it is a clear spirit it always has a character that similar to Pisco is often better on the nose than the actual flavor on the tongue.
This summer though I think I have discovered that there are gins that I like and Gompers is one of them!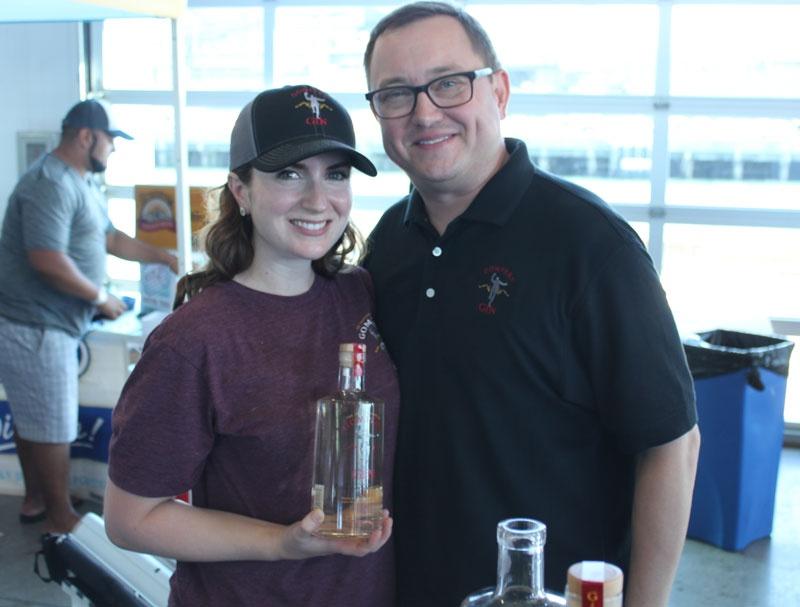 Above is the founder of Gompers Gin and his wife. The couple is from Bend Oregon and it is clear that this spirit is a work of passion for the couple who have invested it with their love for spirits as well as the love for their town by using pure Oregon juniper and crystal clear mountain water.
Kudos to these guys as well as others that are starting to re-think what gin is about and focusing on flavor and aromatics!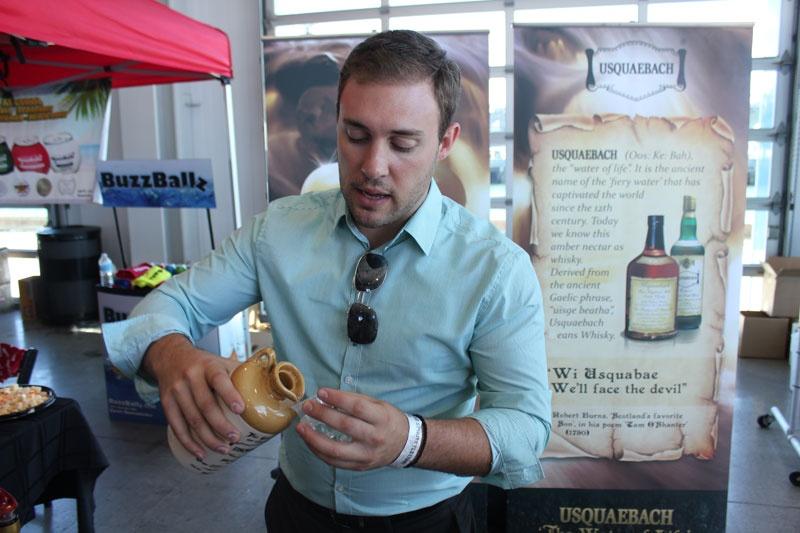 Not everything at the festival is about new and local West Coast distilleries though. I was frankly shocked to see Usquaebach scotches at the festival including this guy handing out samples of their $125+ bottle.
Sadly though, serving up one of the top rare scotches in the world at a spirits festival was like serving Kobe at a football game. It is just simply not the environment where I can savor something truly special.
Regardless though - it isn't every day that I get a chance to try something like this, so it was definitely a welcome addition to the crew at the San Diego Spirits Festival!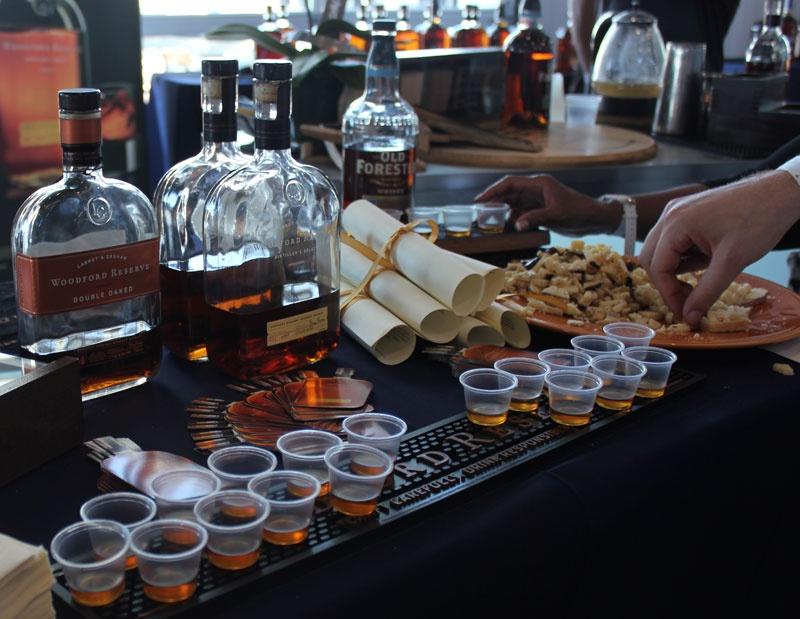 Our old friends at Woodford Reserve were also on hand serving up cocktails and samples of their new Double Oaked to let people compare it to their standard spirit. As you can see from the sample cups, it is clearly a much darker and more oaky spirit but while I normally love wood I prefered the standard spirit this time. However, that might just be a familiarity issue vs anything else.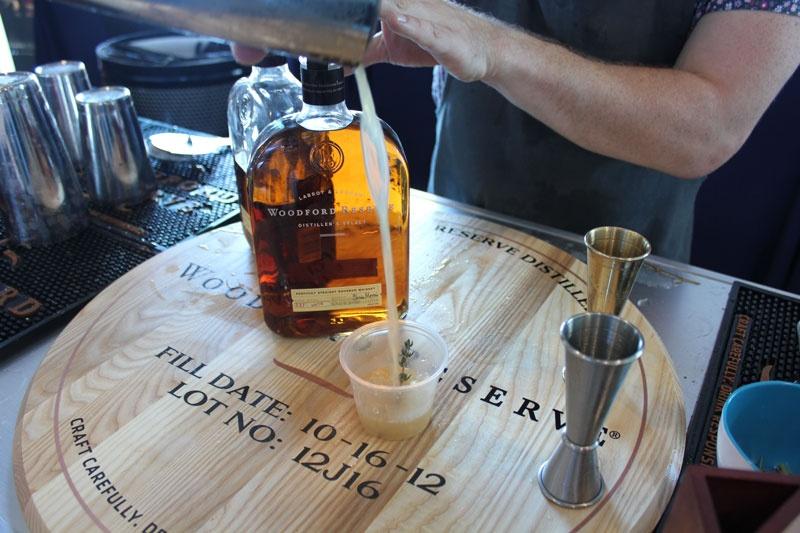 Not surprisingly, their cocktails were delicious and had a great classy presentation that served the spirit well!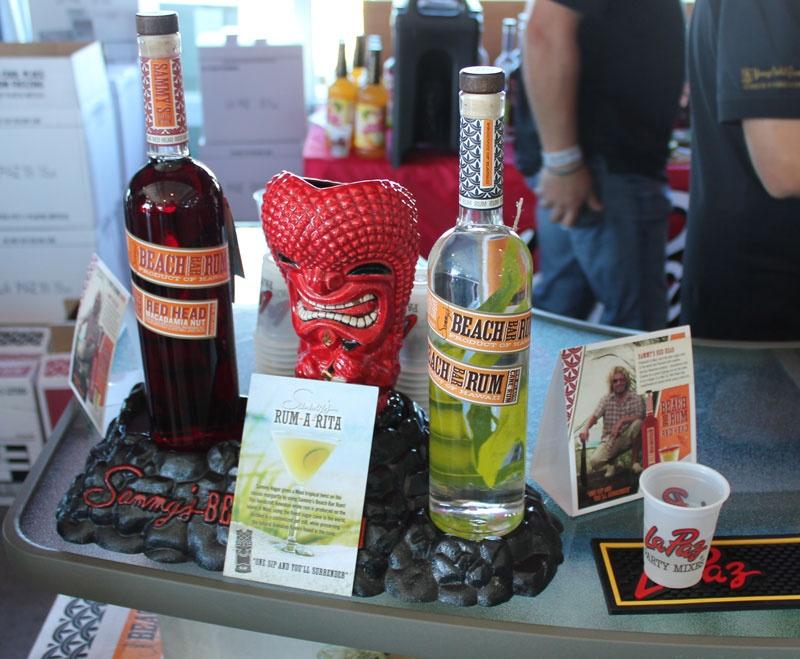 Sammy Hagar is back and instead of tequila he is working to shake up the rum world now with Hawaiian rums. While I felt that the Beach Bar Rum white rum was good - but standard, the Red Head macadamia nut rum was outstanding as a unique spirit. Only time will tell how it goes but from the coloring, to the flavoring it was fun and unique and I can't wait to get my hands on a bottle to add to my collection!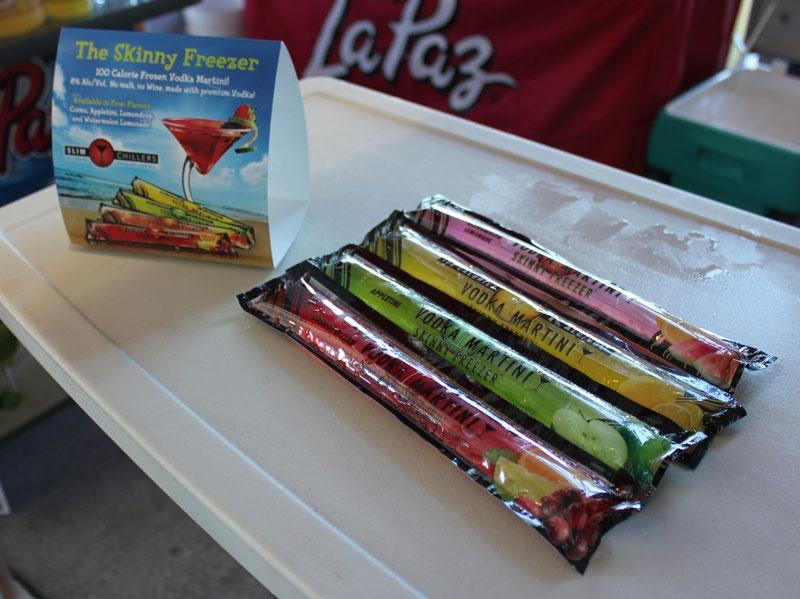 Last both not least - while I typically avoid sugary cocktails because they tend to give me headaches the next morning, there is absolutely a market for an adult freeze pop and that's what the folks at Slim Chillers are serving up.
With flavors like Cosmopolitan, Watermelon Lemonade, Appletini, and Lemon Drop and a promise of being "The Premium Low-Calorie Cocktail" their market is clearly women but I can see a few guys stashing them in a cooler to enjoy on the beach too!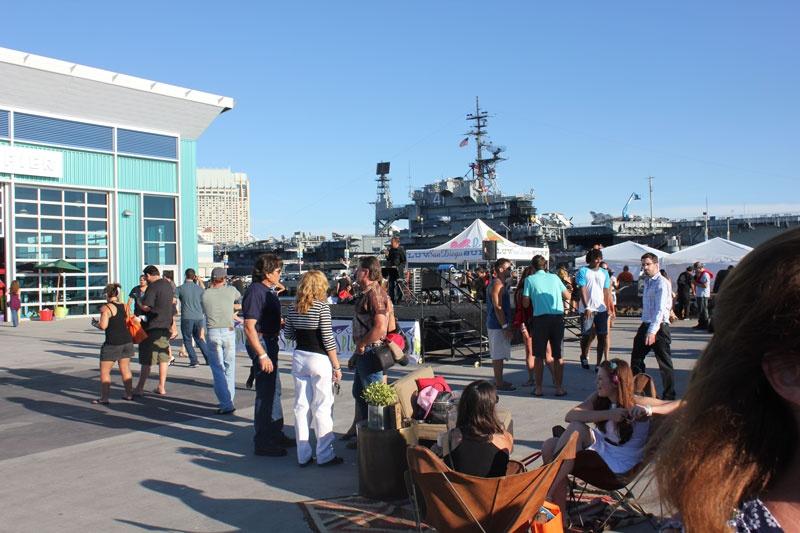 One area that the folks behind the San Diego Spirits Festival did great this year is added more food and water than they had last year. This ranged from bottles of ice cold Don Julio water to tastes from local restaurants.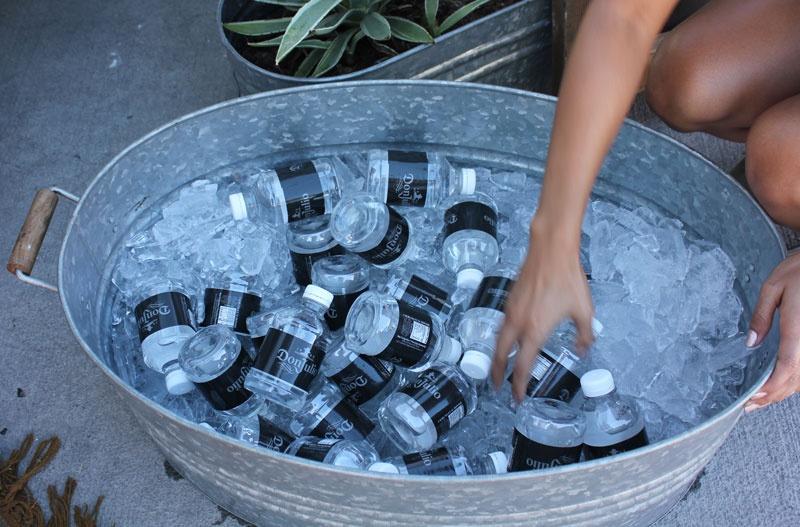 Hydration is key!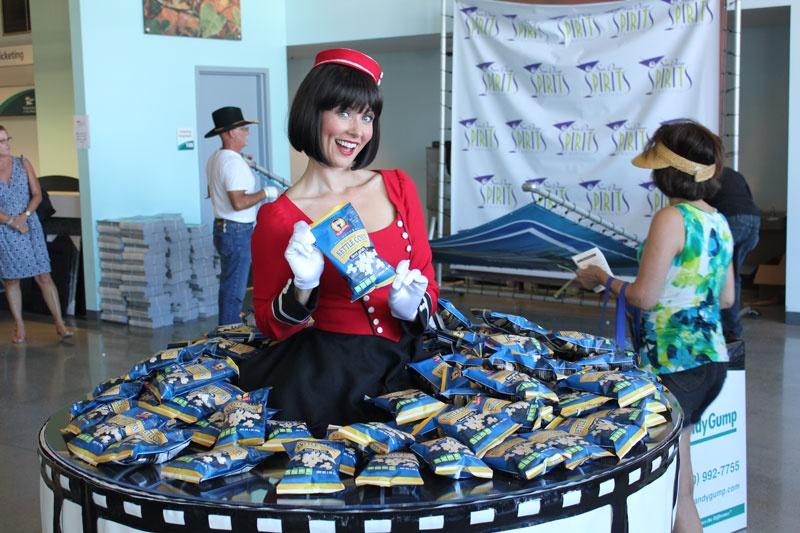 We have a review of Gaslamp kettle corn coming up shortly (hint - it's delicious!) but they did a great job of roaming the festival handing out bags of popcorn. This was a great benefit to the attendees, so on behalf of hundreds of people, thank you!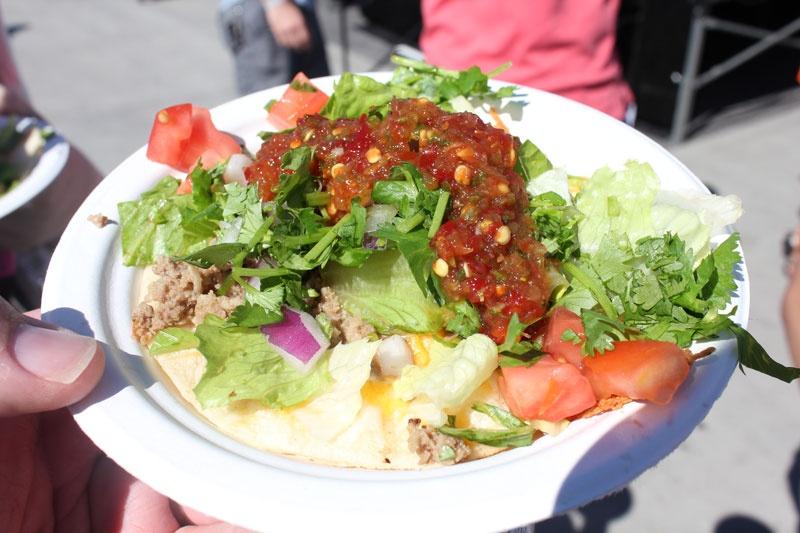 Food vendors this year ranged from The Blind Burro handing out a sashimi with avocado cup, the Melting Pot dishing out chocolate fondu, Crazee Burger slinging wild game sliders (I had the camel!), and of course ... no festival in San Diego is complete without tacos!
So thank you to Mr Peabody's who was dishing up amazing tacos that were the perfect compliment to a sunny afternoon on the bay drinking delicious spirits. There is something about tacos and tequila that just goes together extremely well. Oh and BTW that salsa was perfect too!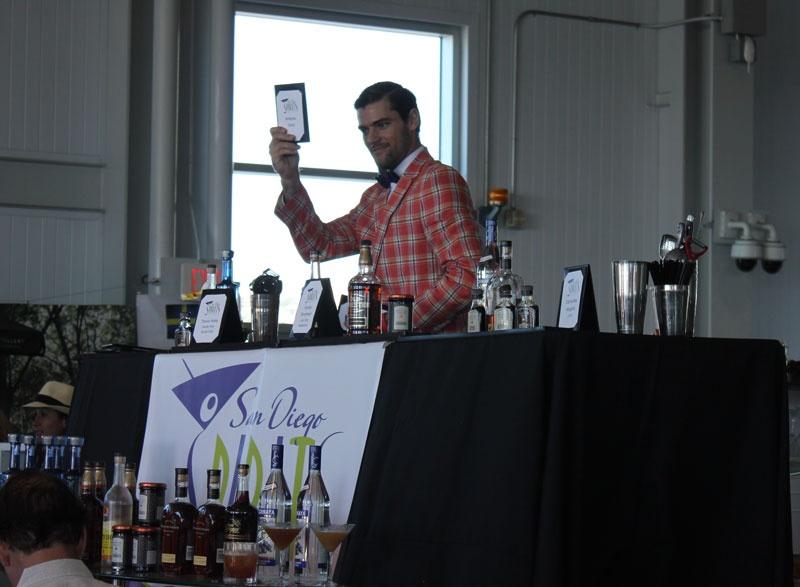 Of course, there was entertainment too, with the San Diego International Spirits Competition and mixology competitions, dancers, burlesque, and more.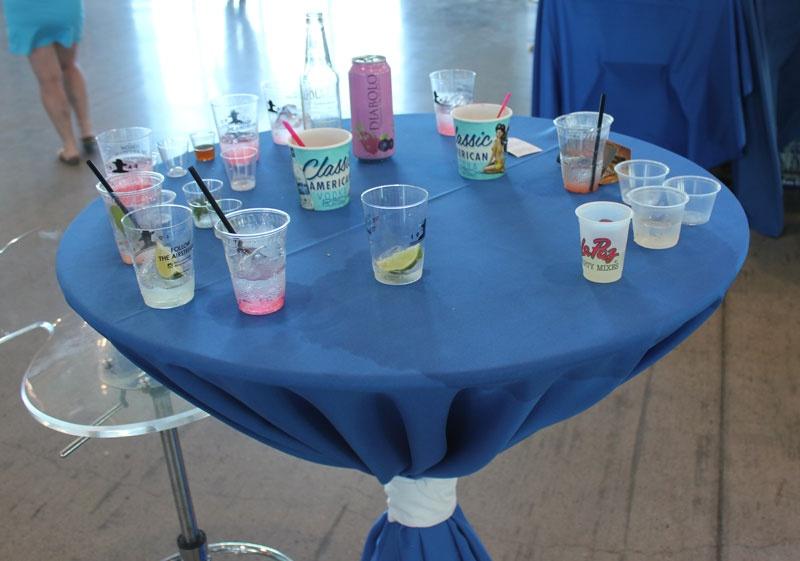 Sadly, all great things have to come to and end and so did this year's San Diego Spirits Festival but I am sure that they will be back again next year. If you missed this year then shame on you! If you didn't then I am sure you will agree this is one of the NOT TO MISS events in San Diego and I can't wait for the 2015 San Diego Spirits Fest details to come out soon!