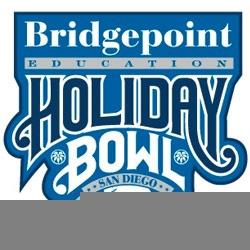 San Diego is a popular vacation destination come wintertime, but did you know that it is also a great place to head for a Father-Son getaway too? San Diego is famous for its beautiful beaches, temperate weather, as well as many attractions like the World Famous Zoo, Wild Animal Park, Sea World and Legoland.
However, there are plenty of activities that any father and son can enjoy in America's Finest City. Here five San Diego holiday activities to consider for a Father-Son getaway to San Diego.
San Diego Bay Parade of Lights
Dates: December 12, 2010 & December 19, 2010
Event Time: 5:30 PM – 9:00 PM
Website: https://www.sdparadeoflights.org/
For the seafaring and boating aficionados, the Port of San Diego is presenting the 39th Annual San Diego Bay Parade of Lights which will be happening on December 12th and 19th. This event is partnered with Rady Children's Hospital with donations going to the Pediatric Intensive Care Unit. Why not enjoy some quality father-son time while also helping other children in need of much needed medical care this holiday season? The event starts at 5:30 PM and will continue to 9:00 PM. Don't forget a warm jacket and maybe even a blanket because it can get a little chilly off the coast.
Port of San Diego Big Bay Balloon Parade
Website: https://www.holidaybowl.com/events/port-of-san-diego-big-bay-balloon-parade.html
There's so much to love about San Diego bay that it even attracts "America's Largest Balloon Parade". The Port of San Diego's Big Bay Balloon Parade boasts having the largest procession of giant balloons, but also brings lots of other entertaining floats, drill teams and marching bands. The parade kicks off at 10:00 AM but on parade day, kids that are 12 years or under will get a free admission all day to the San Diego Maritime Museum. Also, you can get two kids in free with each paying adult. This starts at 11:00 AM and lasts until 3:00 PM. After you've visited the Star of India, the world's oldest active sailing ship, and the HMS Surprise (the same one that was used in the Academy Award winning movie Master and Commander: The Far Side of the World), head on over to the USS Midway which hosts over 25 restored aircraft like the F/A-18 Hornet, the F-14 Tomcat and the UH-1 Iroquois Helicopter aka the Huey Gunship.
33rd Annual Holiday Bowl
Website: https://www.holidaybowl.com/
After you've visited the balloon parade, the ships, and the aircraft, why not stop by Qualcomm Stadium for the 33rd Annual Holiday Bowl presented by Bridgepoint Education. Watch the Nebraska Cornhuskers take on the Washington Huskies for the ninth time…this time in holiday style! You might even catch a glimpse of The Big Flag, one of the largest ceremonial flags in the US. You might recognize this 100x50 yard flag at the Super Bowl or World Series, but this 850 pounder is certainly an amazing sight to see in person.
Skating By the Sea at the Hotel Del Coronado
Dates: November 24, 2010 – January 2, 2011
Website: https://www.hoteldel.com/holidays.aspx#0
After you've finished up at the Holiday bowl, why not take a stroll over to Coronado to the Hotel Del for some Skating by the Sea. How often are you going to be able to ice skate outdoors next to the beach and palm trees? If you reserve a vacation rental in Coronado, you can enjoy the convenience of being right by San Diego bay and just minutes from Downtown San Diego.
San Diego International Auto Show
Dates: December 30, 2010 – January 2, 2011
Website: https://www.sdautoshow.com/
While you're downtown, you might want to stop by the Convention Center for the return of the San Diego International Auto Show. Automakers from around the world will be highlighting hundreds of classic and exotic model vehicles. If you show up on January 2nd, it's Mazda Family Day where children under the age of 12 years get in free with a paying adult. There will be plenty of fun for the kids including exciting video games like Gran Turismo 5 and a rock wall and new Camp Jeep for Kids. There will also be the Eco-Center which will showcase fuel-saving and environmentally-friendly vehicles. There's also a Car Parts Art Sculpture exhibit too. Before you head back to your vacation rental, why not stop in the Gaslamp Quarter for a great meal at one of the many popular restaurants. Make your travel arrangements soon because you don't want to miss out on all the fun in San Diego this holiday season!