It gets hot in the desert and sometimes people go a little crazy. It's ok - craziness leads to innovation and new ideas ... or at least some cool road-side attractions. That's the case in Baker, California - about halfway between Las Vegas and Los Angeles. As someone who drives this route regularly but never stops, it was fun to spend a bit of time checking things out here last weekend.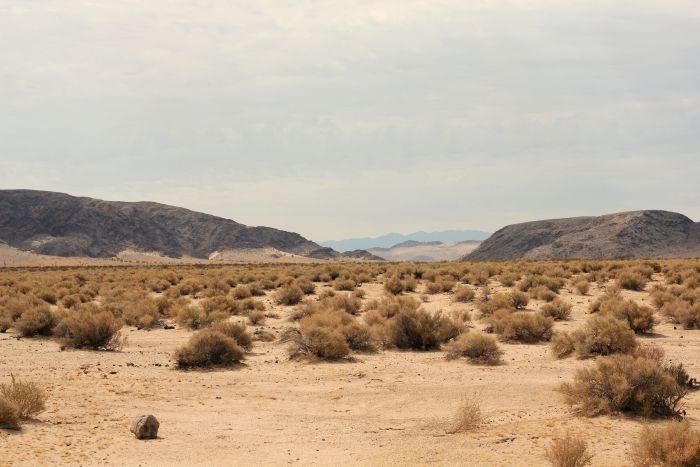 A Quick History of Baker California
Baker is known as the "Gateway to Death Valley" as it sits at the junction of I-15 and SR-127, better known as "Death Valley Road". With an elevation of 930 feet it is much lower than Barstow or Las Vegas and sits at the southern end of the Death Valley depression. This makes it HOT here ... 100 degrees is a mild day here. In 2007 it set a record of 125 degrees - though that's still lower than the 134 degrees set just a few miles away on July 10, 1913 deeper into Death Valley.
The town was founded in 1908 as a railroad station, but it wasn't until 1929 when Ralph Fairbanks began to promote it that the town started growing. Today, there are still less than 1,000 people who call this town home. However, for a destination with an average high temperature in July of 110.2 and an average low of 33.9 in December, that's pretty amazing that anyone lives here.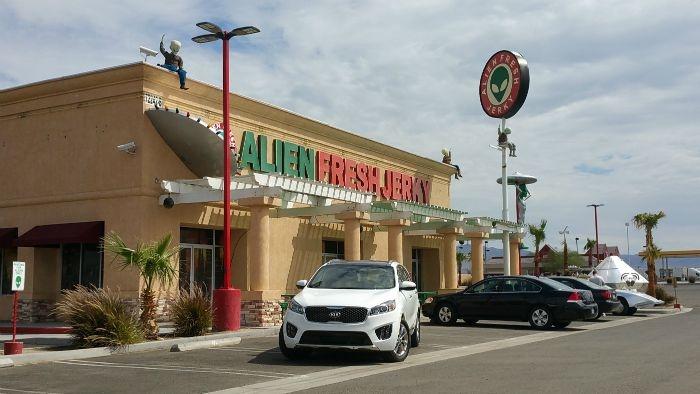 Alien Fresh Jerky!
This place is part roadside attraction and part gift shop, but that's cool and makes for a great stop if you need to stretch your legs before the final drive into Vegas. Alien Fresh Jerky was founded in 2000 by Luis Ramallo and family and opened it's current store in Baker in 2002. In addition to the jerky they also offer nuts, trail mixes, dried fruits and other items as well as some pretty cool souvenirs.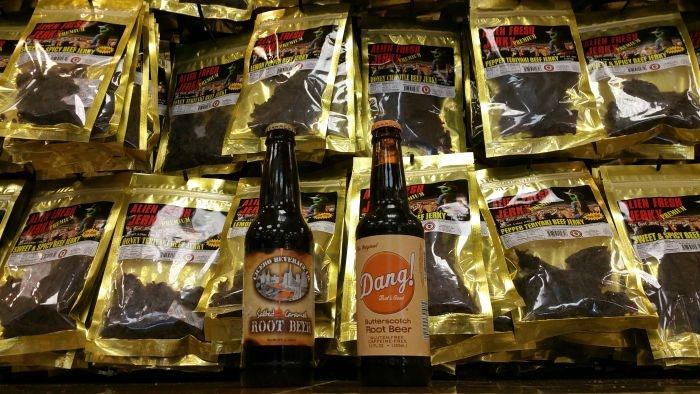 What could be better than jerky made by aliens with names like "Abducted Cow Beef Jerky", "BBQ on the Moon Beef Jerky" or "Colon Cleaner Hot"? How about an awesome selection of craft sodas that are ice cold.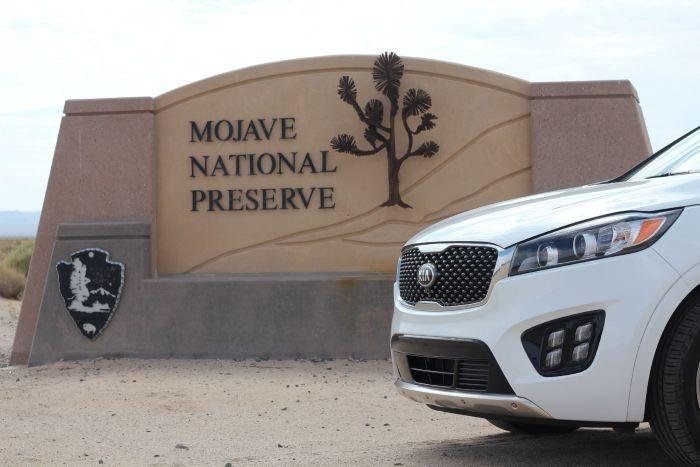 Mojave Desert Preserve
From sand dunes to cinder cones, Joshua trees, and even wildflowers, the Mojave National Preserve is a more diverse area than you'd initially expect from looking at it from the road. Additionally, explorers will find plenty of places to discover, including abandoned mines, homesteads, and rock-walled military outposts. Make sure to bring plenty of food, water, and check your gas before venturing out of Baker. You don't want to get lost here in this 1.6 million acre park where the nearest person in often many many miles away.
Luckily we stayed cool and comfortable in the Kia Sorento and stayed safe on the sandy roads with the AWD.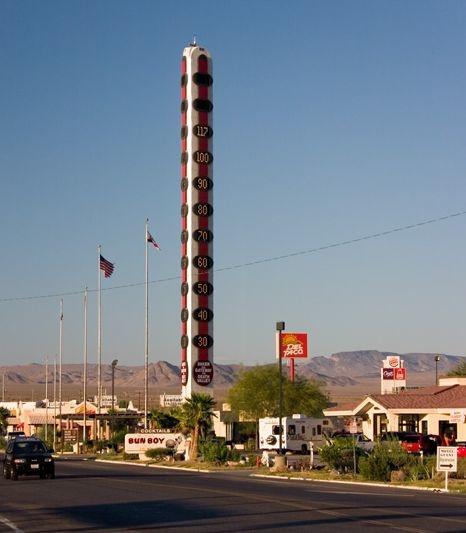 World's Tallest Thermometer
Did I mention that it was hot in Baker? Well it is and so it's fitting that it is the home to the world's tallest thermometer. The thermometer was built in 1991 by the owner of Bun Boy Restaurant for $750,000 and completed in October of 1992. Unfortunately in the years following it was turned off and fell into disrepair due to the high costs of operating it.
In October of 2014, it reopened again along with the Temp 134 Gift Shop and all proceeds of that shop go to keep it working.