The big game is coming up and that means you guys will probably be holding some awesome parties pretty soon. AT&T San Diego wants to make your next event even better, so they sent me one of their Bose SoundLink's to test out and will be sending one of you a unit for yourself next week! 
Honestly I was pretty impressed by the unit they sent to me. Bose might not be the only game in town these days but the Bose SoundLink Color is a great speaker for a pretty reasonable price (~$130) and is available online at the Bose site as well as at most AT&T stores.
While the TV is typically the center of your game day festivities, sound is just as important to get amped up before the game starts as well as for post-game celebrations but unfortunately the sound from your tablet or smartphone probably is less than stellar - until you connect it with the SoundLink Color!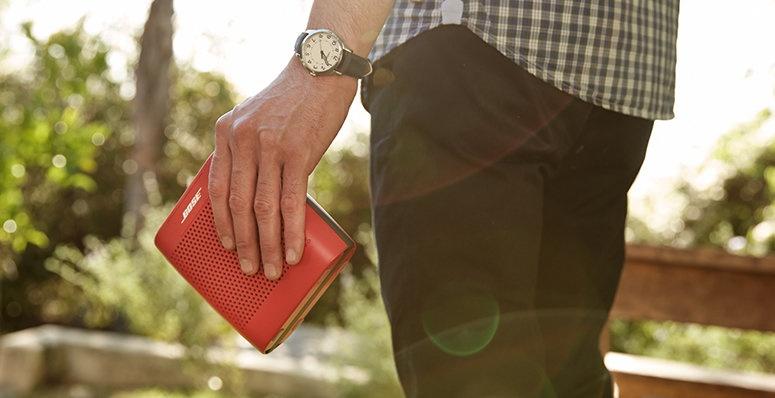 With a range of 30 feet and super easy to connect, you can keep your phone in your pocket while wandering around. Plus, despite the small size, the sound was pretty impressive. During a party I had last weekend, I placed the speaker on a table near the bar but sound was still strong on the balcony as well as in the kitchen. 
If this all sounds great, now's your chance to win one by entering our giveaway below!