We're heading to Drai's Beachclub / Drai's Nightclub at The Cromwell next week, so we'll have more on this incredible club and one of the newer resorts on the strip. However, if you want to combine the high-energy EDM scene with an awesome cruise on one of my favorite ships (Carnival Inspiration) then you gotta check out The Groove Cruise. It's not for everyone, but this quote from the website about sums it up: "There's no 2am curfew on this vessel! With nightly after-hours going into the early afternoon, there is no better way to leave the world behind."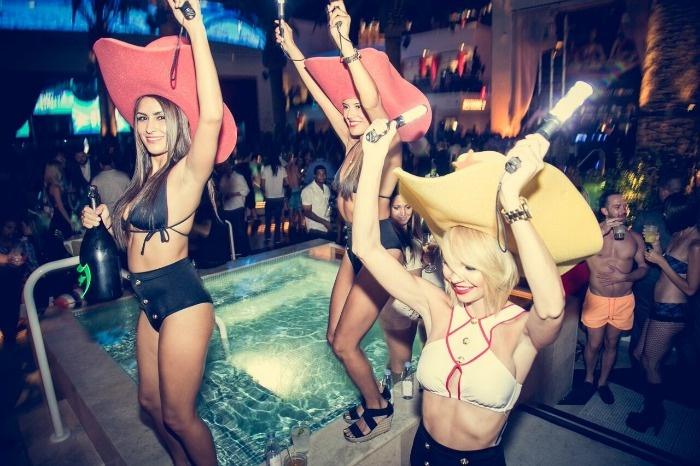 The all-things-go Tuesday night nautical-themed pool party, Yacht Club at Drai's Beachclub • Nightclub, is setting sail on the vast oceans. Real oceans! From October 23 - 26, Drai's Yacht Club will board The Groove Cruise - the world's first and longest electronic music cruise - for an 72 hour (three day) cruise from Los Angeles to Catalina Island and Ensenada, Mexico. During the cruise you'll be able to party non-stop, enjoy Mexican Fiestas and six themed extravaganzas.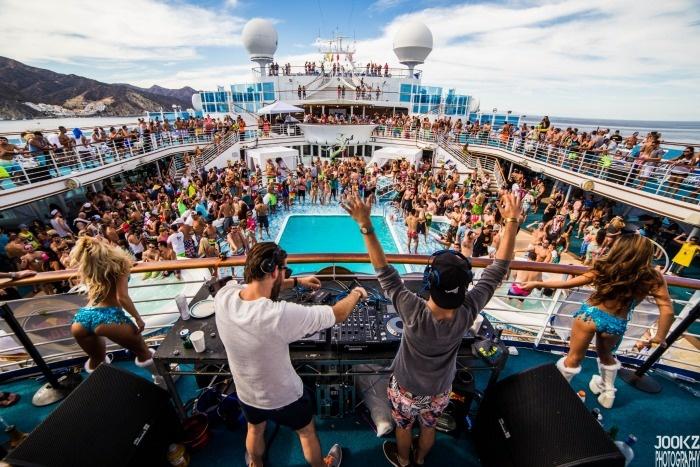 A Deposit of $200 per person is required at the time of booking, with the total cost based on number of guests per cabin.
Sample costs include: Two guests in a 6B Oceanview: $969 pp or for five guests $819 pp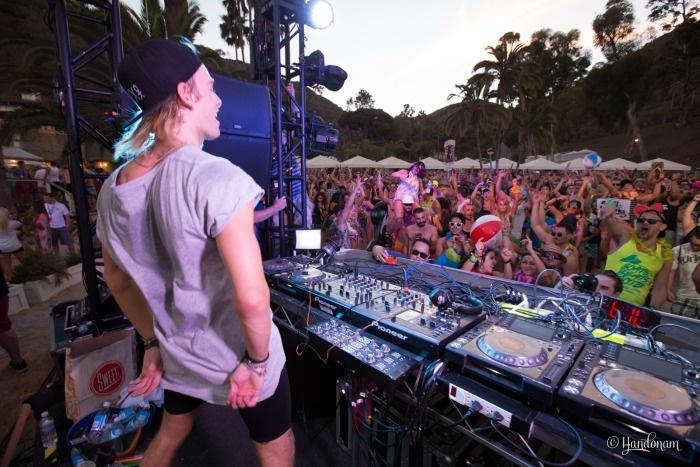 Yacht Club will sponsor one of the four stages aboard the ship with DJ talent coming straight from the Drai's resident DJ roster. This will be the first Halloween-themed Groove Cruise, featuring 72 hours of non-stop music, silent disco, private happy hours on Catalina Island, all-night after hours and much more with 2,400 dance music lovers.
Win Tickets to the Groove Cruise!
Drai's and Groove Cruise are giving away one cabin on the voyage (good for two people). Contest entries are now being accepted at www.draislv.com/groovecruise. If you attend a Tuesday night Yacht Club party at Drai's Beachclub • Nightclub atop The Cromwell in Las Vegas, hopefuls can also enter the contest via data entry on-site.
The festival's lineup is coming soon, but previous Groove Cruises have included an impressive array of talent including some current Drai's resident artists like Borgeous, MAKJ, Sidney Samson, Feenixpawl and others. Groove Cruise is expected to have upwards of 50 artists.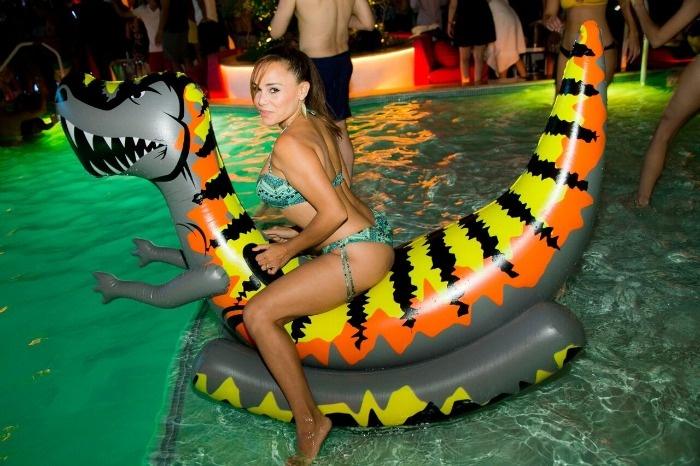 Strategically located at the corner of Las Vegas Blvd. and Flamingo Blvd. on the rooftop of Caesars Entertainment's new 188-room boutique hotel The Cromwell, Drai's Beachclub • Nightclub takes entertainment and nightlife to new heights. The Strip's only rooftop Beachclub includes multiple pools shaded by 10 towering palm trees, a variety of cabanas and bungalows, two full-service bars and a gourmet kitchen. Drai's Nightclub is a dazzling, multi-level club with an expansive dance floor, massive LED lighting systems, and modern technology featuring more than 7,000 square feet of the most state of the art high definition LEDs in production, including a towering 80-sided LED disco ball - the only one of its kind, and the opportunity to detonate custom rooftop firework shows. Additionally, the legendary Drai's After Hours is back in its original location for its 16th year.