Palm Springs is pretty much synonymous with the concept of a guys weekend and Hard Rock Hotel is about the perfect place to call base camp for your adventure. This is a destination that since the 1930's has been home to legendary men such as Frank Sinatra, Bob Hope, and even General Patton who's troops trained in the desert near here. Today, it is a destination with almost limitless opportunities for guys to rock out, blow off some steam, and then get pampered with top notch spas.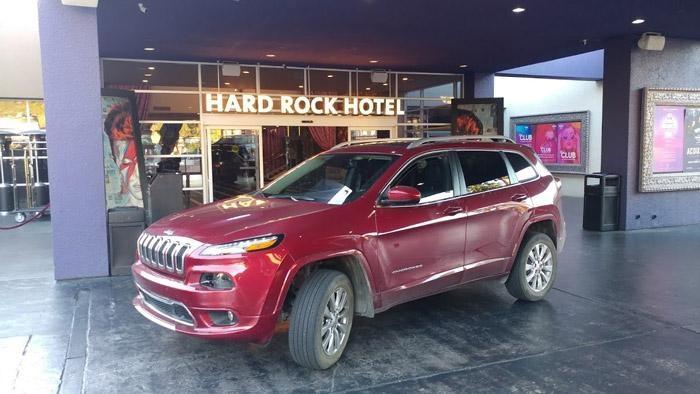 Upon arriving at the Hard Rock Hotel Palm Springs, the first thing we noticed was that this was going to be a more urban Palm Springs experience than I had realized. While most people probably think of Palm Springs simply being golf resorts, the reality is that there's actually a great downtown area. Hard Rock Hotel is located right in the heart of the town surrounded by restaurants and bars that are all easy to walk to.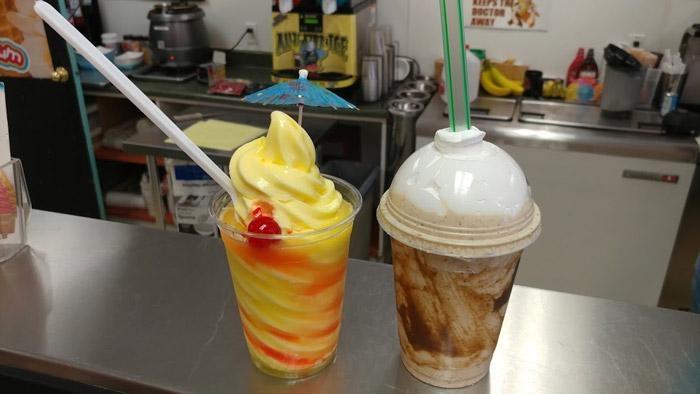 In fact, there is a fantastic Pizza Place (Bill's) located just across the street and before you leave town you must get a Dole Whip Float or Date Shake from Lappert's Ice Cream, which is a short walk from the hotel.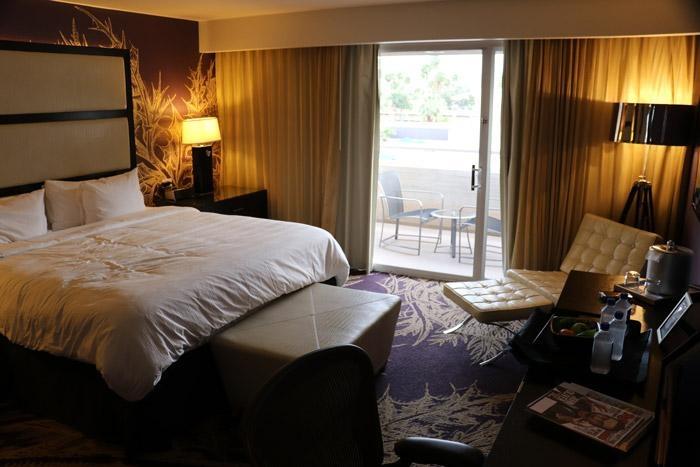 Rooms at the hotel are exactly what you'd expect from a Hard Rock Hotel property - chic, luxurious, and fun with bold styling. Our room was located on the third floor overlooking the courtyard pool area, which is a pool party during the day with DJ, drinks and fun for all adults. They will also be offering a unique room type that includes a cabana opening to the pool deck that is directly connected to a guest room and we hope to check that out when it opens.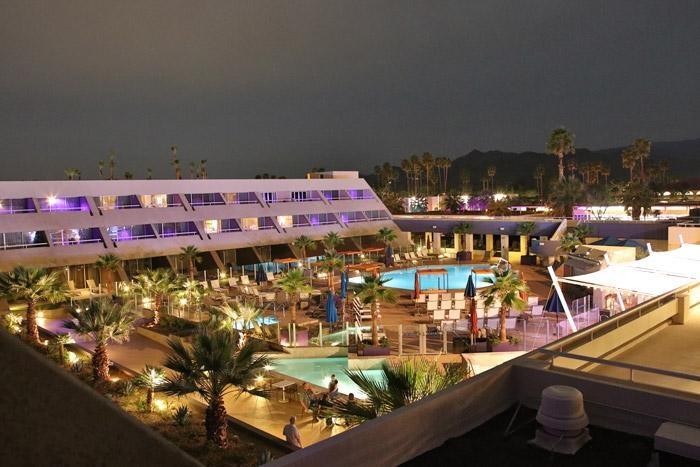 One of the nice things about Hard Rock is that they know exactly what level of party they want to create. To that point, unfortunately no coolers or outside alcohol is allowed in the hotel. While this is really a bummer for those planning to fill their cooler with ice to keep snacks and bottles of water cold it does help keep the party under control. This results in an environment that great for those that want to party ... but still acceptable for those looking for a more relaxed experience.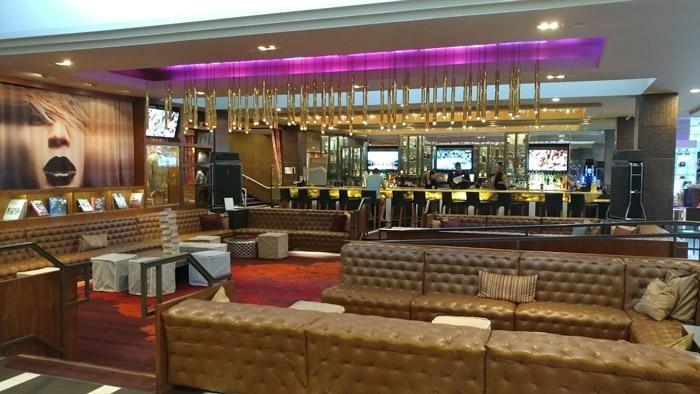 Inside, you'll find a fantastic lobby bar area that turns into a concert venue at night with free live music.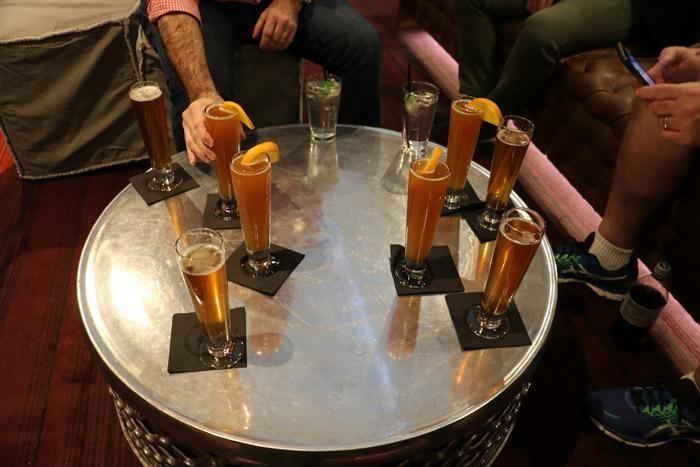 While the bar pushes their Modelo specials pretty hard, it is absolutely on-trend for Southern California with a solid selection of local craft beers from the Coachella Valley area on tap.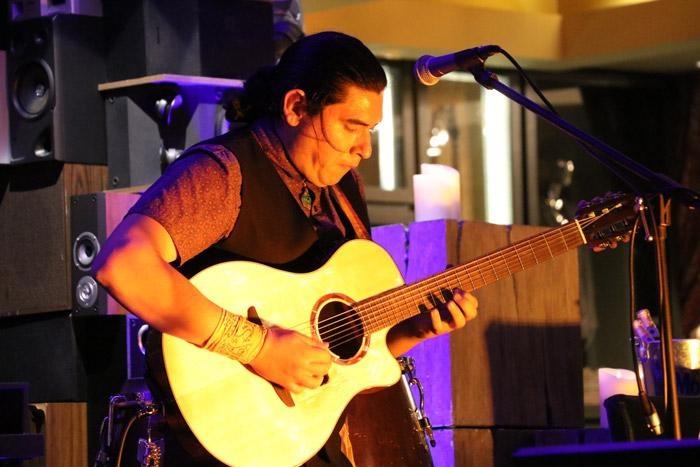 The musical selection rotates on a daily basis and one night was a singer who was seemingly channeling Janice Joplin and then the next night was a triple header of incredible rock performers topped with an incredible performance by Sotomayor from Mexico City that is a mix of EDM, Trip-Hop, and Tribal Beats.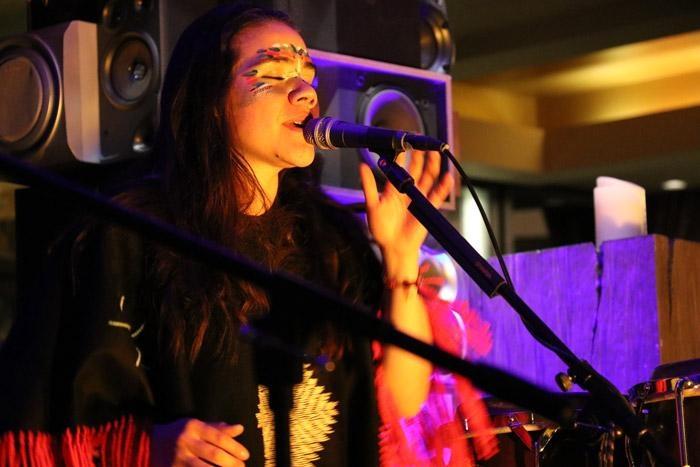 As great as Hard Rock Hotel Palm Springs is, there are so many things to do in the Palm Springs area that it can be difficult to choose. From culinary adventures and beer tasting to a visit to the Palm Springs Air Museum, BMW Performance Center, and of course some of the best golf in the country, Palm Springs has tons of stuff for a guys weekend.
Additionally, one of the side effects of being so popular for guys to visit (as well as having a large gay population) is that spas here are especially familiar with taking care of men. As a result, you won't find situations like in other areas where facilities cater almost exclusively to female patrons and guys miss out on amenities. Hard Rock Hotel has a spa and gave us a peak into the future where they will be rolling out more "music" themed treatments. We can't wait!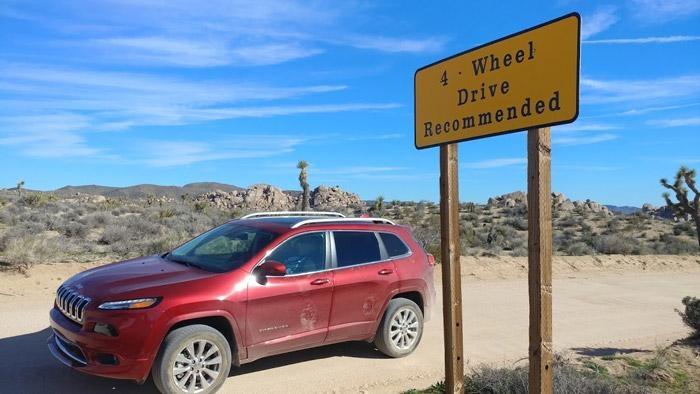 For this trip though, our goal was to explore off road and thankfully Jeep provided us with a Cherokee Overland 4x4 so we could check out some of the off road trails in Joshua Tree National Park (less than an hour drive from the resort).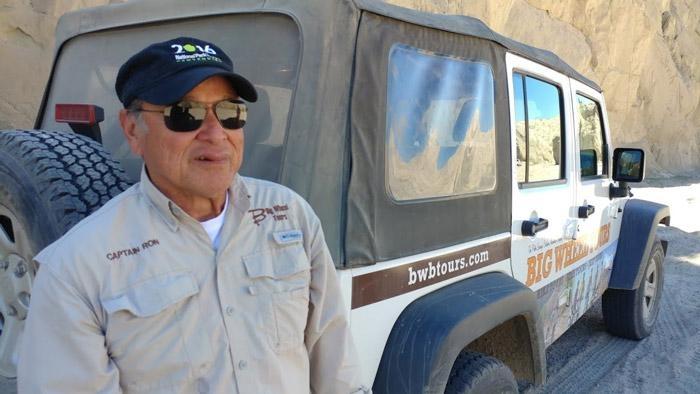 On the second day, we decided to let someone else do the driving when Big Wheel Tours offered to give us a chance to explore some of the geologic features created by the San Andreas fault, which runs right through the valley.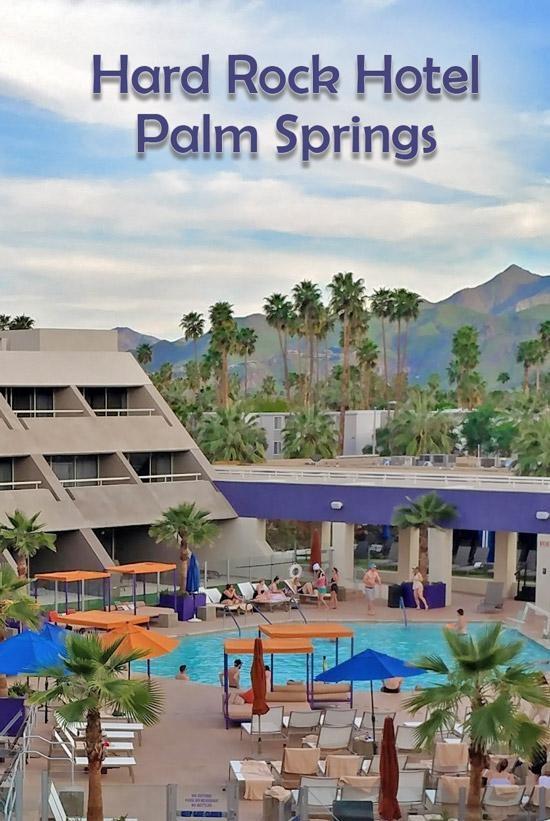 We had an amazing time at Hard Rock Hotel Palm Springs. It has the perfect vibe that is so challenging to achieve. From the moment you hand your keys to the valet, the experience is seamless. Every staff member I spoke with seemed happy to be there and excited to welcome guests.
In an age where most hotels have hit the peak of what amenities can be offered, this was especially nice and reminded me why Hard Rock Hotel properties aren't just another "luxury hotel".