There's no shortage of awesome beer festivals in San Diego and since we have some of the most talented brewers in the world it is never boring to see the same cast of characters week after week.
However, it is always exciting to see something different and that's exactly what Sierra Nevada delivered with their Beer Camp Across America tour this summer.
It was truly a regional brew fest as well as a chance to check out some of the best beers from around the country including those from Russian River, Cigar City, Bells, and Ballast Point.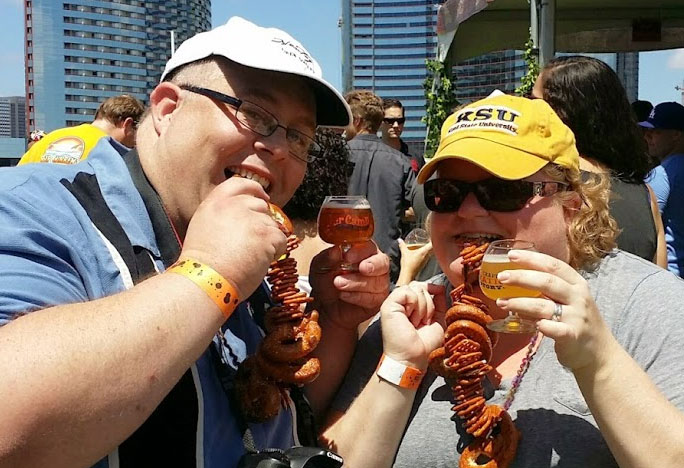 We have our pretzel necklaces and sample glasses ready. Before we dive in though, here's a video that gives a great overview of why Beer Camp Tour was created ...
As you can see, this isn't just any old brewfest but is almost like a rock and roll tour featuring some of the best beer-stars.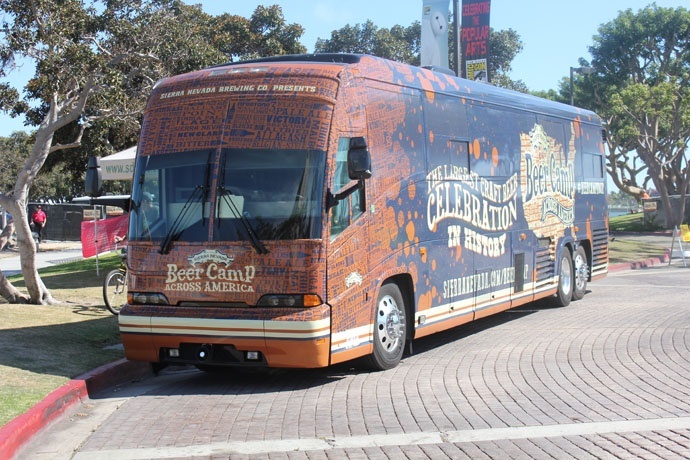 Of particular interest for me was checking out the representatives from the Beer Camp Across America 12-pack, featuring beers brewed in collaboration with various leading breweries including:
There and Back: English-Style Bitter (New Glarus Brewing Company)
Canfusion: Rye Bock (Oskar Blues Brewery)
Tater Ridge; Scottish Ale (Asheville Brewers Alliance)
Yvan The Great: Belgian-Style Blonde (Russian River Brewing Company)
Chico King: Pale Ale (3 Floyds Brewing Co.)
Torpedo Pilsner (Firestone Walker Brewing Co.)
Double Latte: Coffee Milk Stout (Ninkasi Brewing Company)
Myron's Walk: Belgian-Style Pale Ale (Allagash Brewing Company)
Electric Ray: India Pale Lager (Ballast Point Brewing Company)
Yonder Bock: Tropical Maibock (Cigar City Brewing, LLC)
Alt Route: Altbier (Victory Brewing Company)
Maillard's Odyssey: Imperial Dark Ale (Bell's Brewery, Inc.)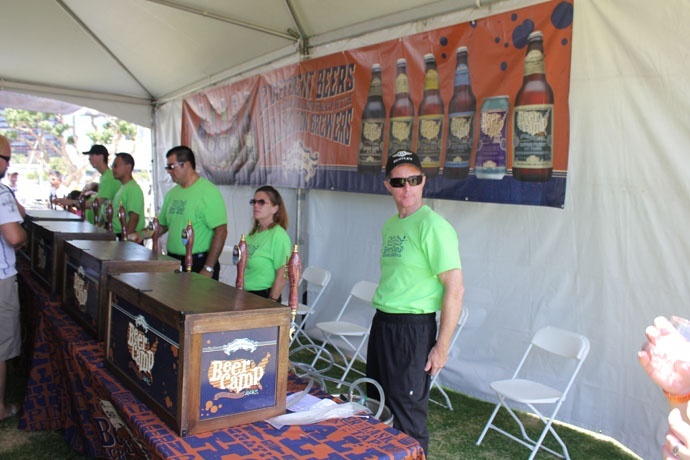 As we began our drinking tour across the country it was thrilling to experience some unique tastes and while not everything was exactly what I loved, that's part of the fun of a beer fest like this one. It's about the comradery of talking with strangers, making new friends, and sharing a passion for exploring new things.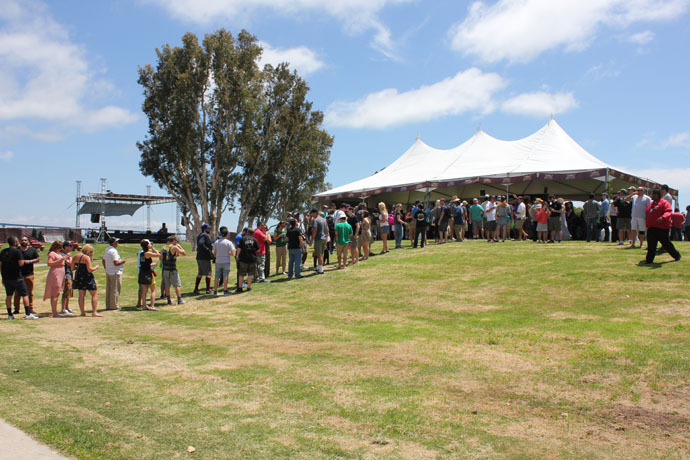 One of the breweries that I am sad to say I didn't get a chance to try was Russian River who's line as you can see above was ridiculously long.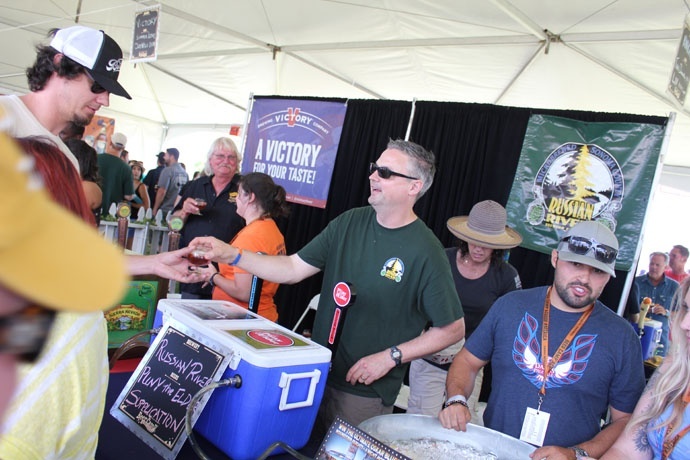 Brewers are becoming rockstars and it was clear that the fans had their favorites but each and every brewer that I met at the festival was really cool to talk with and it was clear that even as some are getting bigger and more corporate they haven't lost that sense of personality that led to their success in the first place.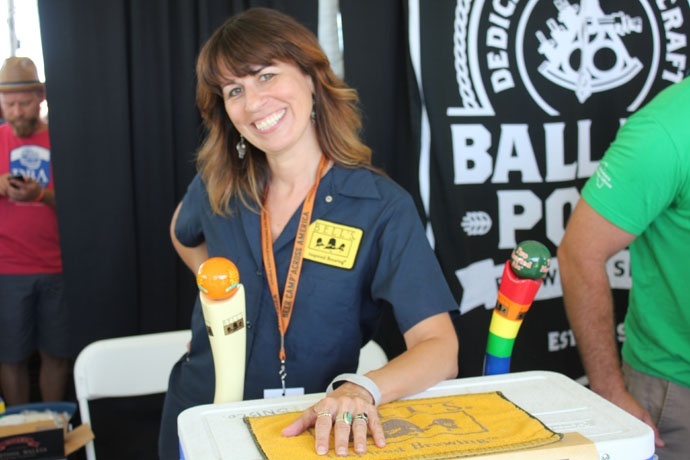 While clearly Russian River is a crowd favorite for the mostly West Coast crew I was thrilled to see that Bell's from Michigan was there too with their Two Hearted Ale.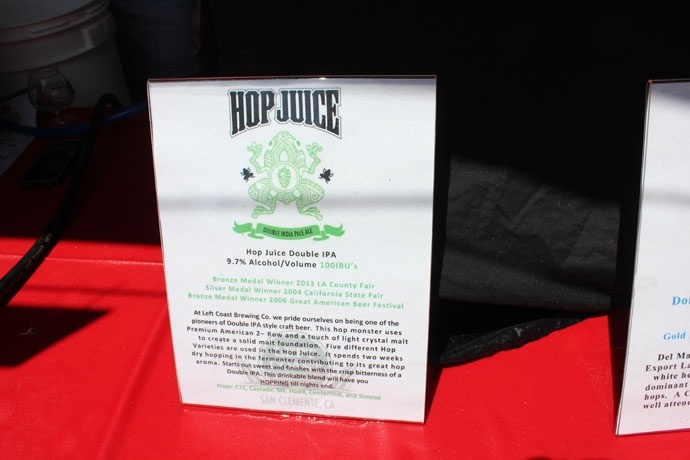 Beyond seeing old friends and familiar favorites one of the things that I always love about brewfests is trying unique new things such as this ridiculously hoppy Hop Juice Double IPA weighing in at 100 IBU's and 9.7% ABV from Left Coast Brewing Co. out of San Clemente, CA.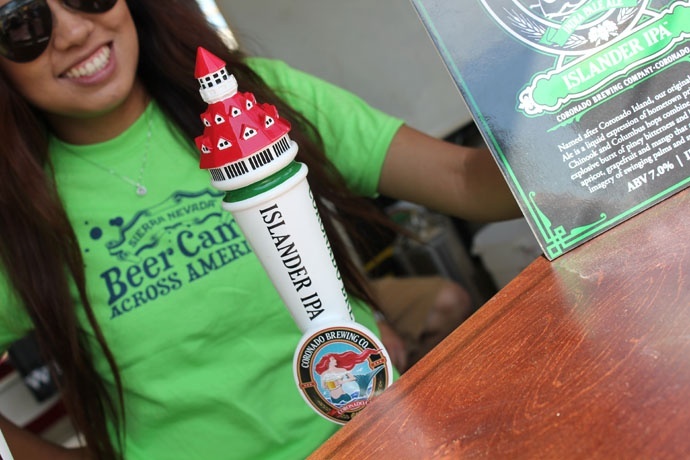 Of course, familiar San Diego beers were there as well like Islander IPA from Coronado Brewing Co.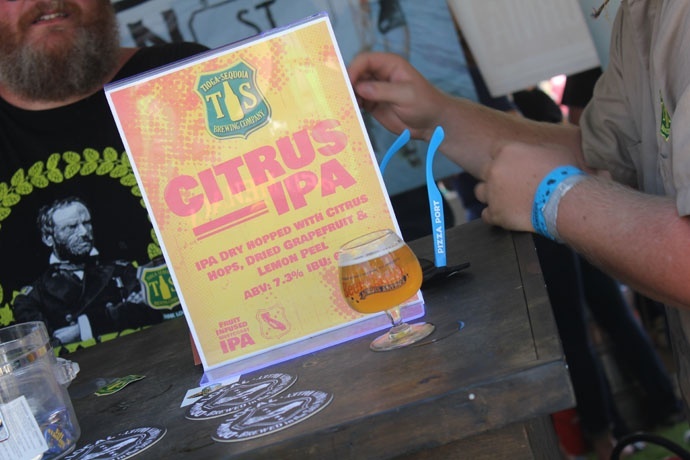 And then there were standouts like this special Citrus IPA from Tioga-Sequoia Brewing Company out of Fresno, which featured citrus notes including grapefruit and lemon that complemented the hops to create a perfect drink for a hot summer day.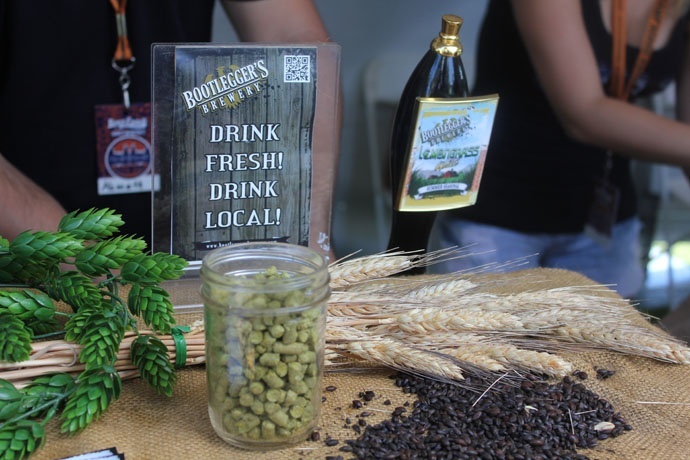 While many in the crowd at beer fests tend to be more advanced in their understanding of craft beer than the average person, this tour was the exception as there were many people who haven't dived that deep into the craft and so brewers such as Bootlegger's Brewery from Fullerton, CA were happy to showcase the different elements that go into making the beers.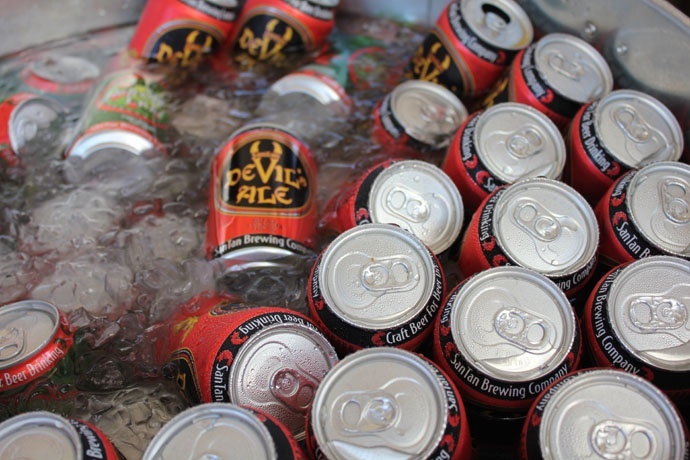 While the majority of beers were on tap, there is something deliciously inviting about a tub full of ice cold cans such as these cans of Devil's Ale from SanTan Brewing out of Chandler, AZ.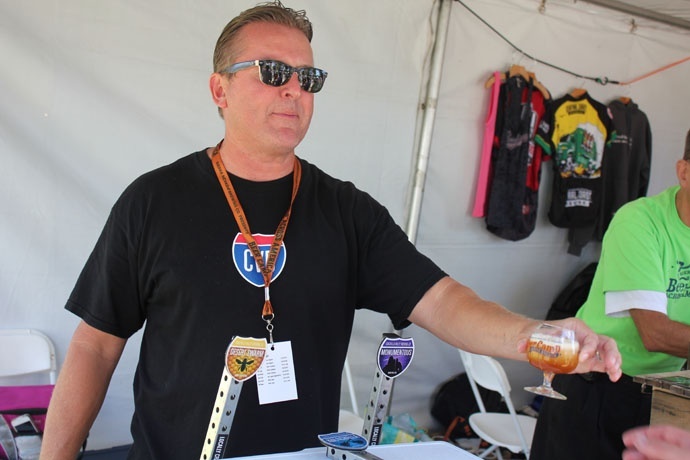 Another surprise that I haven't had the pleasure of trying before was Coachella Valley Brewing Co from Thousand Palms, CA who brought their Desert Swarm Honey Double Wit featuring locally grown kumquats and killer bee honey to create a sweet and refreshing beverage with a story as great as the taste.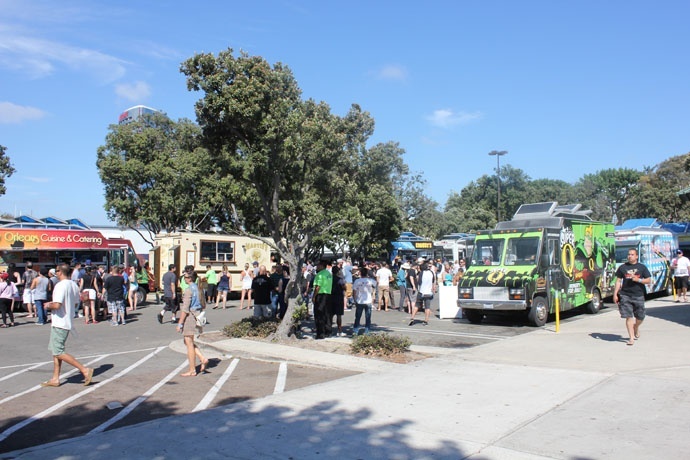 After a long afternoon sampling tastes from nearly 100 breweries we hit the food truck area where there was everything from BBQ to Grilled Cheese.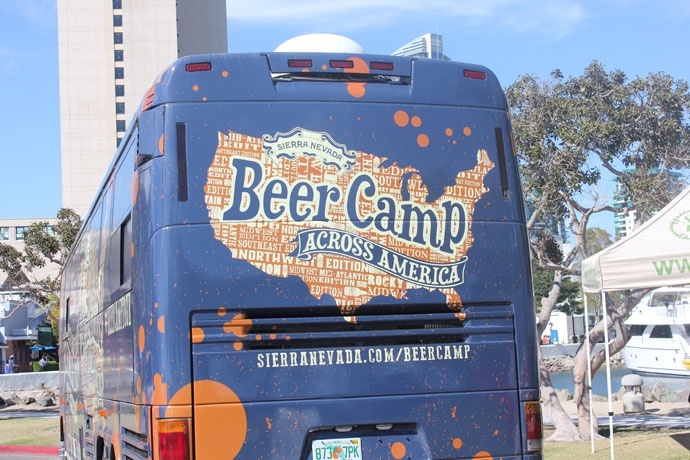 From San Diego, the Beer Camp Tour headed off to Denver and Chicago with stops still coming up in Portland, ME this weekend (8/1/2014) featuring 119 regional brewers and Philadelphia on 8/2/2014 with 82 brewers, followed by Mills River, NC on 8/3/2014 with 90 brewers.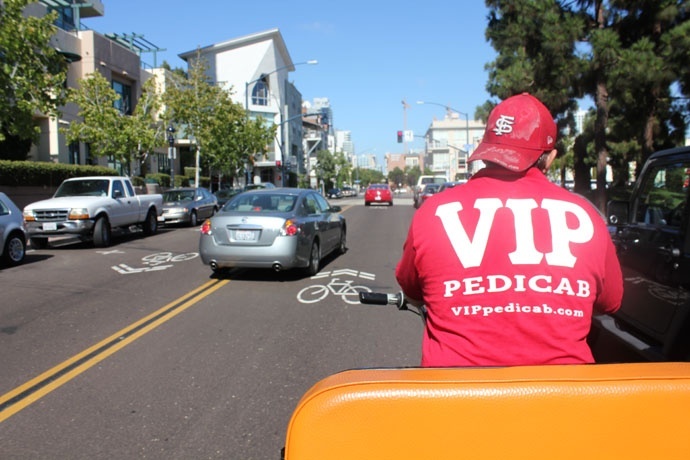 Beer Camp Tour is a phenomenal concept both for Sierra Nevada as a promotional vehicle to make their brand even more of a national force, but also for craft beer fans around the country that might only be exposed to the brewers right around the corner.
Remember though, while there are unlimited samples, do like we did an take a cab home so you can stay safe!