Looking for a great new sportster bike at a great price point?
Harley's new XR1200X might be a great choice for guys weekend's cruising the open road. Luckily our spies were at the launch event last night at the Harley-Davidson Museum in Milwaukee and sent in these photos.
The new XR1200X is presented as a gritty-performance sportster that taps into Harley's racing roots. The bike features a blacked-out powertrain and exhaust, black wheels, minimal chrome and nothing to polish - making it a bike to ride aggressively and put away dirty!
According to their PR rep, the XR1200X was inspired by the XR750 made legendary by Evel Knievel, Harley-Davidson was due for an extreme performance bike. While Harley has a long history with racing and limits-pushing riding that began back in 1932, modern day thrill-seekers like Bubba Blackwell and Seth Enslow have kept the spirit alive. The two riders pulled off full flips using an earlier edition of the bike this past year. While that kind of extreme riding should be left to the pros, there is no doubt that with the attainable price point and customizable features of the new XR1200X, the bike will enable young adults and the young at heart everywhere to keep their adrenaline fix with in arms reach.
The bike will be available at dealerships later this summer. The retail price is $11,799.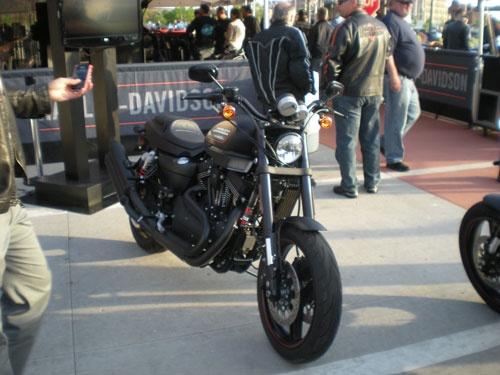 The new XR1200X seemed to be a hit with the motorcycle enthusiasts in attendance.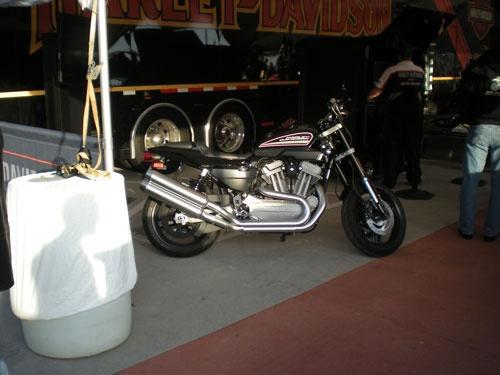 Bill Davidson talks with members of the media.