We're notoriously hard to shop for - or so the women in our lives tell us. That doesn't have to be true this year though! Just show them this post about gifts for guys or even better send them over to UncommonGoods where there are tons of awesome gifts that every guy will love. (Who knows - she might just find something there she likes too!). Really though, we aren't that complicated - Beer Gifts, Whiskey Gifts, Sports Gifts, Auto Gifts, and Geeky Toys that's what we are looking for and you can be pretty safe picking a present for us from any of those categories. Luckily - UncommonGoods has tons of awesome gift ideas from each of those categories.
Even better is that along with a gift card to go shopping for some cool Christmas gifts for myself, they are also giving us a $50 gift card to give away to one of you!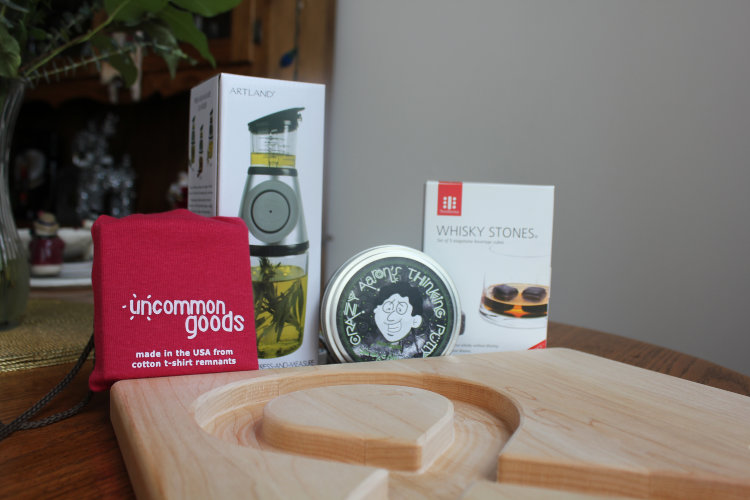 UncommonGoods was founded in 1999 and is headquartered in Brooklyn, NY. I've been a fan of the site for a number of years since they always manage to have products that live up to their name. Simply put, it is one of the best gift sites out there with cool stuff from $20 to hundreds of dollars to make the ultimate statement. They also have some great inexpensive items that are perfect Santa gifts too!
If shopping for good is important to you, it's worth noting that UncommonGoods is a B Corporation, which means that they met a rigorous set of standards including wage levels, environmental impact, and giving back to the community. Some of the charities that they support through the donation of money and curated collections include: RAINN, the nation's largest anti-sexual violence organization and American Forests to help preserve the health of the planet for the benefit of its inhabitants.
From the gifting perspective, they also involve their customer community through the use of a Voting Tool to help determine which products will be able to join the rest of the product assortment as well as providing Uncommon Knowledge to help make each gift more than just an object but something to talk about and share.
Ten Awesome Holiday Gifts for Guys: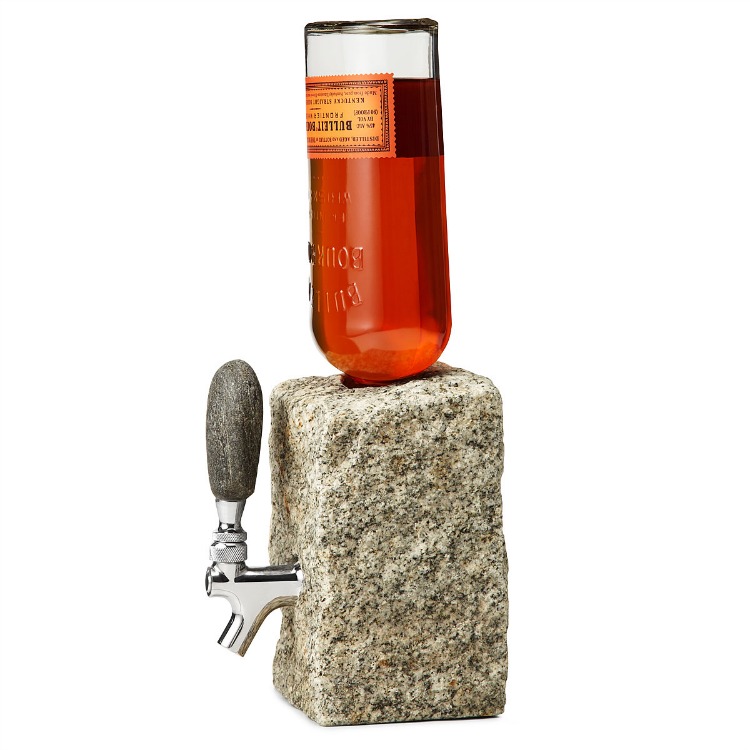 Bourbon Drink Dispenser
Anyone can have a decanter for their spirits, but having your favorite bourbon on tap in a gorgeous display like this just makes things that much better.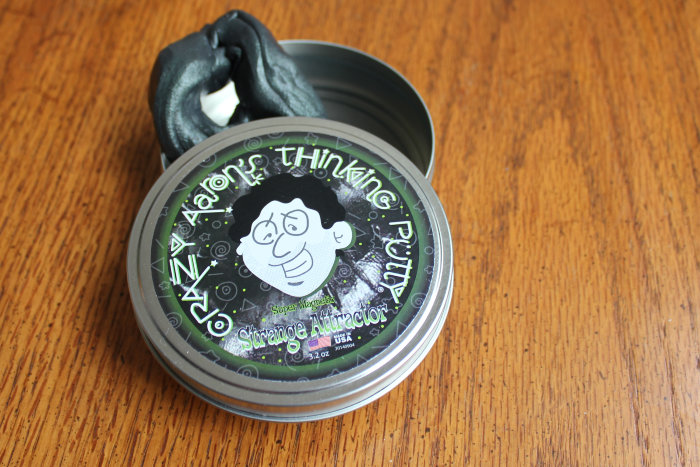 Super Magnetic Putty
Geek toys are another great category that you really can't go wrong with and I have had a ton of fun playing with this magnetic putty.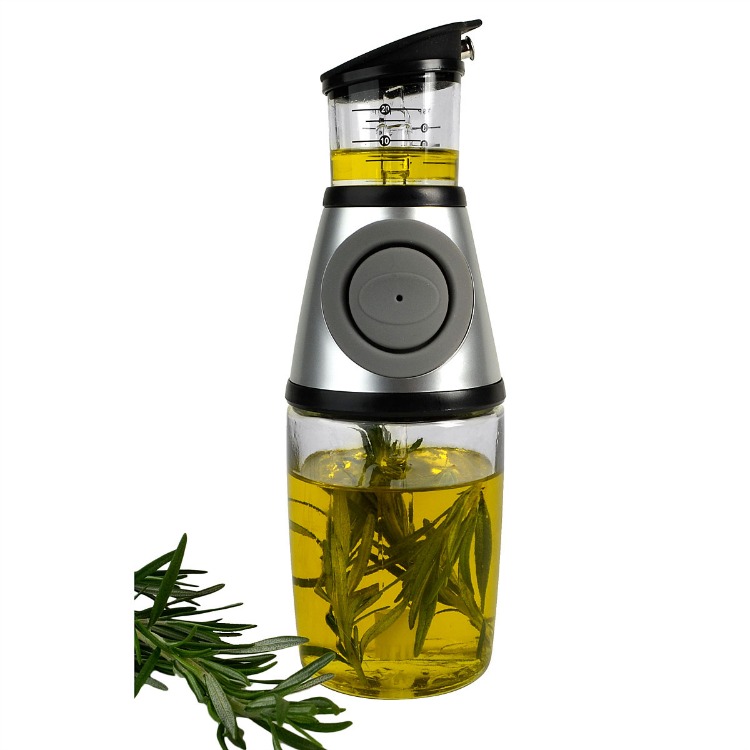 Press and Measure Herb Infuser
When I am not preparing cocktails, I like many guys like to prepare interesting stuff in the kitchen. While foodie gifts for men may normally be restricted to the grill, I think this herb infuser is a great gift for someone looking to expand beyond normal olive oil.

Whiskey Stones Gift Set
This is an item that I was especially excited to check out because it solves a problem and looks cool at the same time. While there is considerable debate between Whisky snobs about whether or not you should add ice or no ice, the truth is (directly from one of the top Master Distillers in the world who told me one night) is that you should simply enjoy your whiskey how you like it.

That being said - for those of you who just don't like ice (like myself) this is a great gift idea to help chill your spirit a little bit without diluting it. Additionally, just like how a unique glass can add to the experience of sipping your favorite spirit, so can adding these whiskey stones to the drink.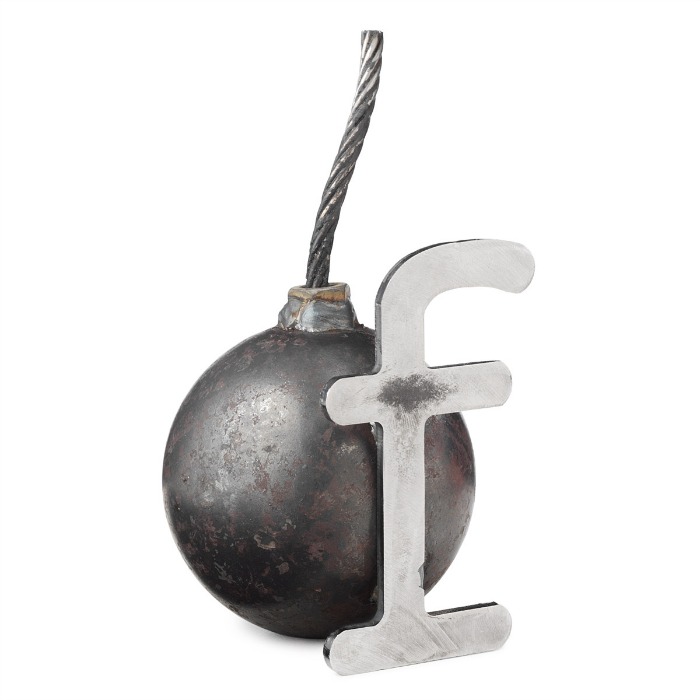 F Bomb Paperweight
Jokes are always fun because it is a gift that will be remembered with a quick laugh each time you glance at it on your desk. I thought this F Bomb paperweight one was particularly fun.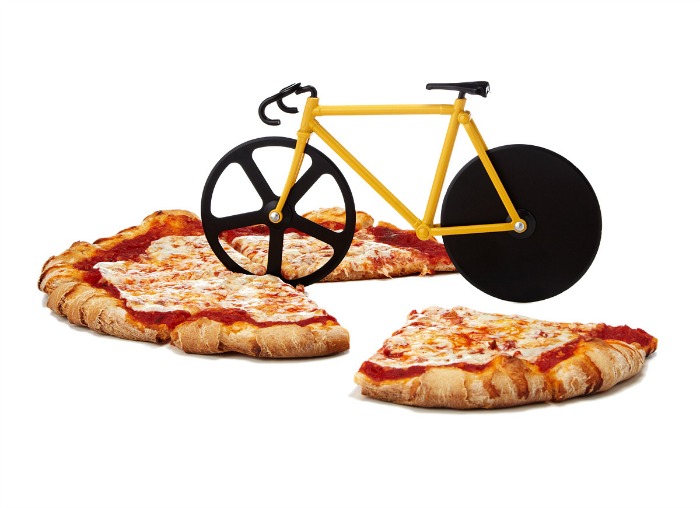 Bike Pizza Cutter
Is the guy you are gift shopping for a fan of bicycling? This is a fun and unique way to help him cut through the crust!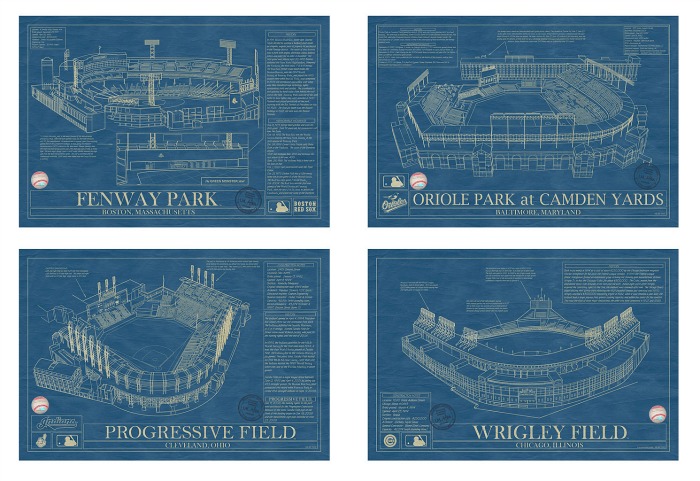 Ballpark Blueprints
What happens when you combine engineering and baseball? You get an awesome gift idea of course! While pictures of ballparks are fun, we think these blueprint drawings are extra special since it also provides some great insight and detail that the guy you are gift shopping for might not already know about his favorite baseball park.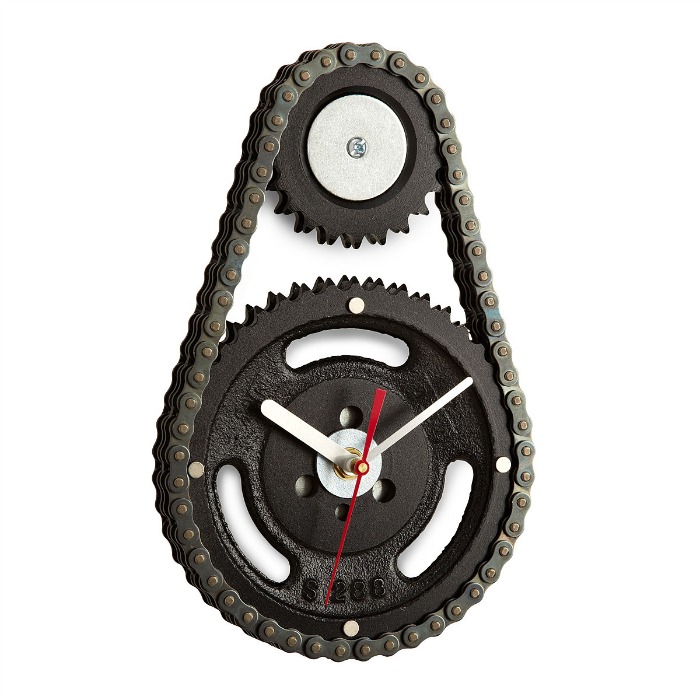 Auto Timing Chain and Gears Clock
We think this clock featuring an automotive timing chain makes a great gift for any guy who loves cars since it is both practical and fun while also incorporating your man's favorite hobby.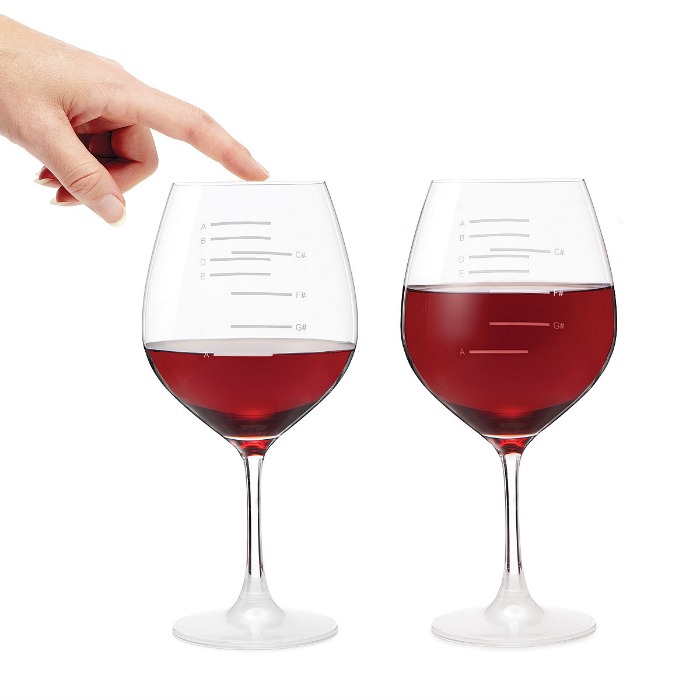 Musical Wine Glasses
Don't play with your glass my mother once told me - but you're all grown up now and these glasses are measured out to help you pick the perfect tone. The nice thing about playing a tune on these musical wine glasses is that you can always fill them back up and then drink more to get the full range of notes possible!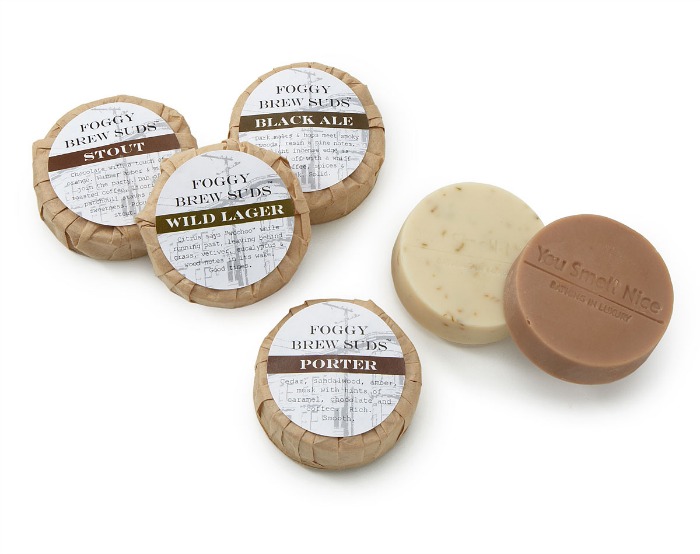 Beer Soap
Beer gifts are hugely popular with every guy I know and it's starting to be more and more acceptable to give soaps and stuff for guys so we think this is a perfect combination of ideas and will be fun to try out though we wonder exactly how heavy a scent it will leave and what your boss will think if you walk into his office smelling like lager on Monday morning :)
And of course - here's some gift items that we recommend you check out for the women in your life as well ...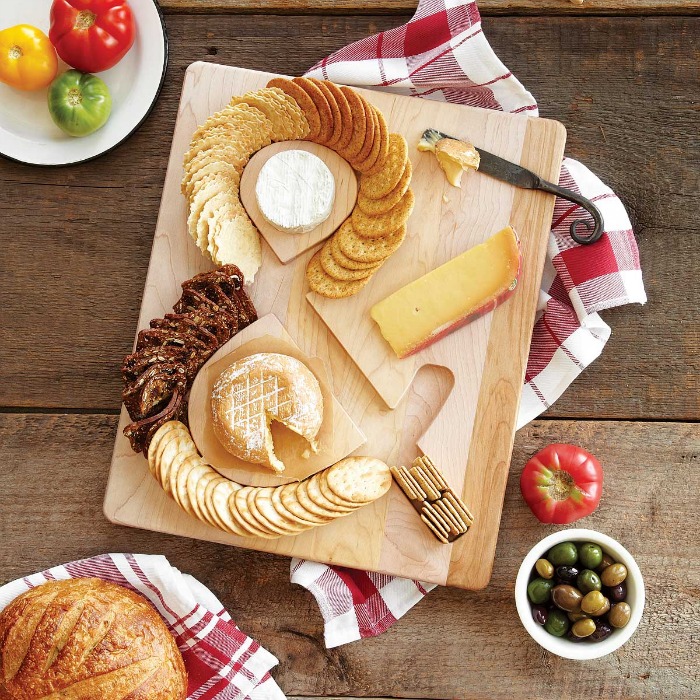 Cheese and Crackers Serving Board
Gifts that make entertaining great are always appreciated I find - especially when they go to make the party that much more special like this cheese and crackers serving board.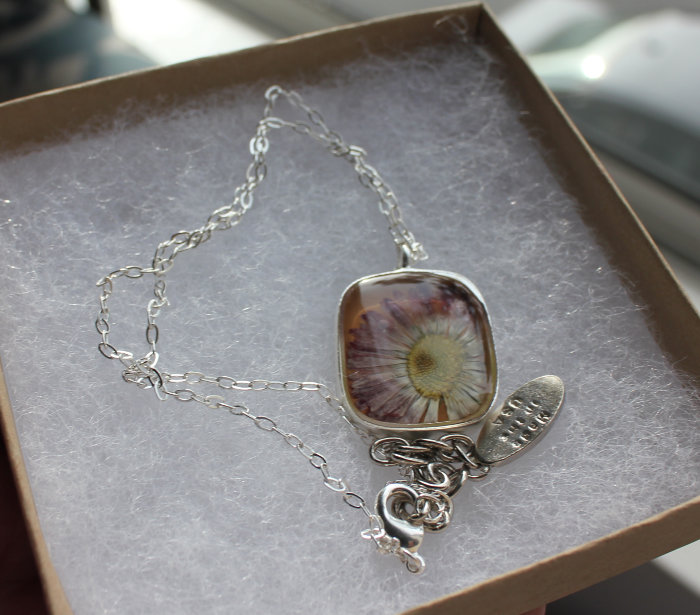 Birth Month Flower Necklace
At this point, most of you have exhausted the "birth stone" thing and are looking for something different for your special lady, so how about this birth month flower necklace instead?
Ready to Shop for some Great Gifts for the Guys in your Life?
One of You Will Win a $50 Gift Card to UncommonGoods and we'll draw the winner on 12/19, so there is tons of opportunity to enter, so you can start doing so below ...