This is a sponsored post written by me on behalf of Holiday Inn Express. All opinions are 100% mine.
What could be better than Holiday Inn Express's legendary pancake printer, cinnamon rolls and all you can eat bacon? How about being given the opportunity to enjoy them longer! That's right, now 'till December 18 they are celebrating Snoozapalooza with late breakfast and checkout 'til Noon! Holiday Inn Express is already one of my favorite places to stay when I travel so I was super excited to check it out by experiencing it in person during a weekend getaway to the Holiday Inn Express in La Jolla, California.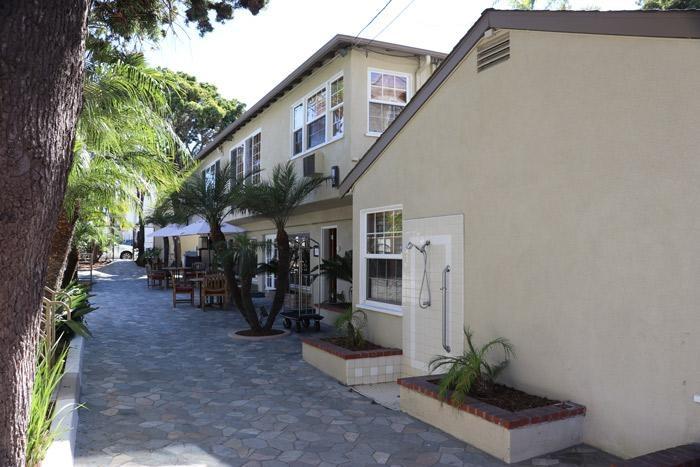 One of the joys of living in San Diego is that even though it's October - we can still enjoy the outdoors. I LOVE the fact that the hotel has an outdoor shower - perfect for washing off sandy feet from the beach before heading back to the room or to the pool.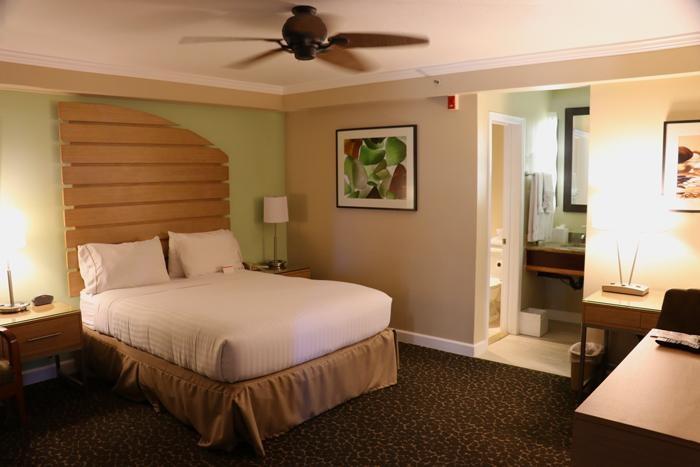 This location is undergoing renovation and the new rooms look great! Despite the fact that this is an older hotel, with smaller rooms and doors to the room facing outside it was modern and comfortable. Inside the room, you'd never know that it was older since you're treated to great linens and a modern walk-in shower too. Realistically though, people don't usually come to La Jolla to spend time in the room. Regardless though, for us it was a great opportunity to relax and watch some baseball! That's not all we did while visiting La Jolla. Even though we live just 20 minutes away, this was the perfect opportunity for a staycation / weekend getaway.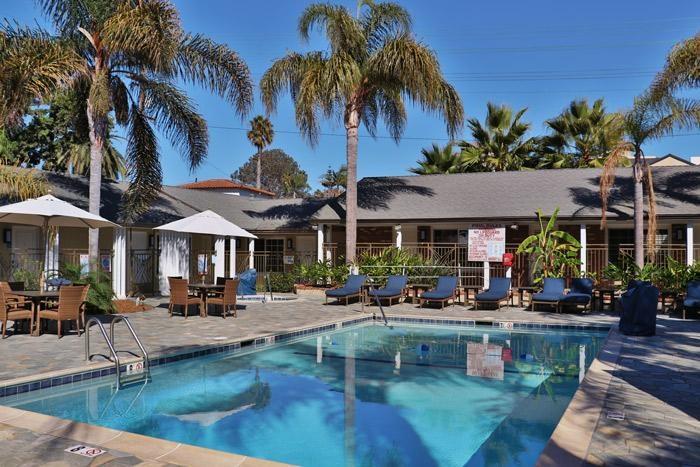 Before dinner, we enjoyed the pool - while a bit cool, it's still warmer than the ocean water and the hot tub kept us from shivering too much.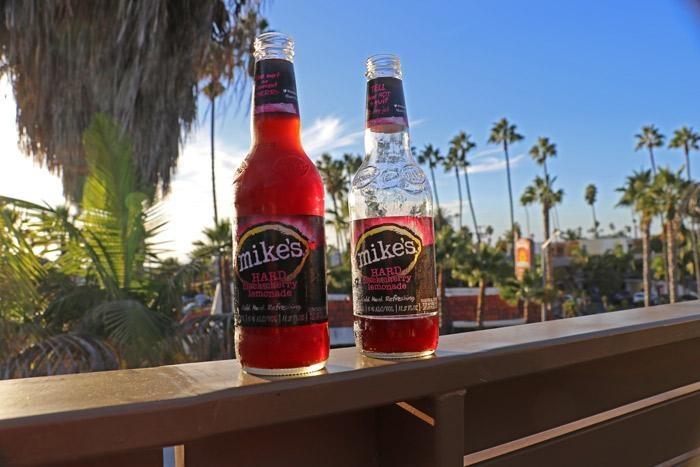 While this location isn't "on the beach" it is only a 5 min walk away to Windansea. Afterwards, a rooftop deck that's perfect for enjoying some adult beverages awaits you while relaxing in the comfy chairs with a view of the water.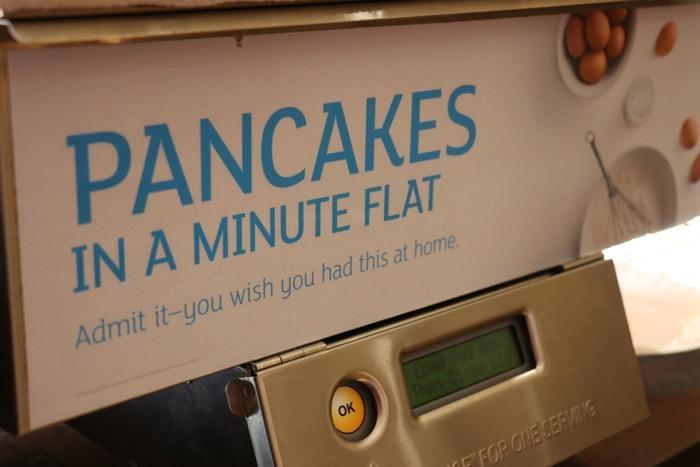 The great thing about Snoozapalooza is that you can have late breakfast and late checkout. The third option that we enjoyed was to have two breakfasts! If you haven't been to a Holiday Inn Express, they offer a fantastic spread with not just cold muffins and pastries but eggs, sausage, bacon, biscuits and gravy, as well as their famous "Pancake Printer" and hot Cinnamon Rolls. They also have a great spread of hot beverages to make sure you can get going in the morning.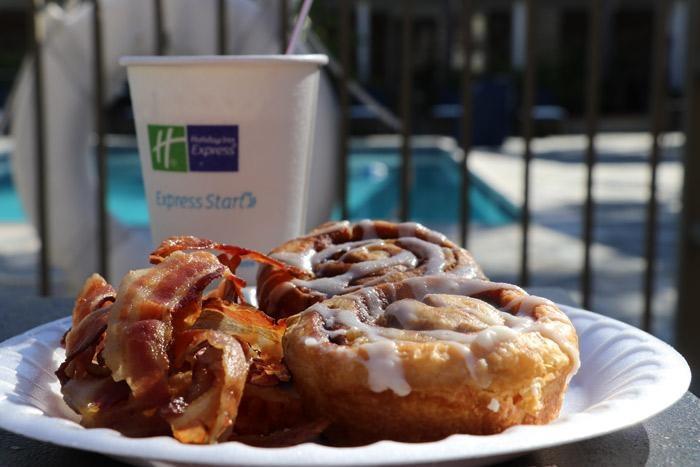 So, for "First Breakfast" I grabbed some eggs and bacon in the breakfast room - then headed to the pool. Since they offer late checkout - at noon, I had plenty of time to hang out in the water and relax then grab another plate of bacon and cinnamon rolls before heading back to the room to pack up and leave.
This is a great promotion and it's offered nationwide right now, so if you are looking for a weekend getaway with free late checkout this is about as good as it gets!