How to Pack Like a Pro For Your Next Mancation Vacation
We make money from support by sponsors, advertisers, and affiliate partners. As an Amazon Associate I earn from qualifying purchases.
This is a sponsored post written by me on behalf of TownePlace Suites by Marriott®. All opinions are 100% mine.
I'll admit it, I am not always the most organized traveler. That goes doubly so when packing for a mancation vacation with my friends. Typically, I just throw some things together into my backpack or carry-on and that's it. Unfortunately, this typically results in clothes that are crumpled and messy at the other end. In a best case scenario, it means that I will end up leaning on the bag to try and force more clothes into it than the bag thinks should fit.
That being said, TownePlace Suites by Marriott® contacted me to share with you guys some packing tips that could make things a lot easier, provide a chance for you to win a $100 gift card to TownePlace Suites® as well as share some great travel organization products from their partner, The Container Store®. This last part is especially cool since they are the ones who created the elfa® closet system that is currently found in 11 of their properties nationwide with more being updated in 2015 and beyond.
As you know, I am a big advocate of extended stay hotels when it comes to considering where to stay on a mancation vacation since they tend to be roomier have a couch for hanging out with the guys and almost always have a dining table and kitchen with sink and refrigerator (perfect for hanging out with the guys or pre-gaming!). TownePlace Suites® is no different and with the awesome new closet system it makes even more sense now to consider staying with them on your next trip.
To learn more about elfa®, I went over to The Container Store® to check it out in person and what I saw was pretty awesome. Unlike some systems that are heavy and clunky this was very streamlined and organized.
This is absolutely something that would make staying at an extended stay hotel even better since you won't have to worry about where to unpack all your stuff since typically all the hotels provide is a single rod and cheap hangers.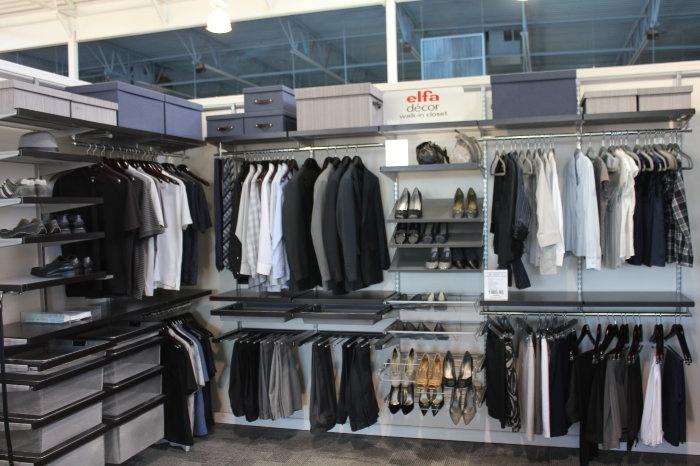 In fact, I could see adding this to my loft since, well ... I don't actually have any closets and it looks like it would mount easily on the wall giving me plenty of space to hang clothes but also organize shoes, belts, ties, and bins for other items.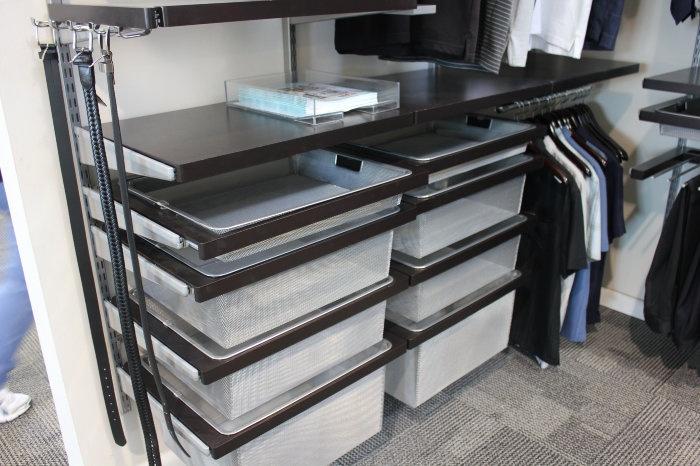 Next I went over to their travel organization aisle to check out what goodies I could get to help illustrate some of my favorite packing tips.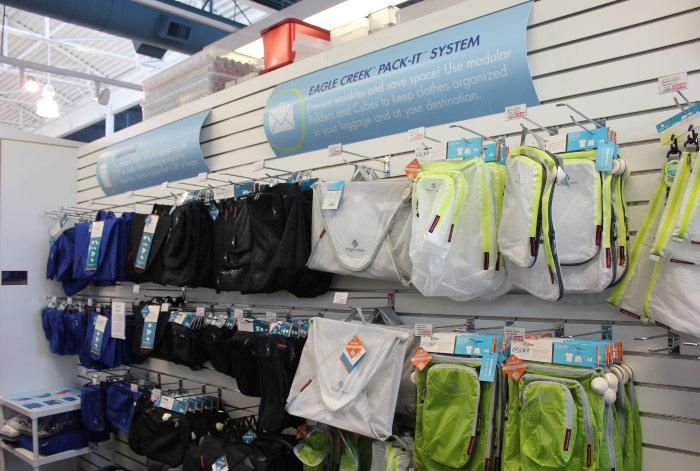 What I found there was an awesome diversity in packing helpers ranging from the Eagle Creek system to the Space Bag by Ziploc and so I grabbed some items and headed home.
Now it's time to share some of my favorite packing tips!
Tip 1: Consider What Bag Makes Most Sense for This Trip!
Depending on where you are going, different bags make more sense. For instance, when I travel by air these days I almost always prefer to take my backpack if it is a short trip since it is easy to jam into the overhead bins but if I am going by car or doing a longer trip, I'll take my pack for general stuff and put my clothes in the carry-on or larger for more room.
Tip 2: Fold, Roll, and Compress!
This is a fantastic tip that my wife trained me on. Put simply, the less air you have in the clothes when you pack them the more stuff you can fit into the bag and the easier it will be to close it later.
Using the Pack-It Cube Set from The Container Store® along with the Space Bag from Ziploc this was super easy since I was able to fold my undershirts, socks, and underwear into the nylon cubes so they were nice and organized vs just "shoving it in". With the Space Bag, I was able to take some of my shirts and pants and then rolled the air out of it so that it was SUPER compact.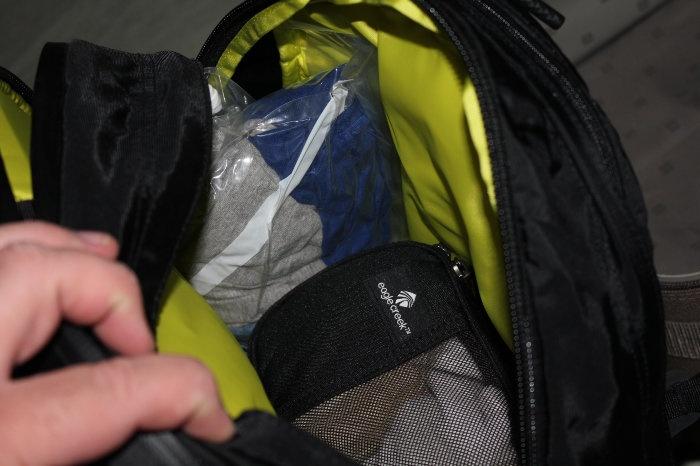 The side benefit is not just having more space but since the clothes aren't moving around in the bag it should keep them from creasing and wrinkling like it might otherwise. This is especially true in the case of traveling by backpack!
Tip 3: Plan for Wet and Dirty Items!
Hopefully when you set out on your trip all of you clothes are clean and dry. However, if you happen to go swimming, travel in the rain, or do something strenuous like hiking or even just going to the hotel gym, chances are that you'll have some wet stinky clothes on the way home.
You don't want those affecting your clean clothes so take the other Space Bag from the 2-pack and use one for those items since it is waterproof!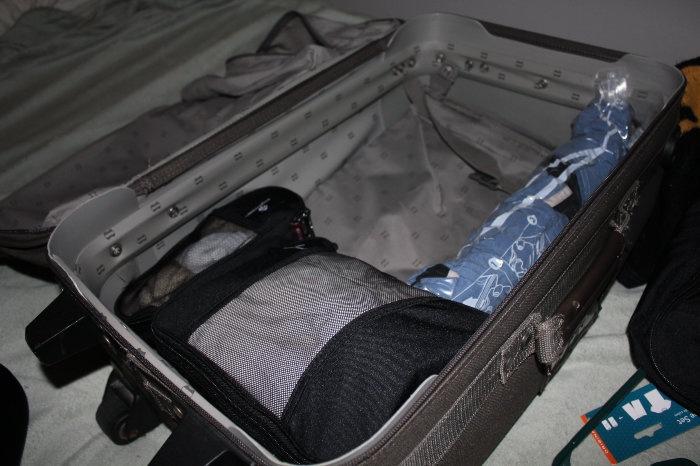 Tip 4: Consider How It Will Look When You Get There and How You Will Use It!
As I mentioned above, these packing systems will help to reduce or prevent wrinkles but the other nice thing about these Pack-It cubes is that they have a handle that would make it easy to hang up (especially if you have an elfa® closet in your room!).
At very least, by considering how your clothes are organized in your bag, it will allow you to pack easier and more effectively. This is even more important when planning for a long trip where your bag space is even more at a premium.
With those tips in mind, you will be able to travel lighter, quicker, and have more fun with less worrying about crumpled clothes or not being able to pack everything you need on your next mancation and so now it's time for you to enter for a chance to win a gift card to TownePlace Suites by Marriott®!
How to Enter for a Chance to win a $100 Gift Card!
To enter, simply comment on this Facebook post with your answer to "What do you do to stay organized on extended-stay travel?" Please see official rules for more details. You can also visit TownePlace Suites® Facebook for some additional ideas.
Written by

James Hills

Page Views: 7097