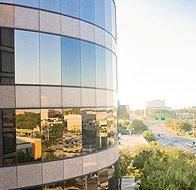 Looking for a luxury hotel that is the perfect home base for the ultimate sports mancation? You can't get much better than the InterContinental Tampa.
Not only has this hotel repeatedly played host to college bowl teams, but also played host to the Super Bowl winning Pittsburgh Steelers in 2009. Oh yeah, and and there is the fantastic Shula's steak house in the hotel too.
Plus, year round, the hotel is just minutes from virtually any game you want, including the Buccaneers, Lightning, and the Rays. Also, during the spring, Tampa also plays host to the New York Yankees and the Philadelphia Philies.
About the InterContinental Tampa:
To those familiar with Tampa, the InterContinental was formerly the Wyndham but in 2009 it underwent a massive $20 million rennovation and re-opened as the InterContinental. The hotel now features 323 rooms and 17 Junior Suites. Rooms range in price from about $200 for a guest room or $300 for a suite like we enjoyed (King Jr. Suite).
The InterContinental also features a nice roof-top pool and a workout room.
In addition to sports, the InterContinental Tampa is also a perfect place to stay before or after a cruise as we did. The hotel is only minutes from the port and they also offer a package where you can leave your car there and they will shuttle you to the cruise terminal.
Our Room:
For the difference in price, I can really only recomend that you select a King Jr. Suite if you are looking for the full guys weekend experience. Our two-room suite featured two awesome HD TV's, a sitting area with couches, and a large bedroom. Plus you can even see Raymond James Stadium and downtown Tampa from the amazing curved, floor to ceiling windows.
Additionally, the TV's are designed to easily hook up your Xbox or laptop so you can do some gaming before the game.
Of course, in a hotel of this caliber you also get fantastic bed linens, toiletries, and bath towels too.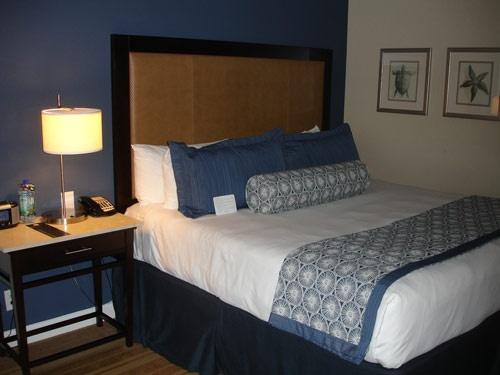 Shula's Steak House:
What better place to enjoy a fantastic dinner than at a steak house owned by and named after NFL legend, Don Shula. This isn't just a place with a fancy name, Shula's is one of the best steak houses that I have ever had a chance to eat at!
Have a lineman sized appetite? Shula's has a 48-oz porterhouse as well as several "normal" sized steaks and fantastic sides.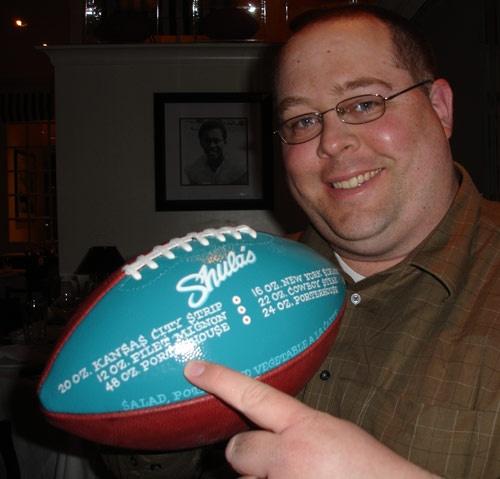 I had the cowboy rib-eye with crab macaroni and cheese and split the chocolate soufflet. Everything was just perfect from presentation and service to the flavor and creative flair in the menu.
FTC Disclosure: we received complimentary room and dinner during our stay.