Interview with SoyJoy's Mike Barish
We make money from support by sponsors, advertisers, and affiliate partners. As an Amazon Associate I earn from qualifying purchases.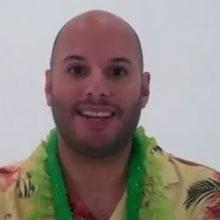 SoyJoy recently asked me if I would like to interview the star of their new commercial, Mike Barish, so we sent over some questions for him to answer about his favorite mancaiton spots and travel ideas. Mike is a freelance travel writer, host, and contributor to Gadlin.
He is also a universally respected expert from the SkyMall catalog and his work has appeared in the San Francisco Chronicle, Budget Travel, World Hum, One+, and Intelligent Travel.
Written by

oldadministrator

Page Views: 3945