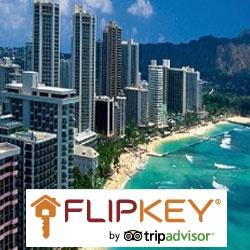 You guys may be familiar with TripAdvisor, but they now have a new site - FlipKey that can help you locate vacation rentals for your next mancation. They recently asked me to check out their selection of vacation rentals in Honolulu so I said SURE!
After all, if I can't visit the warm sun drenched beaches for real, I might as well live vicariously.
FlipKey features 160,000 vacation homes in more than 7,000 cities around the world and unlike other sites that let "anyone" list their homes, FlipKey's staff verifies each owner to ensure an excellent experience. If you need further confidence that it is safe, just remember that while you might not have heard of FlipKey before that it is majority owned by TripAdvisor, so this isn't some fly-by-night group.
With that out of the way, let's start planning our Hawaiian mancation by looking at their selection of Honolulu vacation rentals.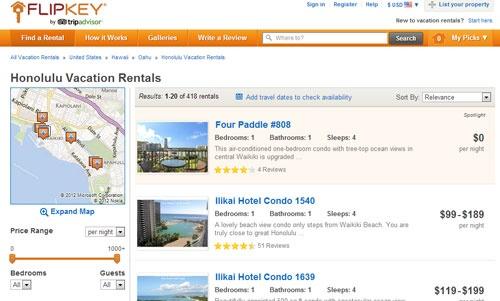 So I think we'll plan this trip for four guys and we'll need at least three bedrooms, a pool, and of course - since this is our fantasy mancation we MUST have a villa or house on the beach. Oh and don't forget - we need to have Internet access too. All of these things are selectable within FlipKey's search (and you can filter by "Deals" too - but unfortunately nothing came up for my Honolulu mancation we are planning in January :(). However, that leaves me with 418 results still, so let's only show those with reviews.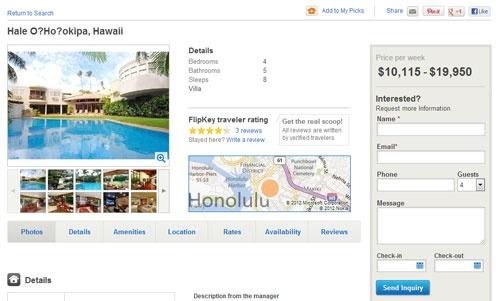 This place has EVERYTHING you could want - it looks like a movie star should live there, has an amazing pool, media room, 150' walk to the beach, a killer kitchen plus grill. However from reading the reviews we discovered that the 4th bedroom was actually in the maids quarters and not attached to the house. Bummer, but that's why it is key to have reviews like this so you don't run into surprises once you get there.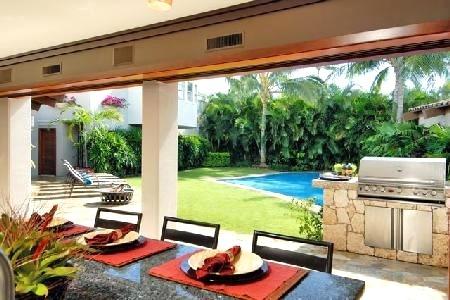 While the price of $10-$20k per week is probably not bad for where it is located, the time of year and the amazing house you are renting - don't worry if you are looking for something a little more affordable.
FlipKey's site has plenty of options ranging starting at only $99 for a 1 bedroom condo that sleeps four.
So are you ready to plan your Hawaiian mancation? If you are - check out FlipKey for your Honolulu vacation rental needs!