I am sure that Jagermeister has played a role in at least a few guys weekends over the course of your life - from sports weekends to ski trips to shots on a ski during Oktoberfest Jager is one of those drinks that is larger than just a spirit - it sometimes sets the spirit for a great night. To help capture and share that essence the company created an app appropriately titled "JagerBonds" that collects the photos from you and your friends and compiles them together into an fantastic digital memory of the evening - all by simply connecting with your Facebook and Instagram feeds.
To help share the excitement of the JagerBonds app, the company asked me to create a JagerBond and share some information about the mobile app with you. While this is a sponsored post, all opinions are mine.
For those of you who have always wondered, the name Jagermeister comes from the German word for "master hunter". The spirit was created by a passionate hunter as a strong drink to toast achievements and seal bonds amongst strong men.
Those who have tried Jager are familiar with the distinct flavor of this spirit that is unlike anything else. This is because it's recipe contains a mixture of 56 herbs, blossoms, roots, and fruits from around the world and then aged in oak casks.
Our goal tonight was to watch a fantastic night of baseball - and we were blessed with a night ending in a San Diego win over the LA team!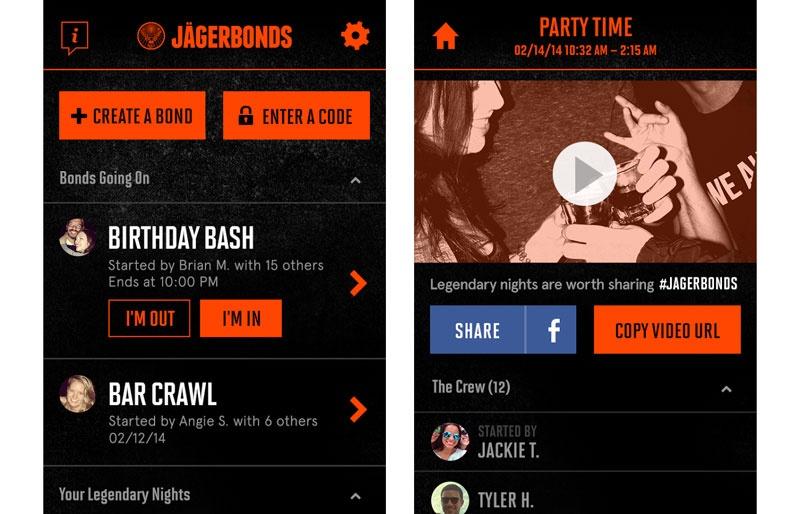 To help capture the night, we downloaded the JagerBonds app from Google Play (it is available on the App Store as well as Google Play), installed it on both of our phones and connected it to our Facebook and Instagram accounts. It's as easy as that!
Our evening started off with a street party outside of park where there is no shortage of bars dishing up libations and people celebrating the start of baseball season!
Unfortunately - several of these early photos did not make it because we both rebooted our phones due to wonky internet access and didn't realize that we needed to start the app back up again :(
However - in spite of this, we were able to create a fun video ...
Click on the image below to visit the page to view our JagerBonds video: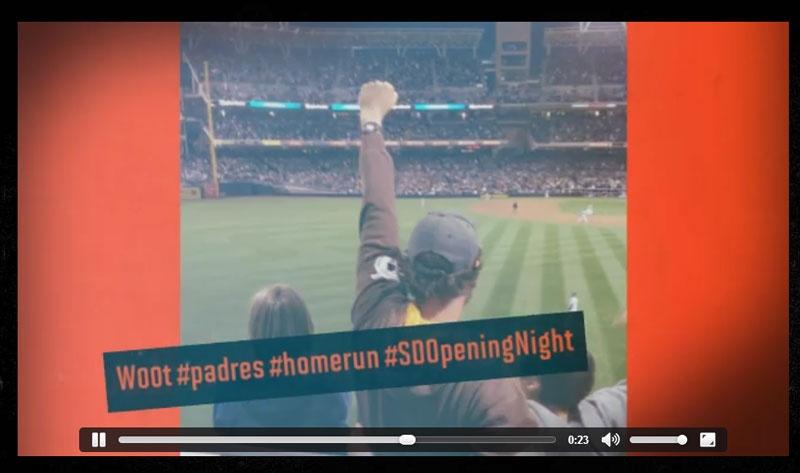 5 Tips for Creating a Perfect JagerBonds Video:
1. Grab a bunch of friends! more people means less spamming of your individual account followers and adds more diversity to what's ultimately compiled in the video.
2. Pick the perfect soundtrack! Are you heading off to a night of line dancing or hitting the bars in Mid-Town? Make sure you pick the right music. Jagerbonds features
3. Play around with camera angles! Make sure you try some different angles - if the entire video is just selfies that's sorta' lame!
4. Do something fun. Jagermeister is a great drink and JagerBonds is a fun app - but both suck if you use them sitting at home on the couch, so go out and have a great night!
5. Drink responsibly! Nobody wants to see an ambulance in their JagerBonds video.
Still not convinced that you need to at least give JagerBonds a try on our next guys night out or guys weekend? Here's their video that shows it in action!
FTC Disclosure: This is a sponsored post but all opinions are mine.