The fast food industry is always searching for something new and while many are going in the direction of bigger and more ridiculous, Carl's Jr. is going the other direction with their satisfyingly sized new All-Natural Burger, which is available as a single or double. What sets this aside is that it is the first all-natural, no added hormones, no antibiotics, no steroids, grass-fed, free-range beef patty from a major fast food company. 
We tried it recently and it tastes great ... and now we are giving four of you a chance to win one!
Read on for more of our Carl's Jr. All-Natural Burger Review ...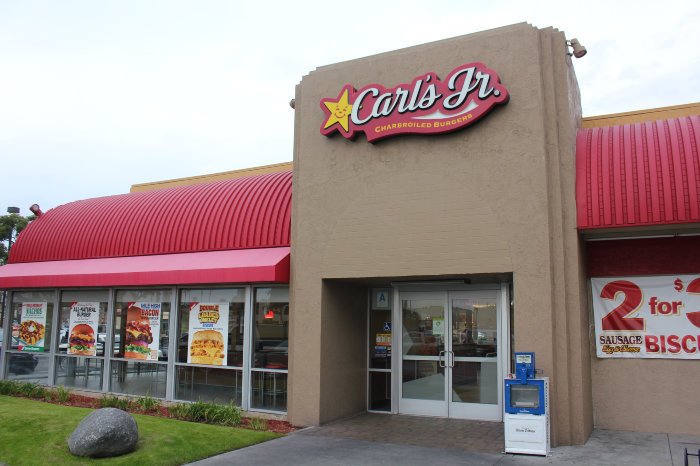 Honestly I hope that the All-Natural Burger is more than a gimmick and becomes more of a trend.
Even if this ends up being a limited time product, it's clear that Carl's Jr (and it's sister company, Hardees) is committed to delivering a high-quality product and that's true here as well.
The burger is served with a slice of natural cheddar cheese, vine-ripened tomatoes, lettuce, red onion, bread-and-butter pickles, and mustard, ketchup, and mayonnaise ... then served up on a fresh baked bun.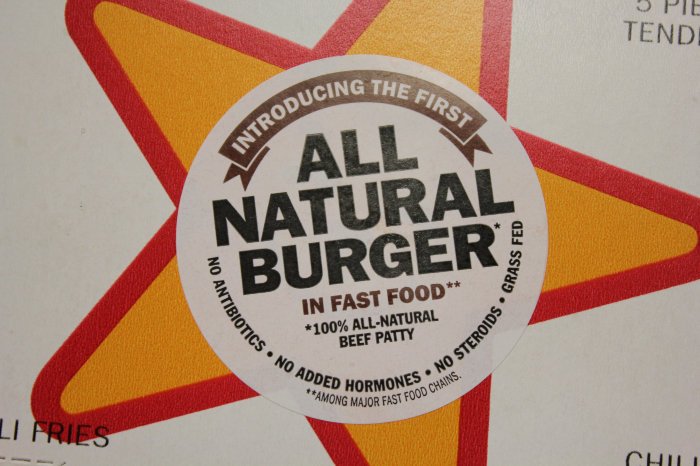 Your best bet though is to try one for yourself. Carl's Junior has a coupon for a dollar off on their website.
The All-Natural Burger is available now as a single for $4.69 or a double burger for $6.99, it is also available as part of a combo meal with friens and a drink.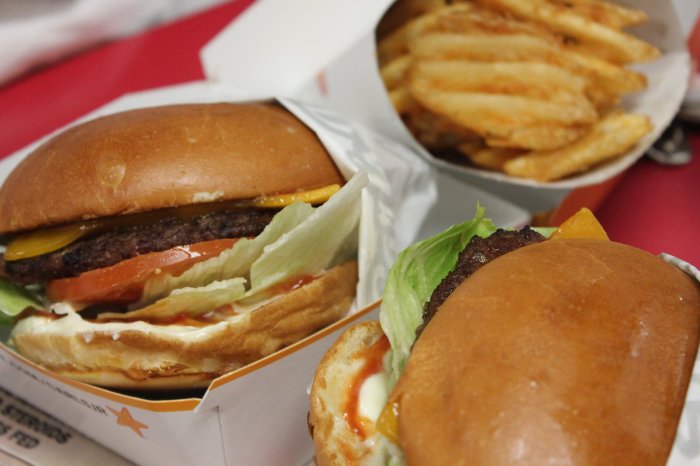 My only real complaint is that I wish the patty was thicker and more of it. Luckily they do offer a "double" an that's probably what I'd order next time. However, aside from that, the quality was great.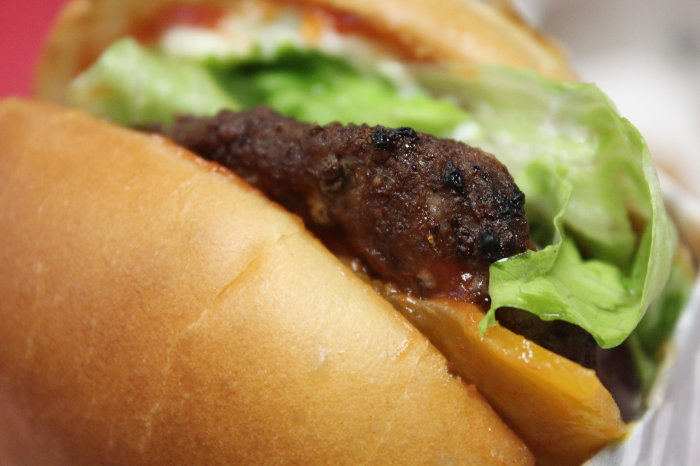 Now here's your chance to win coupons to try it yourself!
a Rafflecopter giveaway