The folks at Islands Restaurants invited me out for a happy hour last night to watch the Chiefs and Patriots game ... no, I wasn't up north ... I was in warm sunny San Diego and we do football happy hours different down here.
For those of you outside of Southwest US (California, Nevada, Arizona), Islands is a casual American style restaurant / sports pub similar to Fridays or Applebees but with an awesome Hawaiian theme, great burgers, tiki cocktails, and frankly super gracious staff.
Never one to turn down free burgers and drinks or a chance to hang out with some friends I headed out to their La Jolla, California location to check out the food and try their new Nalu Nalu burger.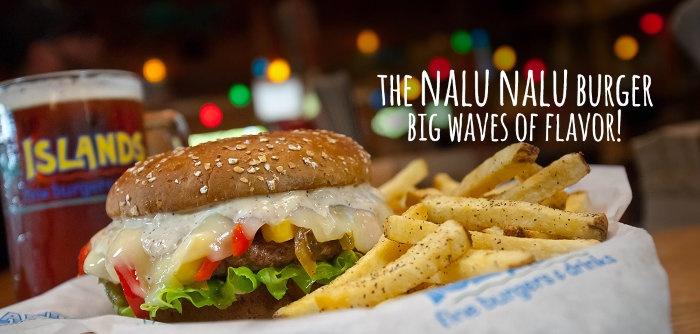 First up, the Nalu Nalu burger!
This is their seasonal burger right now, named after the Hawaiian word for "Big Waves" it works to delivery "Big Flavor" and it definitely did so. Personally though, I didn't care for it but Heather from Chick Vacations loved hers. The burger comes with their standard burger patty smothered with roasted garlic aioli, provolone cheese, sauteed onions, mixed peppers, hot deli pepper rings and is resting on a bed of lettuce.
Imagine it as a cheesesteak on a burger - and of course served with their bottomless fries!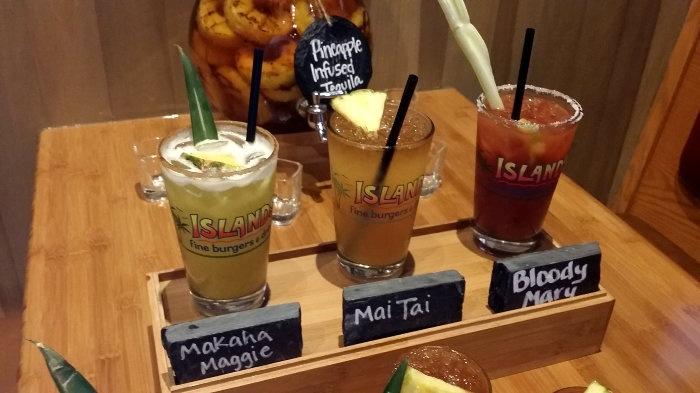 While Islands always has great beers on tap, the spirit of the islands is always there with their cocktails to including classic Mai Tai and Bloody Mary but also the Makaha Maggie featuring their Pineapple Infused Tequila!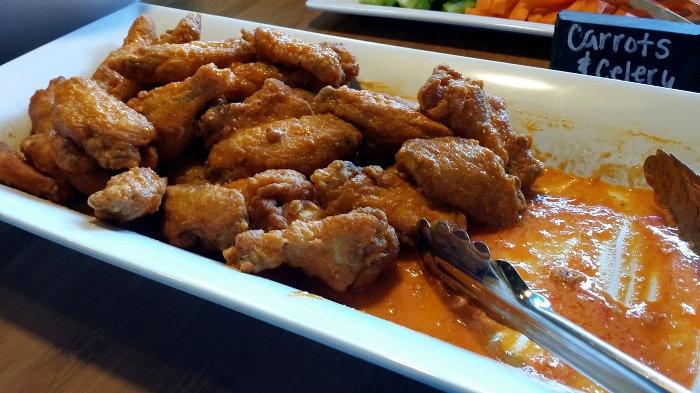 Of course, you can't have an awesome happy hour experience without great wings and Islands delivers these perfectly too.
Their sauce is spicy but not "OMG WTF did I just eat!?!" and the wings are plump and meaty as well.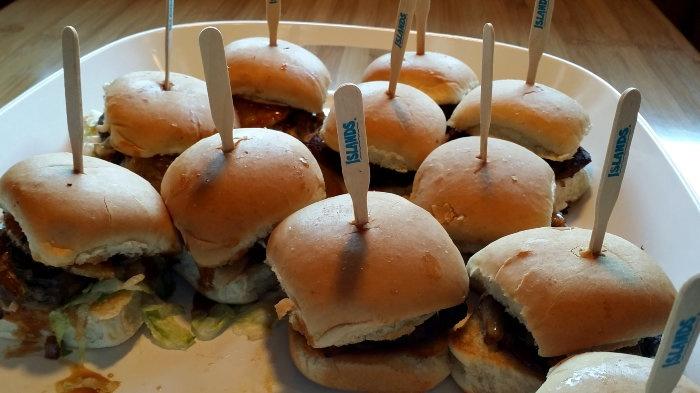 Last but not least and perfect for a happy hour with friends are their sliders!
As you can guess, I love Islands and this is more than just the fact that I got a free meal. They seriously are a fun restaurant chain that offers great food so I'd encourage you to check them out if you happen to live in an area where they are located.