There's nothing quite like spending the day out on the water. It's a sense of freedom that comes from the elimination of roads, an infinite horizon, and the thrill of wind in your hair. Whether you are looking for, there's fun to be had boating - from hanging out on a fishing boat, or even just peddling a boat around a pond. Boating is fun and it is something that I've enjoyed since I was a little kid.
Last week in Montana, I had the opportunity to go fly fishing - but this time it wasn't with waders in the river, it was on a boat floating down the Missouri River. Honestly, I love going fly fishing but I hadn't realized how much more fun it could be from a boat. Later as I explored Glacier National Park I discovered that the rivers were full of rafters and at each lodge on the various lakes there were canoes, kayaks, and other boats available for rent.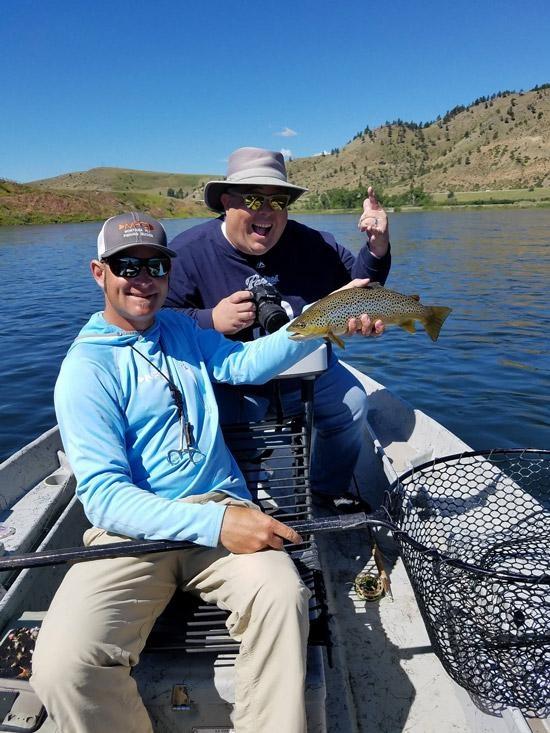 Truthfully, while I managed to catch several fish during my half-day trip, it was the fun of spending time on the water and floating past beautiful scenery that was the best part of the trip. My guide Eric from Montana Fly Fishing Guides was also awesome of course!
Boating today is a multi-billion dollar industry with sales of boats, marine products, and services in the US totaling $36 billion in 2016, and increase of 3.2% from 2015.
Apparently I'm not alone in my love for boating either:
82% of Americans say being around water is relaxing
72% say they feel healthier after spending time on the water.
84% of parents think their kids would be more likely to unplug on a boat trip vs a road trip.
Whether you are a new boater or are simply looking for new ways to experience boating, make sure you visit Discover Boating for some great new ideas.