Are you planning a summer vacation this year? If you are, I'm sure one of the things you are worried about is keeping your house safe and secure. As you know, I'm a huge fan of smart home technology and so when I got the chance to check out some of the latest products from August Home it reminded me that while technology is important there are other things that are important things to remember too.
Provide a Trusted Friend or Neighbor Access In Case of Emergency
Even before this era of smart home technology I always made sure that a neighbor had a copy of my keys, where I was going and how to reach me in case of emergency. Today, while it's still important to share that information I LOVE the fact that I can provide friends with temporary key access to my home with an August Smart Lock. All they need to do is download the key to their phone and instead of sticking a piece of metal in the keyhole the phone and lock sync to open the door! Unlike with traditional keys, you can set this to work for a specified amount of time and exact dates.
Put a Hold On Your Mail and Packages
One of the easiest signals to potential thieves that a home is unoccupied is packages or mail left out. The USPS makes it very easy to put a hold on your mail, but both FedEx and UPS My Choice also provide tools to help schedule package deliveries so that you can avoid making it easy for people to rip you off. In fact, I'd also suggest that you signup for their delivery manager systems so that you know when packages are incoming - even when you aren't traveling. This makes it much easier to avoid having things sit out during the day.
Consider Airbnb So You Have a "Real Person" In the House
While there are horror stories, the vast majority of Airbnb experiences are overwhelmingly positive for both host and guest. So why not explore this option so that you don't have to worry about your home being vacant and instead of hiring a house sitter you will actually be making money instead!
Leave a Light On
This is an old trick and I'm not sure that it has as much validity as it once did but I do it anyhow and it makes me feel safer. Bonus points today for using timers to turn lights on and off at random intervals to make the house seem lived in.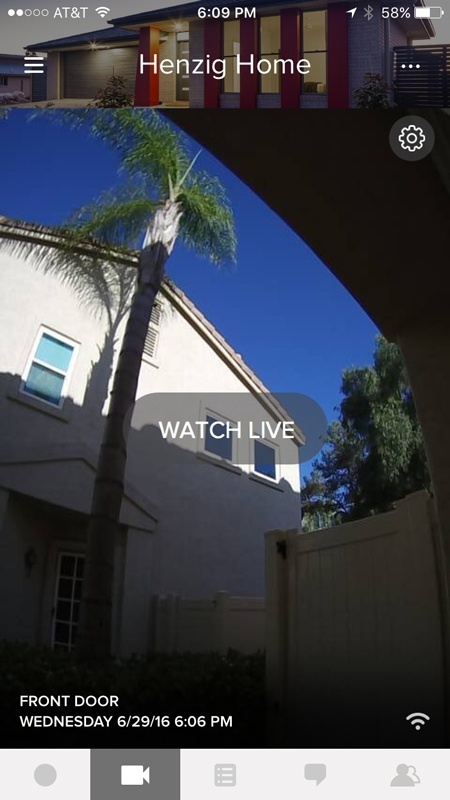 Leverage Technology To Keep An Eye on Your Home
I absolutely love having a video doorbell. It's an amazing benefit that not only lets me know when someone is at the door to deliver a package - but also lets me know who might have walked by "checking stuff out". August Home's video doorbell sends you alerts based on the motion as well as when someone presses the ring motion. By having this installed, if something does happen, you know that there's a video record of anyone who entered or exited the door. This makes it much easier to identify the culprits since you have a video and audio record as well as time / date stamp.
In addition to protecting your front door, I also encourage people to have similar cameras protecting the inside the home as well. However, if you do chose to use monitoring technology - please make sure to disclose it to any guests who might be staying with you. This includes if you plan to make your home available through Airbnb while you are traveling.