Big powerful engines are back without compromise this year and if you are looking for something special to make your mark on the neighborhood then oh boy do you have some great options! A couple weeks ago we had the chance to strap into the 5.0-liter V8 Lexus RCF for a blistering tour of New Orleans and Louisiana back-roads propelled by this 467 hp luxury sedan. Did we like it? no - we loved it!
This is not the boring Lexus brand that you may have expected, this is a no apologies honest to goodness sports car that you need to consider if you are looking for something that oozes power, style, and luxury.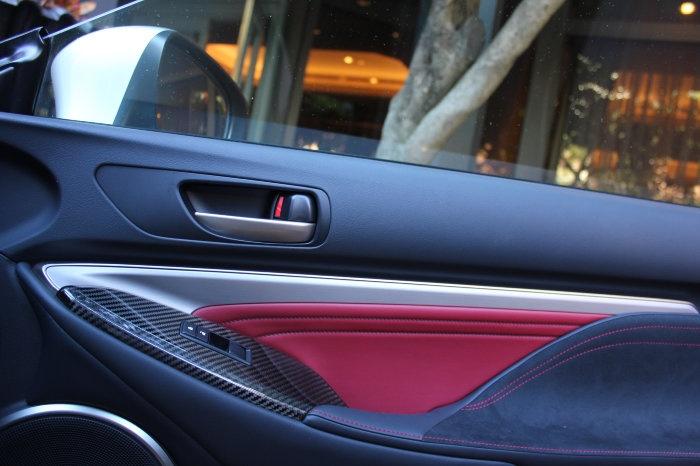 It may be strange to start out a review of a car with a beast of an engine by first focusing on the interior but that's what struck me first. This is clearly a car and a brand that you are selecting not just because it fills check-marks on a spec sheet but that gives you a visceral touch, smell, and full body feel that you have arrived.
I've reviewed a lot of cars over the past few years but it was clear that Lexus is more than just a name - from the carbon fiber accents on the door to the high quality stitching and an overall interior that was leagues beyond your typical family sedan. Unlike some mainstream brands that add "luxury features" this car wraps the driver in the feeling of uncompromised power, style, and luxury that he demands at work and enjoys on the weekends to blow off some steam at the track.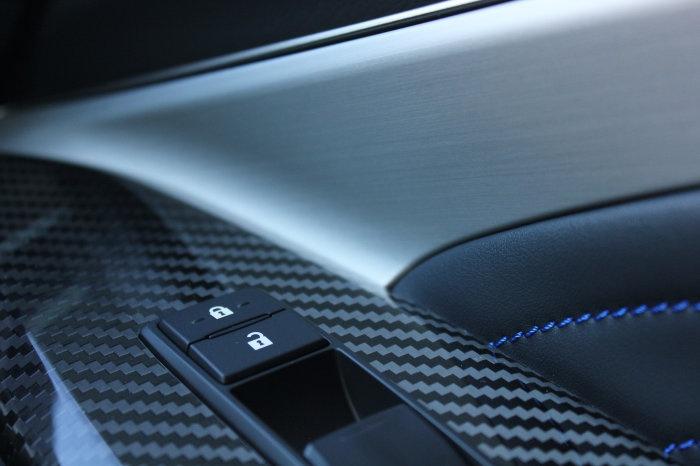 Here's a closeup of the lock button on the door handle. As you can see, the detail and styling here is impeccable and simply wraps you in a feeling that you are driving something special.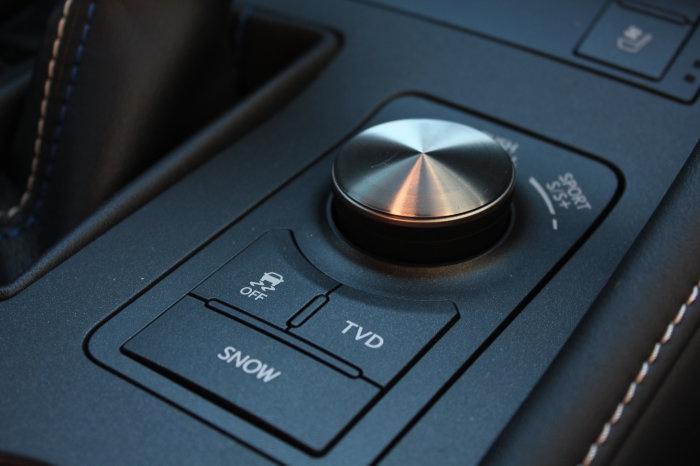 The 467 hp engine paired with an 8-speed automatic transmission is capable of delivering 0-60 in 4.4 seconds and on the highway we let her rip at speeds that made us dream of testing her on a track to see just how fast she could go. There is also a "manual mode" with paddle shifters but unless you are in a racing situation, the automatic transmission performed extremely well and I found that the shifters were more for decoration.
At "acceptable road speeds" on back roads though, the Lexus RCF performed incredibly well with the ability to adapt to different types of terrain (except we weren't able to test it in snow :)).
I'm disapointed that we didn't get to push it to the limits on the track but this video should give you a good idea of what to expect if we had ...
Even just the engine noise continues that complete 360 experience that this is something special.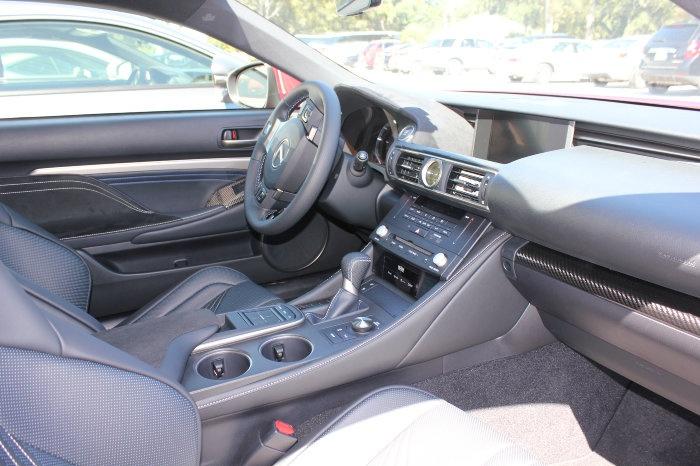 Pulling back a little bit and looking at the cockpit, you'll notice that the sense of luxury is apparent everywhere - from the large navigation display to the trackpad on the center console allowing more gracious movements vs straining to touch the navigation screen itself.
There are simply too many luxury features packed into this car to highlight every single one but they include 10-way power driver front seats (8-way passenger), Audible RPM limit alert, automatic climate control display including speed and air flow indicators, and the Lexus Enform Remote allowing owners to remotely view and control aspects of their vehicle remotely via iOS and Android phone apps.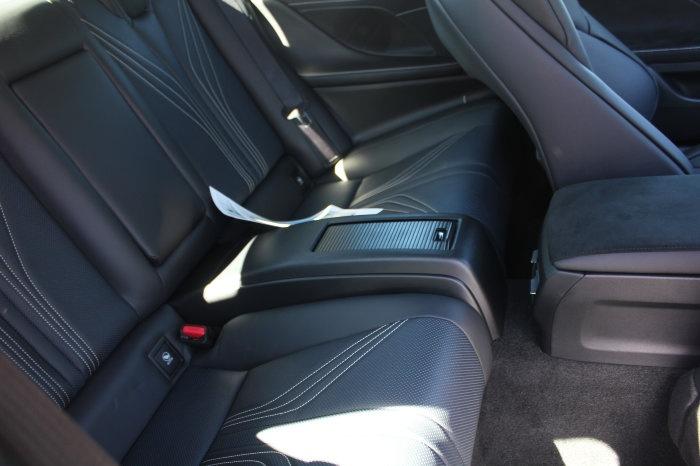 While likely used more for placing groceries on rather than holding actual passengers, it is nice to know that the rear seats didn't escape the designers' attention either and include a center console with enclosed compartment to keep things nice and organized.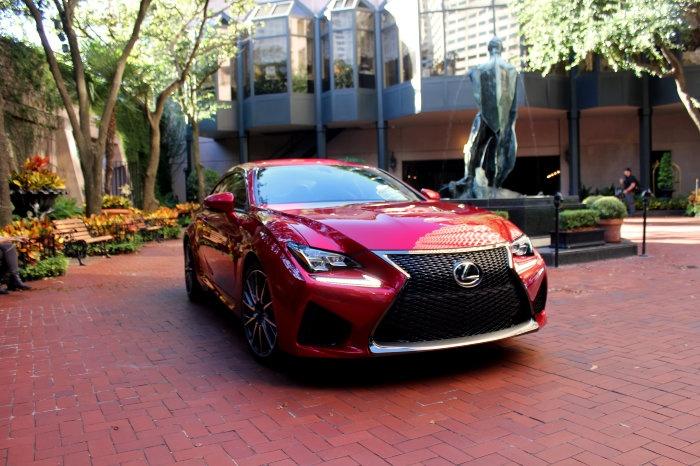 Visually the exterior matches the power, style, and luxury that I found inside as well. It was not out of place sitting in front of a statue at the Windsor Court Hotel in New Orleans - the hotel that we were staying at the same night as Paul McCartney that night. With the angular grille and sharp angles found on the rest of the car, this is a performance vehicle that makes no apologies for being a beast and will not be mistaken for one of it's German competitors.
On the road, the car handled remarkably well, adapting equally well to high-speeds on the interstate, cobblestone streets around the French Quarter, and twisty turny back roads in the countryside.
Price wise, the Lexus RC F starts at $62,400, but if you are looking to get close to the performance at a much more affordable price point you should consider the the RC 350 F Sport featuring a 306 hp V6 that starts at $46,775 for the RWD version and is a fairly substantial step down in terms of handling in "power situations" such as racing and taking quick corners turns. Frankly as enjoyable as it is to drive the ultimate version, unless you have the extra money or plan to spend weekends driving it around a track or on unpatrolled roads you will have just as much fun with the RC 350 F Sport.