The economy might suck for some but if you want to live like a rockstar then times have never been better! Check out this amazing suite at the Hilton Bentley in Miami's South Beach neighborhood that goes for between $2,700- $7500/ night!
How does a 1,500 sq ft private rooftop pool and whirlpool tub with breathtaking views of South Beach sound?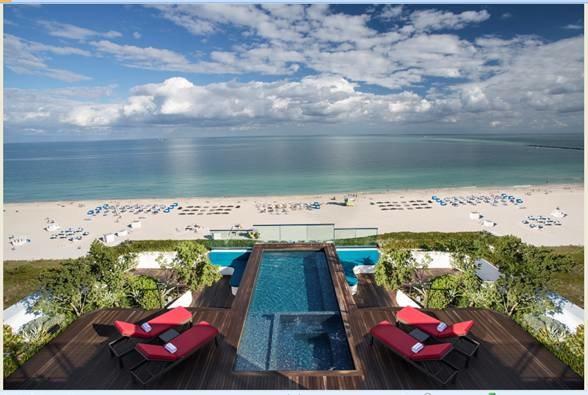 This amazing suite at the Hilton Bentley Miami features a two-story, two master bedroom and three full bathrooms all recently renovated within this year? The suite offers a full stainless steel kitchen, with personal wine chiller, elegant dining room, living room with 60 inch retractable LED television, and marble bathrooms, accentuate the refined interior. 
No matter where you occupy your 3000 sq ft, you can hear the Dolby surround sound system, while controlling it and everything else in your suite from your iphone or ipad.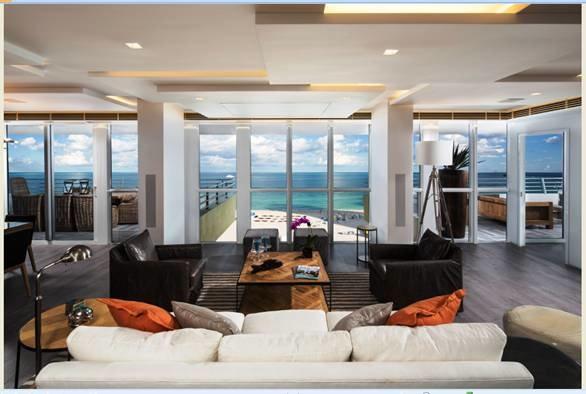 Whether for a romantic getaway or a rockin' mancation, Miami is always a great destination and I'd love to have the dollars to throw down on something like this to make a weekend we'd never forget!
Of course though - you can always stay in one of the "normal" guest rooms for a more modest ~$200 per night!