While there is no shortage of party palaces on Mexico's eastern shores, the all-inclusive Hard Rock Hotel in Riviera Maya is way beyond your standard Mexico resort. It's the perfect place to live like a rock star as you escape from reality. For those precious few days, the resort and it's staff will take you to new levels of luxury by blending experiences for mind, body and soul. As a guest of the resort you are pampered by shamans, spa attendants, bartenders, chefs and pretty much everyone else you meet since their only goal is to make you forget you have to return home in a few days.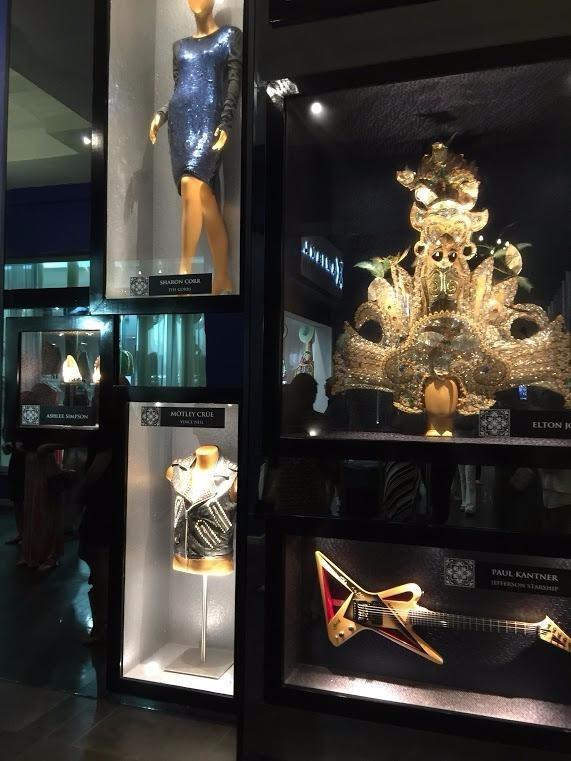 Like the 24 other Hard Rock hotels, the Hard Rock Hotel Riviera Maya has a dominant music theme. This property is no different, with the lobby featuring memorabilia including old instruments musicians have donated and outfits they've worn in music videos and concerts, from a Mexican feather headpiece of Elton John's to a drum set used by System of a Down. Every time a new Hard Rock hotel opens, the staff celebrates by smashing a famous guitar. Concerts take place out on the Woodstock Terrace, which is also a popular wedding venue on-property for both large and small gatherings. Also in keeping with the theme, the hotel's signature amenity program The Sound of Your Stay offers guests an all-encompassing, hands-on music experience, including free delivery of Fender guitars for impromptu jam sessions, as well as a downloadable curated playlist all at no cost.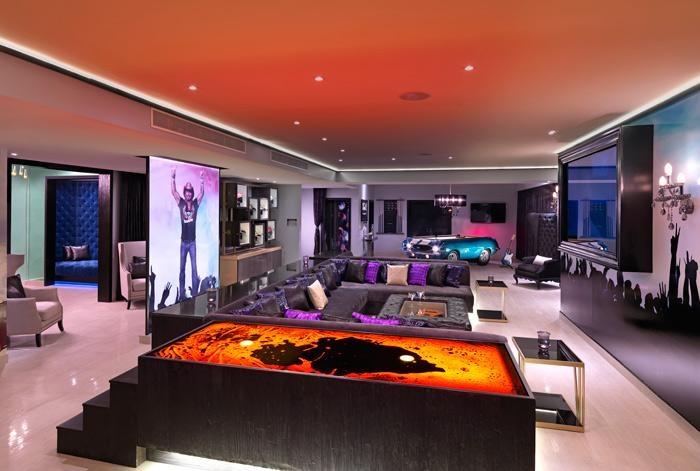 The most lavish suite on the property is the Bret Michaels Rock Star Suite, designed by Poison lead singer Bret Michaels. There's a billiard table converted from a Camaro, a photo booth, a five-person shower, and a screening room with Rock Band and Guitar Hero set up. A group of four people looking to splurge on a vacation can rent it out for roughly $6,072 a night.
The more standard rooms are also luxurious, though. I was excited to see mine had a balcony with a hammock outside... and then to realize there was a second floor with a private outdoor jacuzzi, which is referred to as the Deluxe Platinum Grand Sky Terrace. The property is divided into two separate sections: Hacienda, which is family-friendly, and Heaven, which is only for adults 18 and over. Heaven is also the name of the nightclub on property, where you can book a private booth for dancing and tequila shots. In the center of the club, there's a pool and jacuzzi that fill with dancers in the wee hours of the morning.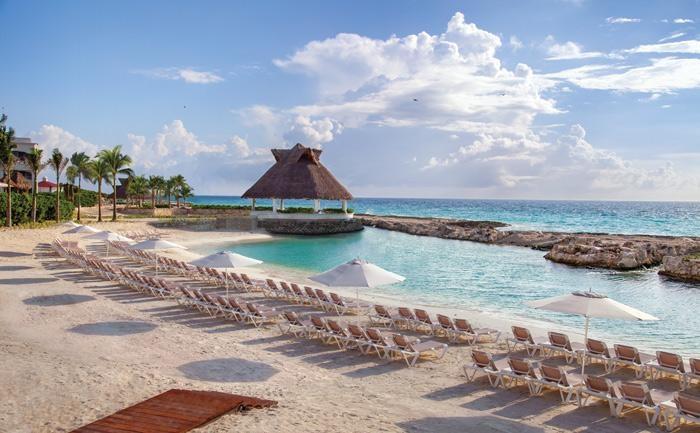 Those who want to start the party early can hop down to the pool or the ocean. I happened upon a foam party in the pool, which is worth experiencing at least once in your life if you can manage to keep the foam out of your mouth. Or, if you prefer simply relaxing on the beach or bathing in the ocean, the setting is breathtaking, and you can actually see large fish swimming around, no snorkel necessary. And to sweat off all the alcohol the staff will serve you throughout these activities, the all-inclusive Hard Rock Hotels just partnered with global fitness leader, Les Mills, to offer guests the opportunity to experience the world's leading exercise-to-music group fitness classes on-property as part of the all-inclusive experience. Through a weekly visiting instructor, the collaboration offers guests three daily classes from a collection of 14 training programs. Our contagiously enthusiastic instructors, named Rigo and Robin, lead us in the muscle-building BODYPUMP and the cathartic BODYCOMBAT over the weekend on the Heaven Terrace, which was the most idyllic location for a morning workout.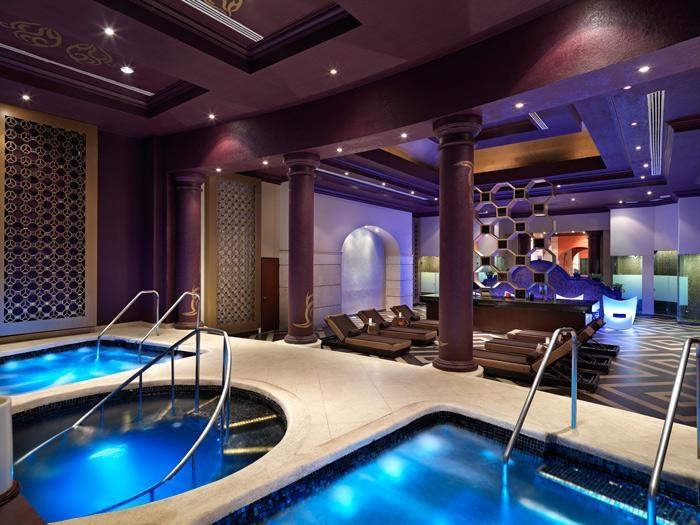 But what really makes the hotel stand out is the spa. I got to experience two of its very signature offerings: the Rhythm & Motion Synchronicity Massage and the Temazcal.
The Synchronicity Massage is set to music that emanates from the table, creating vibrations that are also supposed to help relax your muscles. The masseuse's movements seemed to be timed with the music, ending with a mesmerizing remix of Elvis's "Can't Help Falling in Love."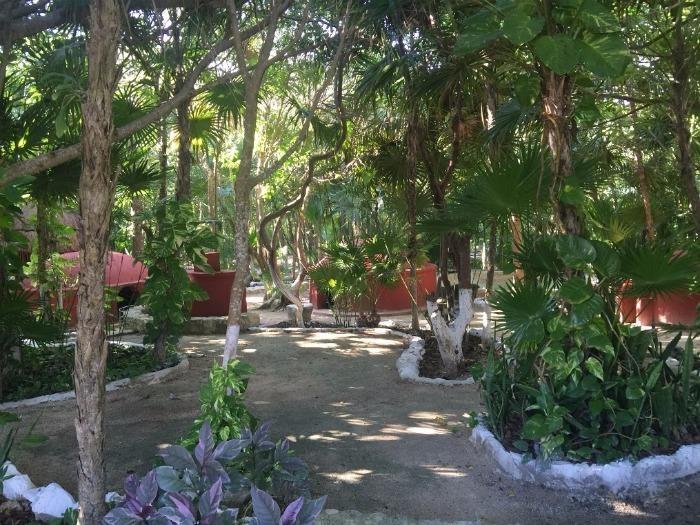 While that was a standard spa treatment with a twist, the Temazcal was almost like a therapy session. Our group got into the customary robe and sandals, but then we were escorted outside into a lush hidden oasis, where tiny huts were scattered. There, the hotel's on-site Shaman — yes, an actual Shaman — greeted us. He said we were going to enter one of the "igloos" and undergo a spiritual cleansing process, and when we emerged, we'd be symbolically reborn. He also explained the ancient Mayan philosophy behind the ritual, and it got deep. While modern society leads us to believe we owe things to others, the Mayans believe you have no obligation to anybody but yourself. So, the purpose of the Temazcal is to isolate you from everyone else in your life and help you separate your own thoughts from the ones people and society have planted in you.
He burned sage and waved it around each of us one by one while giving us personalized readings. He looked into my eyes as if he were seeing into my soul and said, "once you trust yourself, you will have an easier time trusting other people." Yeah, it was intense. But then it got more intense.
Inside, the igloo was totally black. All you could see were the hot coals in the middle. The shaman added more and more coals to the fire and then poured water on it to produce so much steam that it felt like I couldn't breath. He had us chant Spanish phrases, and then, we went around and discussed personal things about our childhoods, our adolescences, people we need to forgive and need forgiveness from, what we want to see change in our lives, and where we see ourselves in the future. I crawled out of the hut feeling emotionally lighter and more open, and I saw everyone in the group on a deeper level. You will not look at your friends the same way after doing this together.
If that sounds overwhelming, the following group activity was a more relaxed option. We booked a catamaran cruise with Cancun Adventures and enjoyed a combination of wine, cheese, and a warm ocean breeze. Then, we ate off premises that night at Dolce Vita, an Italian restaurant in Puerto Aventuras. You may not dream of eating Italian food when you go to Mexico, but the lobster and seafood gnocchi were extra fresh due to the proximity to the ocean.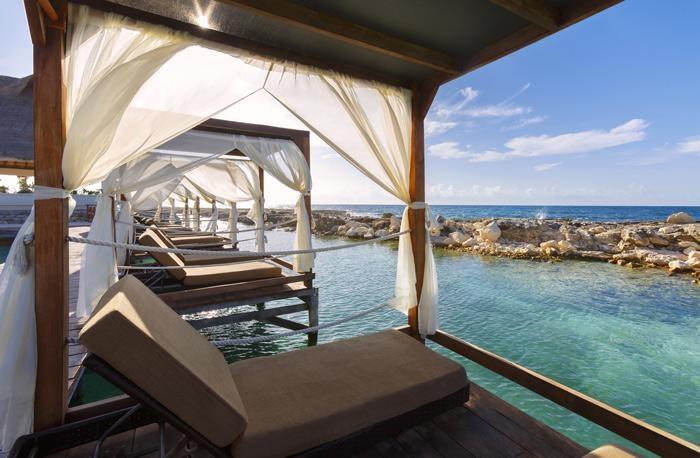 Whether you're looking for a deep bonding experience, a wellness retreat, a weekend of nonstop partying, or just unlimited tacos and margaritas, Hard Rock Hotel Riviera Maya has something for everyone — especially those who like resort vacations but are itching for something a little different.