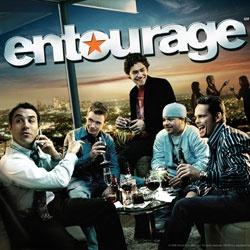 Come hang out in LA, Entourage style, where work and play are one and the same. Here, bloody steaks taste better on white table clothes and the beautiful people enjoy a bit of debauchery on the dance floor...
To experience a slice of the Entourage pie, you will have to flash a bit of cash. This guide will help you plot your own DIY tour to follow Vince and the boys around LA for an authentic taste of the Hollywood lifestyle. Splurge on the best LA steak one day then chomp on cheap pastrami the next. Oh the sweet life...
A Bed Fit for a Celeb
The odd splurge on a meal out or drinks in a hot LA club is one thing, but a night in the Chateau Marmont is a different kettle of fish. Fashioned as a French Palace of the Loire Valley with penthouses and gothic revival décor, a night in their cheapest standard double room will set you back over $400! Money aside, who need fancy French frivolities?! Save your money for nights out on the town and book a cheap Los Angeles hotel instead. If you really want to stay in Beverley Hills or West Hollywood you could try Hollywood Downtowner Inn or the Saharan Motor Hotel. But some better value options are located in Downtown LA such as the Wilshire Hotel, The Ritz Milner Hotel or Stay on Main with rooms between $30 and $130 on HostelBookers.com.

See and Be Seen
Spago has been around the block a few times but it is however a classic LA staple for formal dining – its chef, Wolfgang Puck, has won a Life-Achievement Award! When bloodlust takes over, Wolfgang's Steakhouse (445 N. Canon Drive) is close to Spago in Beverly Hills. Its elegant dining room is THE place to swig dirty martinis and savour 28-day aged steak to the accompaniment of days-gone-by piano tunes.
Up and Coming
Scenes in the Shelter Supper Club keeps Entourage's social life cutting edge with the latest hot hangouts in LA. This club has been a gothic palace, a Nordic lodge and a St Tropez-style disco, continually reinventing itself but always maintaining a touch of the O.T.T.

Caffeine Fix
Because it is cool to look busy and as if you are 'in demand', flash your workload in one of the coffee shops a.k.a your office. Yeah you are on holiday, but just pretend, like everyone else in there! The Coffee Bean & Tea Leaf (travellers will appreciate the free Wi-Fi) and the Urth Caffe have all made regular appearances on the show. Both these coffee chains have a number of locations across the city.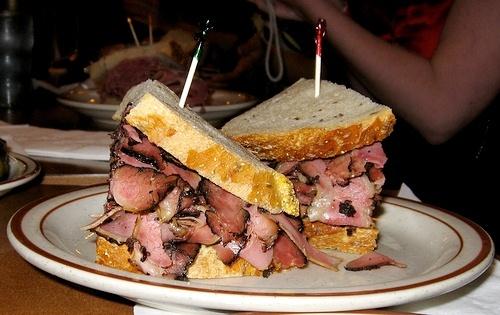 Firm Local Favorites
Glitz and glamour aside, the LA elite and the show's producers can't deny local favourites Jerry's Famous Deli or Pink's for pastrami and hot dogs. Canter's (419 North Fairfax Avenue) is open 24 hours and you can either drown you sorrows in the Cocktail Lounge (open until 10:30-1:40am) or gorge at the bakery which, since it's opening in 1931, has sold over 20 million bagels.

Organised Tours
If you don't have the brain power for a DIY tour, the Hollywood Entertainment Museum run Entourage Tours.
And for the big finale, leap off the Santa Monica Pier into the ocean, Aquaman style! Okay, so you are not actually allowed to do that. But you have done such a good job at pretending so far...
Madeleine Wilson is a travel writer and currently the editor of the HostelBookers blog. Her articles have been featured on Lonely Planet, MSN and The Huffington Post.
IMAGE CREDITS
Chateau Marmont, Los Angeles Entourage Guide: Sarah_Ackerman
http://www.flickr.com/photos/sackerman519/4241515771/
Canter's Pastrami, LA Entourage Guide: arnold | inuyaki
http://www.flickr.com/photos/arndog/1441283727/
Urth Caffe, Los Angeles Entourage Tour: ubrayj02
http://www.flickr.com/photos/ubrayj02/3042241983/
Canter's Deli Sign, Los Angeles Entourage Tour: stevendamron
http://www.flickr.com/photos/sadsnaps/3402308572/
Santa Monica Pier, Los Angeles Entourage Tour: sanjoyg