If you're thinking about a trip over to the UK, then you've got to squeeze London in. Better still, spend five days or a week here if you can in one of the oodles of fantastic city apartments London has to offer. And, of course, London's got to be done in the utmost style, so we've compiled a list of the top five things to do for a great gentlemanly jaunt around one of the coolest and classiest cities in the world. And, of course, we've suggested a couple of swanky central London apartments for you to stay at while you're there, too…
Start the day with a close shave at Ted's Grooming Room, Mayfair.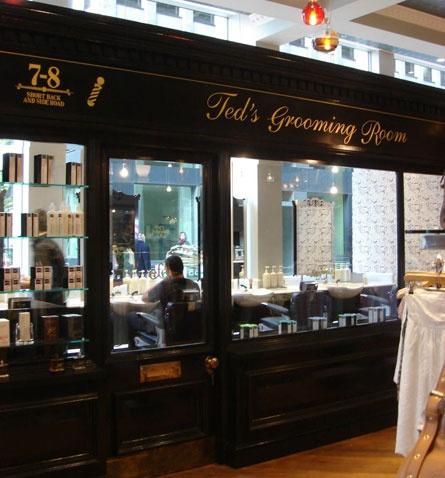 This barber's tagline is "For gentlemen who like things trim and proper" – this is the perfect way to start your day. Whatever you want - a simple shave, a simple haircut, a full shave, haircut and hot towel massage. This is a stunning and very modern luxurious barber shop that offers not only fantastic traditional Turkish male-grooming services but great coffee, too. And don't forget – you should make a point of always tipping a man with a razor.
Now, a tailored suit from Savile Row, Mayfair…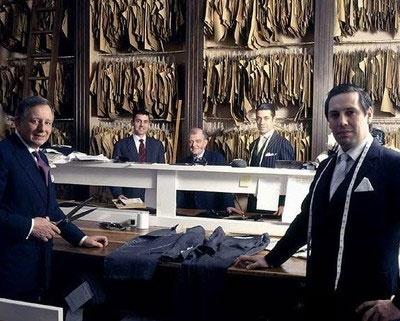 Situated in London's exclusive Mayfair, Savile Row is otherwise known as the 'golden mile of tailoring', and has been fashioning suits for the rich, famous and well-to-do for nearly three centuries now. With tailors called things like 'Gieves and Hawkes', 'Chittleborough & Morgan' and 'Ede and Ravenscroft', you know you're somewhere that's quintessentially English. For one of the more cutting-edge tailors, try Ozwald Boateng OBE, who was a pioneer of the new bespoke movement and has made suits for the likes of Jamie Foxx, Samuel L. Jackson, Will Smith, Keanu Reeves, Russell Crowe and Mick Jagger.
After which it'll be time for a good hearty dinner at The Ritz, Piccadilly.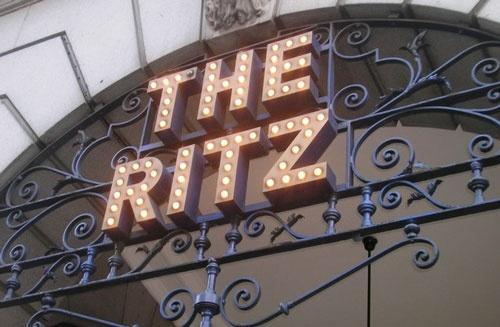 The most sublime culinary delights await you at the Ritz – the only dining establishment befitting a true gentlemanly jaunt in London. We need say no more – the menu is ever-changing and very expensive, the surroundings opulent and formal, and the clientele exclusive – so you'll fit right in. And while we know you probably won't need reminding (because you're inherently gentlemanly), gentlemen are required to wear a jacket and tie in The Ritz Restaurant, The Palm Court and The Rivoli Bar at all times (other than breakfast).
Then, head back to your exclusive central London apartment for some light relaxation, before…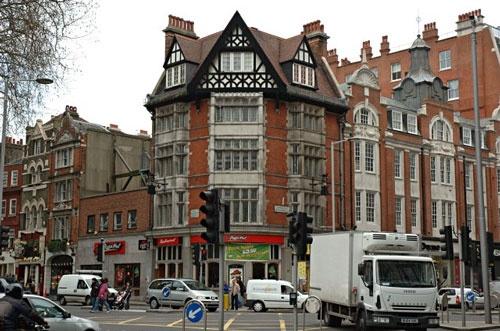 London is huge, so you'll need a few recommendations as to where in the city is the most apt location for a gentleman is. With an apartment in Chelsea, Mayfair, Kensington or Notting Hill, you really can't go wrong – and the exclusive serviced apartments in these little London will add to the feel of living the true London gent's lifestyle… Much better than a hotel, we think!
Steppin' out on the town to Ronnie Scott's jazz club, Soho!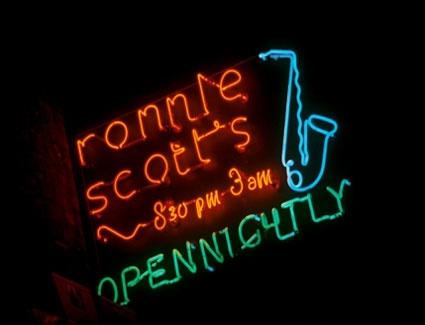 One of the world's oldest jazz clubs, Ronnie Scott's opened in 1959, and since its birth has continued to showcase some of the most revered and legendary figures in modern jazz and jazz fusion. Located right in the heart of Soho, this establishment always guarantees a night of fantastic music in classy surroundings. The late set starts around 10.30pm and goes on until around 1.30am.