At some point or another, we've all thought about the idea of opening our own hotel, country inn, or a bed and breakfast. It's a job type that seems like it might be a lot of fun (though it's actually a lot more work than you'd think). One of the most important trends today is going green and from the operations side of the business, this is something anyone going into this business should think deeply about before jumping in and opening their own hotel business.
Green is good for hotel management, but unfortunately not every owner is going to be an expert in this area, so there are management companies to help. For instance, all Bellstar Hotels are Ecostay certified. Not only does going green aid the planet, but it also affects your bottom line. Your hotel saves money on operating costs through energy efficiency and waste reduction. You may receive tax incentives and environmentally conscious travelers prefer to spend their money at establishments doing their part to save the Earth. While "going green" and making your business more eco-friendly is a global trend that most travelers now consider highly important when researching a place to stay, Canada has some of the best rating programs and organizations to help you hit your goals. Here's three top Canadian green hotel programs to consider.
Ecostay
The Ecostay Certified Program runs the gamut in helping hoteliers maintain an eco-friendly environment. Whether you plan an ambitious project for your property — such as major energy-efficient upgrades — or want to switch to environmentally friendly cleaning supplies, Ecostay can help. The program was developed specifically for the hospitality industry by Liv-Clean Corp, a top carbon offset retailer. The company's purpose is to "offer a way of doing business that puts back more into society, the environment and the bottom line than it takes out."
Ecostay offers eco-funding to help hotel management bring certification to reality. This funding also works as a rebate program as cost savings from energy-efficient upgrades are applied.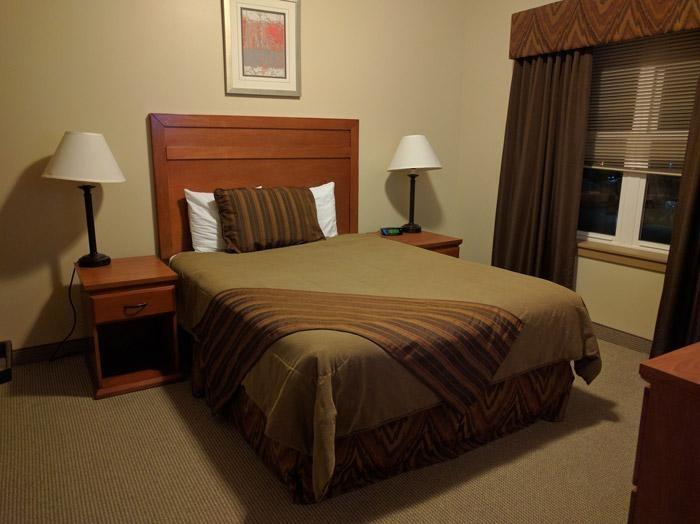 Green Key Eco-Rating Program
The Hotel Association of Canada runs the Green Key Eco-Rating Program making it the country's leading environmental certification entity and one of the world's most widely accepted programs. It's also affordable, making it a perfect choice for independent or boutique hoteliers with limited finances. A Green Key rating proves to potential guests that your hotel is truly green.
Participating hotels receive a green key rating of one to five keys, with more keys indicating better environmental sustainability. To achieve five green keys, hotel management must demonstrate that they exemplify the "highest standards of environmental and social responsibility through all areas of operation." Such hotels must also employ cutting-edge eco-technologies. While not every hotel will achieve a five-key rating, even a lesser number of keys is still a substantial achievement, with every level supporting a firm commitment to continued improvement.
Greenview Portal
Greenview portal is an online platform allowing hotel management — and customers — to report and track environmental performance. It is designed to act as hotel management's own sustainability management system. All sorts of data are storable in the portal, including energy efficiency, water use and sustainable practices. The portal's dashboard keeps hoteliers advised of the latest green trends, issues they should address and an overall snapshot of their property's progress.
Greenview publishes the annual Green Lodging Trends Report. Hoteliers can get a free copy of this report, allowing them to benchmark how their property compares to green industry best practices, and its standing among the competition. What's more, it contains information on the latest green practices for hotels and how to go about implementation.
Choosing the Right Program
All of these programs are worthwhile and have a good track record, and there's no reason a hotelier can't certify themselves with more than one. If you're seeking considerable financing for a project, Ecostay is your best bet. The Green Key Eco-Rating Program relies on self-assessment, although spot checks may occur at any time. No hotelier wants to risk losing keys by providing misleading information. The Greenview portal is useful for hoteliers who prefer to track their individual performance against competitors.