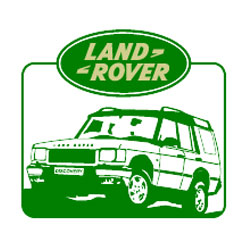 Bored of that weekday feeling? Once that you have finished steering through hundreds of spreadsheets, climbed mountains of financial information or burnt through plains of KPI's; the weekend is the time when you can steer, climb and burn through reality!
If you are an owner of a Land Rover 4x4 vehicle, then right across the United Kingdom there are a grand palate of knuckle whitening, mud splashing 4x4 activities and events that are just waiting to test you and your vehicle. Here are but four places where you can go and show Mother Nature who is boss:
Activity Wales
Who ever said that Wales was just for the sheep? With packages, holidays and events all available from the company, there's no wonder why Wales is one of the greatest adventure retreats in the United Kingdom. The great news is that the expense isn't too large either as you can find yourself quad biking through the terrain for as little as £60; a great way to take out all that office rage. Of course, if you have a few more pennies to spend, than £250 can get you a full day activity voucher that can be retained at Coleford, Swansea or Wrexham; great news if you want to stay close to the pubs!
Sheffield 4x4 Driving
If you can't afford to spend the whole weekend tossing and turning through the hills, then a simple one hour session may fit you at Sheffield 4X4 Driving as supplied by Chilli Sauce. After having a full safety briefing from the experienced instructors, your skills will be pushed to the limit in a course of featuring the steepest of slopes, tightest of turns and the most gruesome of mud.
4x4 Stag Do
Of course, if you're planning a stag do and wish to do something just a little different rather than just drinking the time away, Stag Web provide specialised 4x4 off road weekends around the country.
Whether you want a half-day, full-day or incorporate the activity with something else, Stag Web are there from the booking of the event, to the end of it; making sure that you and your mates have an event to remember!
Kirton off Road Centre (KORC)
Nestled happily between Scunthorpe and Lincoln, the Kirton off Road Centre is one of the biggest and most exciting off road experiences available in the United Kingdom. Providing 600 acres of wood, rock, sand, obstacles and adrenaline, the centre also caters for the likes of motorbikes and quads; not forgetting the plethora of events that are held all throughout the year.
On Friday the 24th of August for example, KORC is hosting the 4x4 Camping Weekend wherein 200 adrenaline junkies emerge to get their fix over a four day period of grinding rubber. Of course, if you yourself aren't into 4x4 vehicles, then the Quads and Bikes Only day may well be to your liking as on the 23rd of September, the whole day is dedicated to those who enjoy being just that little bit closer to the mud.
If you have a 4x4 yourself, though don't quite like getting it dirty, then Hunters Land Rover dealers located across the UK have a wide range of second hand vehicles which may just provide you with the weekend vehicle that you were looking for.