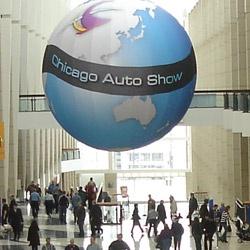 The Chicago Auto Show is a fantastic event that every year is a sort of Mecca for car geeks, soccer moms, and people who would love to own expensive cars but are content to settle for just pretending. This year, the show was MUCH smaller, with a scaled back Jeep Experience and fewer frills.
However, it was still a great opportunity to explore a bunch of different cars and put together our picks for the ultimate mancation road trip vehicle.
Technically, any car that fits your friends and their stuff can work well for a road trip mancation.
But sometimes one is better than another for a specific destination.
The following aren't reviews necessarily since we didn't get a chance to road test any of them, and since it is a fantasy we aren't worried about price or gas mileage.
The features we were looking for that almost all of these share include: TV's with a/v inputs to play video games or watch movies, space for at least 4 guys and luggage, and something special that makes it a great pick for a specific kind of road trip.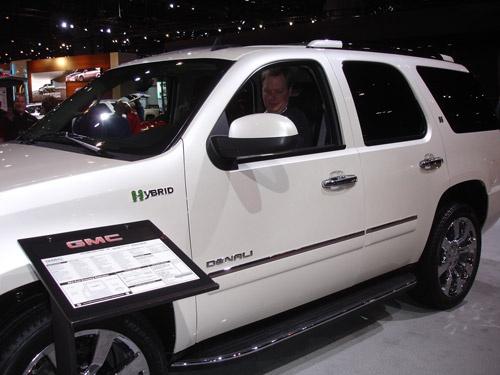 Overall Road Trip: GMC Yukon Denali Hybrid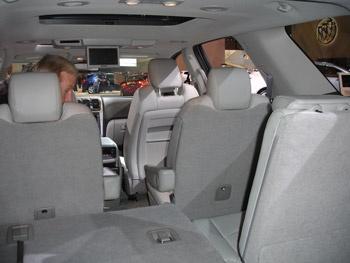 GM has a variety of different incarnations of this SUV, including the Escalade, the Yukon, and the Tahoe. Of the three that we had time to explore, the Yukon Denali Hybrid seemed to have the best mixture of style, size, and that "oh yeah, let's Go!" factor.
Additionally, we liked the fact that the hybrid version had a posted 20 mpg fuel consumption rating. While not spectacular compared to some of the sedans out there, for a BIG SUV, that is pretty darn cool.
Golf Mancation: Chevy Avalanche
The Chevy Avalanche hasn't changed much over the years, but it is still one of my favorite cars for one simple reason – it is big and comfortable, but doesn't sacrifice the cargo bed like the Ford Explorer Sport Track.
The Avalanche is the perfect vehicle to take the guys on a road trip and leave the clubs and and other bags safe and secure in the covered cargo bed in back.
Big Pimpin' Guys Weekend: Cadillac Escalade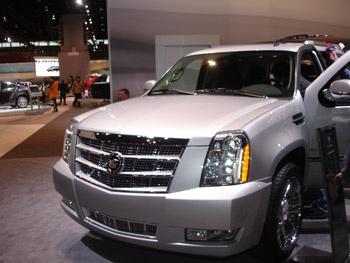 The Cadillac Escalade is similar to the Yukon, but as it is a Cadillac it features extra stuff that takes it from a great all-around vehicle to something to turn heads. These extra features include a more luxurious interior styling, more chrome, and even a step that folds out when you open the back door.
The Escalade comes in a variety of different models from the Hybrid, to the extra long ES, and even one similar to the Avalanche. Either way, the Cadillac brand is still a favorite of the Man Tripping writers.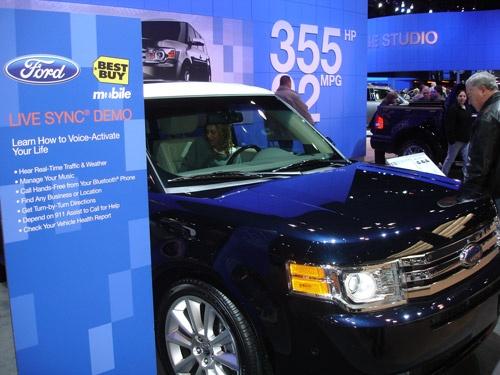 Mancation Road Trip to SXSW: Ford Flex
This was a surprise for me, because it never grabbed me when I saw it on the dealer lots, but after a demo of the Sync technology from Microsoft it really piqued my interest. With crazy stuff like the ability to have it read tweets to you, stream music from Pandora and offers a host of other really cool features. Essentially, think of it as if your car's navigation system was one big smart phone.
While the Ford Flex is not the only one with Sync, it is a fun car with tons of space and a unique style that looks fun to drive.
Urban Mancation: Ford Edge or Chevy Equinox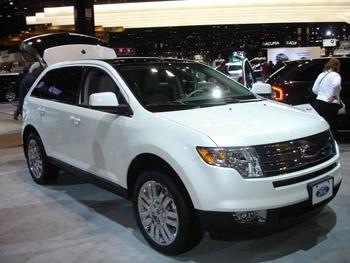 Ok, so I picked two picks for this category, but honestly both of them are great cars and I have had a chance to drive both. The thing that is nice about both of these cars is that while they are super comfortable, fun to drive, and yet they are smaller than something like a Yukon so it is easier to park in the city.
Personally, I would probably pick the Ford Edge over the Chevy Equinox because I like Ford's approach to Sync over Chevy's On-Star.
Essentially it comes down to entertainment focus (Sync) vs. safety focus (On-Star) as the driving factors in what features are included in each system.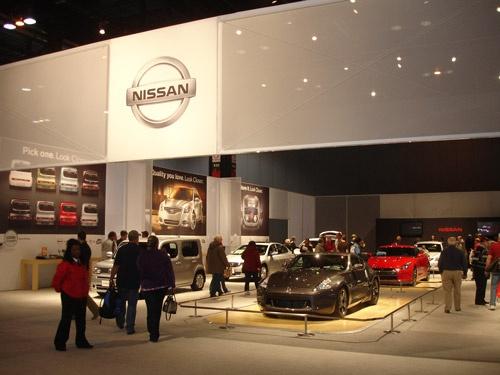 Pacific Coast Highway Road Trip: Nissan Maxima
Had an opportunity for an extensive road test of the 2010 Maxima last fall and it is still a great car. I picked it for this category as it has the perfect mixture of power, handling, and luxury that would make it great for the curves and hills of the Pacific Coast Highway, or RT 31 in Northern Michigan. (Man Tripping's Maxima Road Trip)
Vegas Bachelor Party: Explorer Conversion Van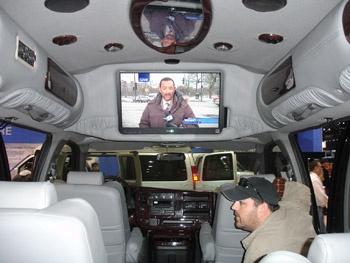 If the tiny monitors in the back of a head-rest isn't your idea of riding in luxury, Explorer has something special for you. How about a 26 inch LCD, plenty of head room, leather bucket seats, room for 9 guys – what more could you want?
Of course, these vans are pretty much one-of-a-kind, but who cares!
The Explorer Vans are either built on a Chevy / GMC or a Ford platform and then from there you get to pick which options you want and everything is built to order.
"I want to Look like a Millionaire"
(but am not one): Hyundai Equus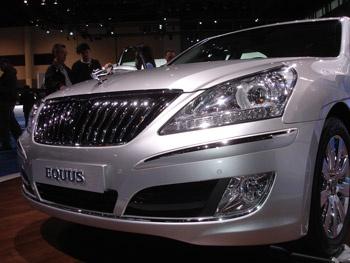 This was a stand out because it honestly looked like something to compete with a Maybch, Bentley, Rolls Royce, and other high-end luxury sedans, but was MUCH cheaper.
While not available in the United States yet, the Equus is coming over here this fall with a sticker price estimated to be close to $100,000!
A Hunyadi for 0,000 ????
Yeah you heard me right, but this thing is seriously sweet, doesn't carry the Hyundai name plate and instead has a Roll's like hood ornament, 5.0 L engine, 420 hp V8, and all the luxury features you would expect from a high-end automobile.
Only time will tell if Hyundai can survive in the super high-end market, but if you need to have the features, but can't afford the price, this is your car!