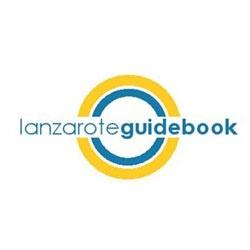 The small Canary Island of Lanzarote is big on natural wonders and unique man-made attractions. Making this an ideal destination for groups that are keen to combine soaking up the sun with a spot of serious sightseeing. Lanzarote is a four hour flight from the UK, with plenty of cheap returns available with budget operators such as easyJet and Ryanair. But it´s a world away in terms of weather and scenery, boasting temperatures that rarely fall below 20 degrees Celsius, even in the depths of winter and a landscape that resembles something out of a science fiction movie.

Walking On The Moon
Lanzarote´s undisputed heavyweight attraction is the jaw dropping Timanfaya National Park, scene of the modern world´s longest ever volcanic eruption. Which raged for six, arduous years during the 1730´s and which submerged about one quarter of the island beneath a carpet of thick lava, punctuated with the spent peaks of burnt out volcanoes.
In geological terms a few hundred years is little more than a blink of the eye – so Lanzarote now boasts the most pristine volcanic scenery on the planet. With surreal landscapes that are often likened to the surface of the Moon or indeed how our own planet must have looked when first formed millions of years ago. NASA astronauts were exposed to this environment prior to making their very own moon landing on the Apollo 13 mission and it´s no surprise to find that these dramatic backdrops have also been sought out by film makers from around the world. With the Fire Mountains, (as they are known locally) starring in numerous Sci Fi classics, such as One Million Years BC – along with more recent big screen features such as Pedro Almodovar´s Broken Embraces, starring the delectable Penelope Cruz. You and the lads can enjoy your very own Lawrence of Arabia moment and take a camel ride around the outskirts of the National Park. And for laughs you might want to advise one lucky member of your group to 'musk-up' – as he will then become the target for the amorous advances of the camels, who find perfumes and aftershaves a natural aphrodisiac.
Surf Safari
Once your mate has lost the hump post 'Camel-gate' it might be a good idea to seek out a bit of restorative bonding by taking to the waves. Lanzarote is known as the Hawaii of Europe as the combination of wind and wave conditions here are absolutely ideal for surfing, especially on the rugged North West coast at Caleta de Famara. There are plenty of surf schools to choose from too – and all of them promise to have you up and riding within the day.

Life´s A Beach
Despite its volcanic heritage Lanzarote´s beaches are nearly all of the more conventional golden sand variety – as opposed to the black grainy beaches that are a common feature on most of the other Canary Islands. And there are also loads to explore here too – as the island is home to over 100 superb stretches of sand. Which is the best beach on the island? Most regular visitors and locals agree that it´s hard to beat the coves and bays of Papagayo, located in the south of the island close to the resort of Playa Blanca (=www.lanzaroteguidebook.com/destination/playa-blanca). There are six separate beaches here, all within a few minutes' walk of each other and all enjoying amazing views across to the neighbouring island of Fuerteventura.
About the author : This is a guest piece by Nick Ball, editor of Lanzarote Guidebook.