Last summer we got invited to check out an awesome new music festival in San Diego - KAABOO. Since then it's been at the top of our list for 2017 and the wait is almost over! The 2017 KAABOO lineup looks even better, with bands including Jimmy Buffett, Aerosmith, Jack Johnson, Fall Out Boy, Lenny Kravitz and so many more that I can't event list them all here. Plus, this is not just a "music festival" - they've got celebrity chefs, comedians, artists and even spa treatments.
KAABOO 2017 will be held Friday Sept, 16 through Sept, 18. Tickets KAABOO Passes range from $279 to $799 depending on what level of seating and you can also buy one-day tickets for as low as $119. For more information on this year's lineup, make sure to head over to their website and check things out. Can't wait to see you there!
Here's our experience from last year when we were hosted by my FAVORITE tequila brand - Don Julio and had the chance to hang out in their VIP trailer sipping cocktails.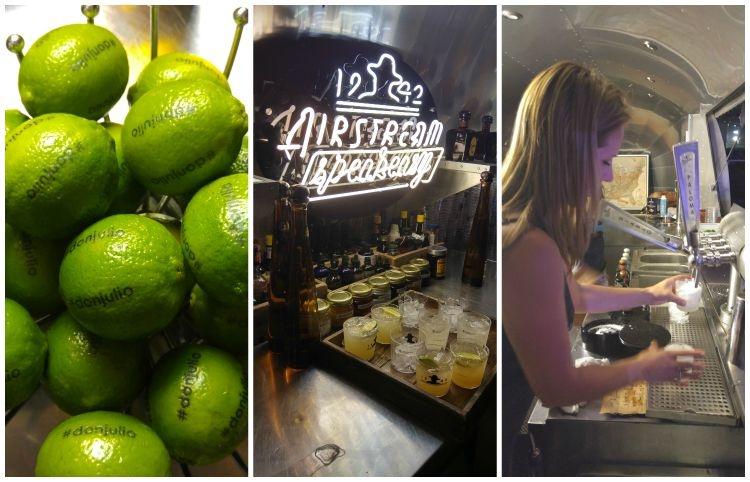 While hanging out in the trailer I learned that while this is clearly a mass production operation with plans to serve up to 100,000 cocktails this weekend, it is still a craft operation.
It would be REALLY easy to cheat and simply use processed lime juice, the team actually hand pressed the limes and put a lot of extra effort into making each cocktail keg as high quality as the Don Julio tequila found in it.
Heck, even the limes featured their hashtag!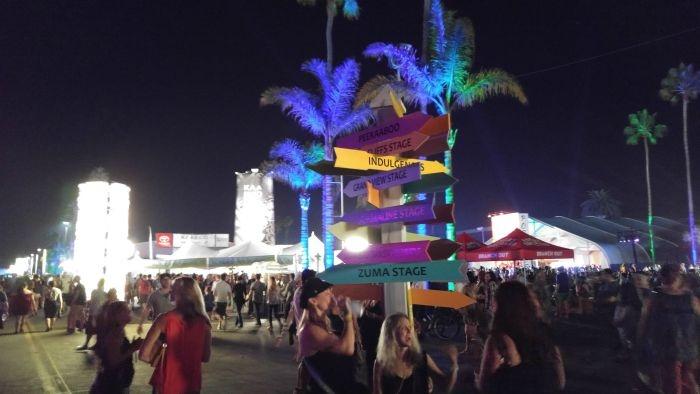 KAABOO bills itself as being everything a typical music festival is not and I found the experience to be very refreshing. While it was certainly hot and sweaty it was also more laid back and fun with plenty of space for the crowds to explore different venues. Additionally, while music is certainly the dominant activity here, they also highlight other artistic endeavors including: craft food and drinks, visual art, culinary artists (chefs), and even comedians like Lewis Black and Joe McHale.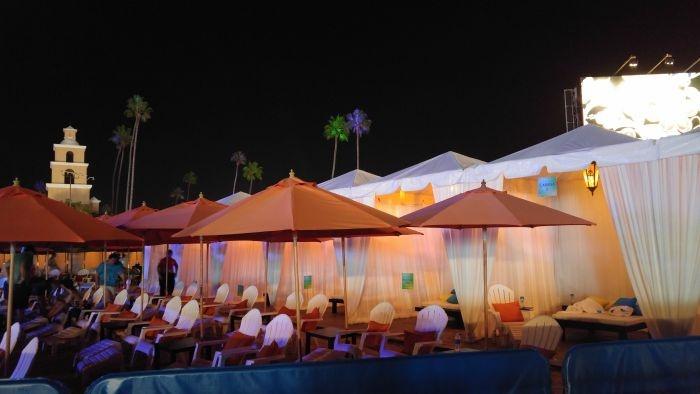 With tickets starting at $125 for a one day pass and going up to $2,499 for a a "Hang 10" VIP pass there's an experience for everyone's budget.
Plus, if you are wanting the ultimate luxury you can even charter a private cabana and avoid all the crowds entirely.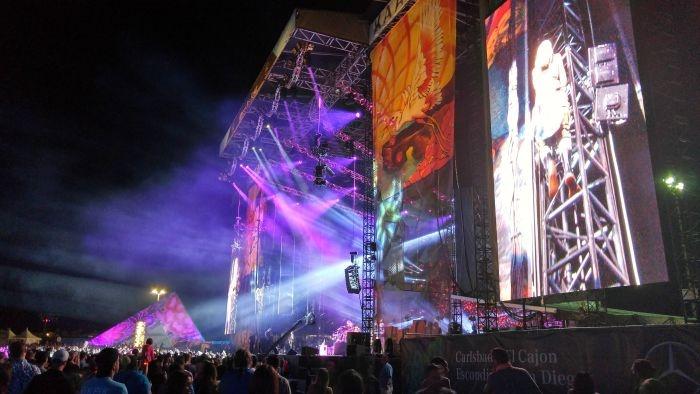 Last night's performance of No Doubt was phenomenal!
For a woman in her 40's, Gwen Stefani is as hot and rockin' as ever. At one point during the performance of "Just a Girl", she even decided to climb up the scaffolding on stage. Other times throughout the performance she invited superfans up on stage including a woman who had her name tattooed on her arm.
It's always refreshing to see a band that may have been out of the spotlight for a while return with a vengeance. It would have been easy to just call things in for this tour and then cash the checks. That's certainly not what they are doing though and while this was the last stop on their current tour I can't wait to see them again soon!
Tonight we're heading back to see Zac Brown Band ... I can't wait!