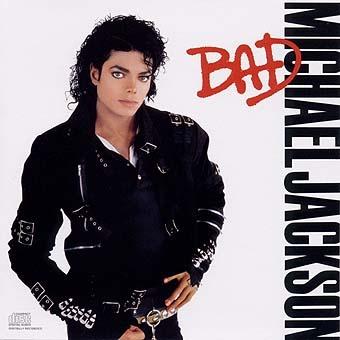 As most of you already know, Michael Jackson passed away yesterday, June 25, 2009. As someone who grew up in the 80's this man had a huge impact on me, as he did millions of others around the world. So I wanted to share a collection of potential pilgrimage destinations around the country that you can visit to celebrate and remember this great artist, the Elvis of our generation.
The following Michael Jackson related locations don't have to be visited in any particular order and don't need to be visited this weekend, but are "must visit" locations for any true Michael Jackson fan.
If you have any additions please contact me and I'll add it to the article.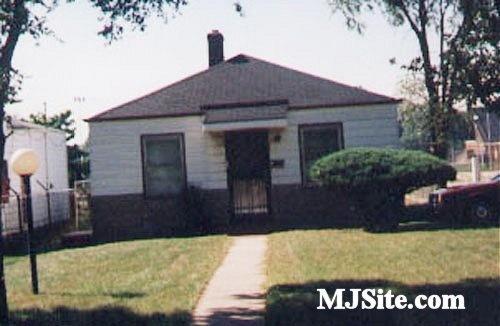 The first stop has got to be Gary Indiana where Michael Jackson grew up. His boyhood home is located at 2300 Jackson St. 23rd & Jackson St. in Gary Indiana, this modest house became a memorial site yesterday and will likely be turned into something more touristy in the near future. This is definitly a spot where any true Michael Jackson fan should visit.
Next, we'll head off to the Motown Museum in Detroit to celebrate the record company that gave the Jackson's their start.
While in the upper midwest, don't forget the Rock and Roll Hall of Fame in Cleveland where the Jackson 5 were inducted in 1997 and Michael was inducted as a solo artist in 2001.
The Hall is preparing a variety of tributes, including a special guitar in the lobby and inviting fans to bring flowers and personal mementos. A variety of other events are planned through this weekend. If you are reading this after June, 2009, please call the Rock and Roll Hall of Fame first to see what's going on at that time. In general, the Rock and Roll Hall of Fame has one of the largest collections of Michael Jackson and Jackson 5 memoriabelia so it should be a great place to visit any time.
The Jackson family home is located at 4641 Havenhurst Ave., Encino, California. Again, this is a location that has turned into a pilgrimage location over the past couple days. There isn't much to see except the outside of the home and currently the police have blocked off the street to give the Jackson family a bit more privacy.
The Royal Plaza Hotel at Lake Buena Vista Florida at one time had a special Michael Jackson Suite as this was his home-away-from-home during the 1980s. However, the suite is no longer there but it still qualifies as a place to visit for the true Michael Jackson fan.
While there, Disney World itself is a Jackson place too!
Now, lets jump over across the pond and stop in London's famous Madam Tussaud's Wax Museum where among other very lifelike wax statues, they are preparing to unveil a new Michael Jackson wax image in - what was supposed to be a celebration of his planned London concert series.
Michael Jackson Music Video Locations:
There are many Michael Jackson music video locations around the country, though like most movie and tv related items, many are concentrated in Southern California.
The Union Hotel and Victoria Mansion in Los Alamos California was the setting for part of Jackson and Paul McCartney "Say Say Say" music video, ask for Room 12.
Vasquez Rocks in Santa Clarita is where John Landis shot part of Michael's "Black or White" video.
The Thriller video was shot at the Rialto in South Pasadena.
Neverland Ranch:
Even though there isn't much to see since the rides have mostly been sold or dismantled, the Neverland Ranch is located at: 5225 Figueroa Mountain Rd, Los Olivos, CA 93441 and for any true fan this is a place worth visiting - just to say that you were there.
In his passing, it is possible that this might turn into the next "Graceland" but those plans aren't public at this point, but we can dream.
However, if you visit Beech Bend Amusement Park in Bowling Green Kentucky you'll be able to ride the Sea Dragon from Neverland Ranch. The company bought it at auction, brought it half way across the country and repainted it so it looks just like new. This is probably your only chance to sit where Michael sat, so head on over and check it out!
If you have any additional places where Jackson fans should visit, please contact me and I'll add it to this article.
I would like to offer a special thanks to a variety of individuals who helped me put this together, including: Harry Medved, author of the book, Hollywood Escapes, Jim Abbott at the Orlando Sentinel, Leslie Jacobs of www.LessMess.com, Melanie Lentz-Janney of Doverwood Communications, Marissa Butler from the Bowling Green Convention and Visitors Bureau, and others.