If you are anything like me, the taste of Mike's Hard Lemonade has become a summertime staple, but as we get into the winter Mike is often replaced by heartier malt beverages. The folks at Mike's want to change that with their Winter Grab Bag and the new flavor this year is Mike's Hard Chocolate Cherry. Sceptical that this would make a delicious beverage?
So was I at first but since I had the opportunity I gladly accepted the chance to review it and the other two flavors included in the pack this year: Winter Blackberry and Cranberry Lemonade.
Upon ariving home last week, I was treated to this box awaiting me on my front porch - #WINNING!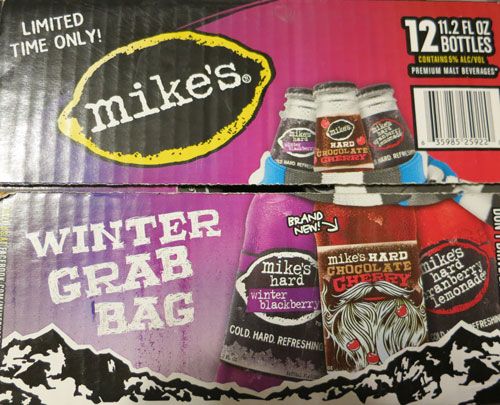 How does Mike's Hard Chocolate Cherry Taste?
Surprisingly, Mike's Hard Chocolate Cherry was absolutely delicious and something completely unique that I will add to my beverage list during this season's Thanksgiving and Christmas parties.
The taste can be best summed up by saying that it tastes like drinking a tootsie roll with a bite of cherry at the end. This excited me because other malt beverages with chocolate flavors tend to be overly sweet or overly bitter. While this was certainly sweet, the bite of the cherry at the end cut through the sweet flavor and prevented this from being "candy".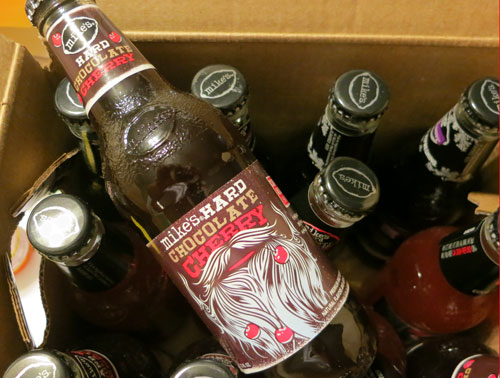 Other flavors in the pack included Mike's Hard Cranberry Lemonade, which is available year round and was also quite tasty - but maybe since it wasn't "new" to me it didn't stand out like the Chocolate Cherry did.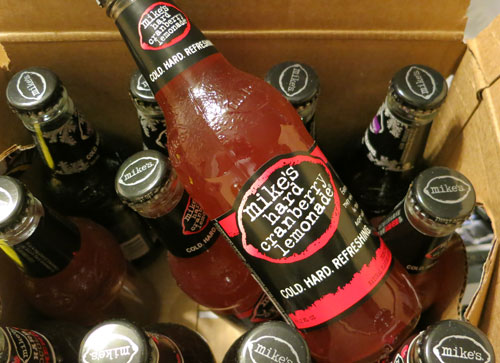 Next up was Winter Blackberry, which is a seasonal flavor that I liked quite a bit. Flavor wise though, both the cranberry and the blackberry were exactly what you would expect from Mikes and both would be suitable for enjoying around a fire-pit in the back yard or watching football games this fall when you want something a little heartier and less "summer" than Mike's Hard Lemonade.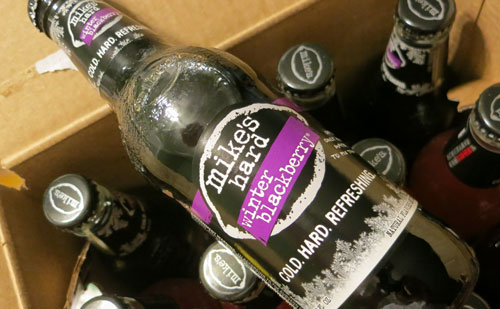 Thank you to the folks at Mike's who followed along as I live tweeted my initial thoughts!
@mantripping The men (and nonphotographed women) of Mike's salute (cheers) you. Thx for tweeting your thoughts! twitter.com/mhl/status/259…

— mike's hard lemonade (@mhl) October 20, 2012
The three flavors combined make up for a great Winter Grab Bag collection from Mike's, but personally my favorite was the Hard Chocolate Cherry!
Mike's Winter Grab Bag and Hard Chocolate Cherry are available now at your favorite beverage retailers. When you pick it up and give it a try, let us know what you think!