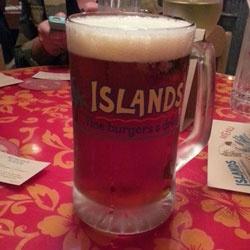 There is certainly no shortage of bars offering happy hour specials but we recently were invited to check out Islands's NFL Happy Hour in La Jolla / San Diego. In addition to happy hour classics like wings and fries we were treated to a wide selection of Hawaiian themed treats that matched the restaurant's theme.
For those of you who haven't visited an Islands restaurant, it is a surf / Hawaiian themed burger joint that 50 locations in California, Arizona, Nevada, and Hawaii.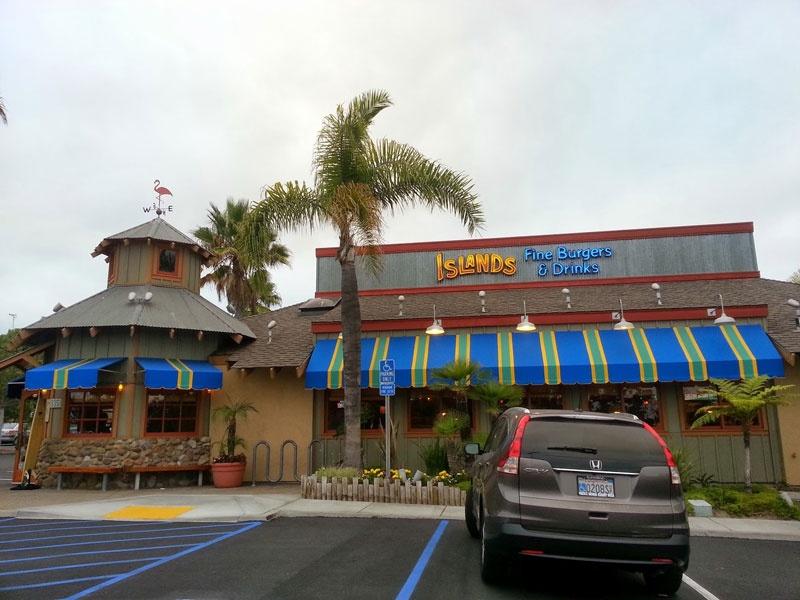 As you approach the front door of Islands restaurant, the Hawaiian surf theme becomes even more evident - as does the NFL Happy Hour theme.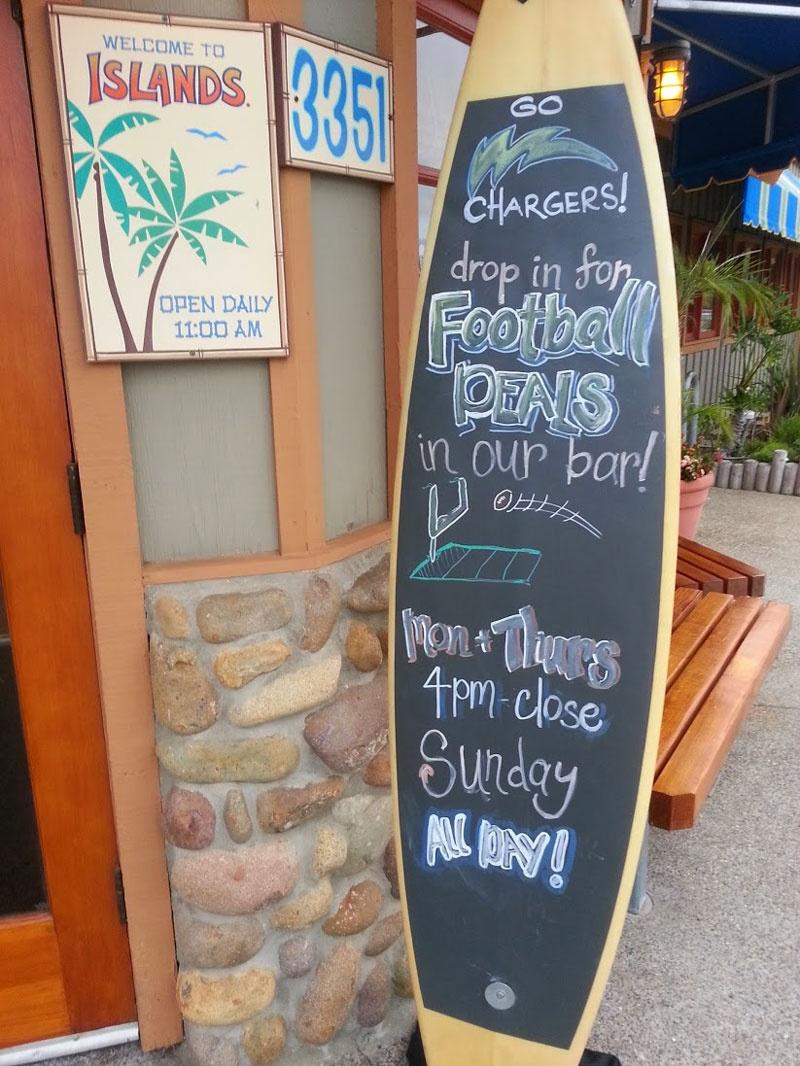 First off, my friend Brad and I decided to grab a beer ...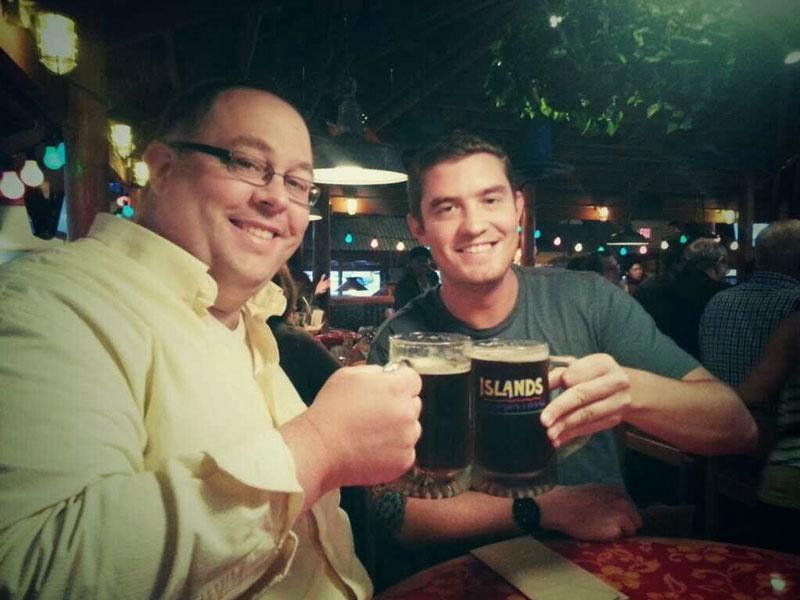 Then we set out to try some food.
First up was their cheese fries, which did not disapoint but that is fairly standard fair for a bar ...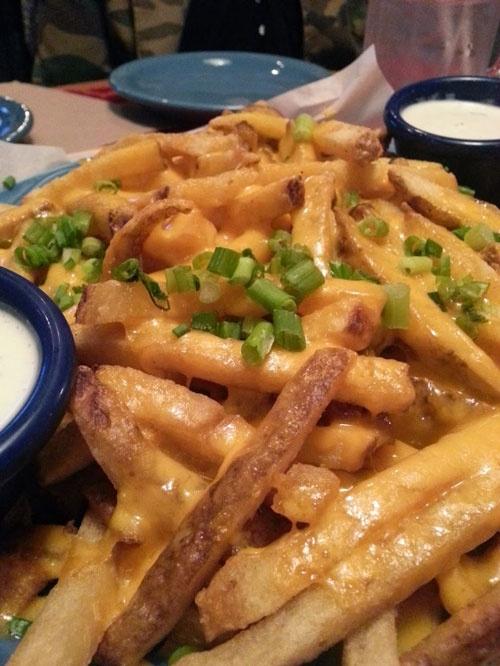 So then we set out for the islands with this Tuna Poke that was also delicious.
If you are unfamiliar with a Tuna Poke, it is chunks of raw tuna, marinated with sea salt and soy sauce along with sesame seeds, topped with avocado.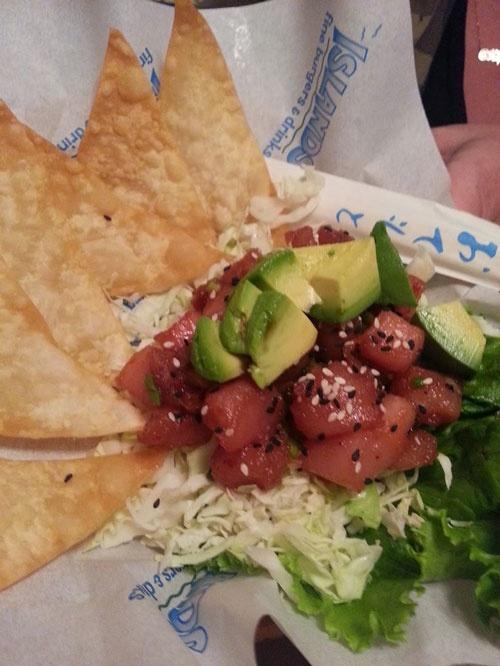 Next up is the Hawaiian sliders that normally come in fours, but it was so appetizing that someone stole one before I had a chance to take the picture!
Their Hawaiian sliders come with Teriyaki and Pineapple and were also delicious.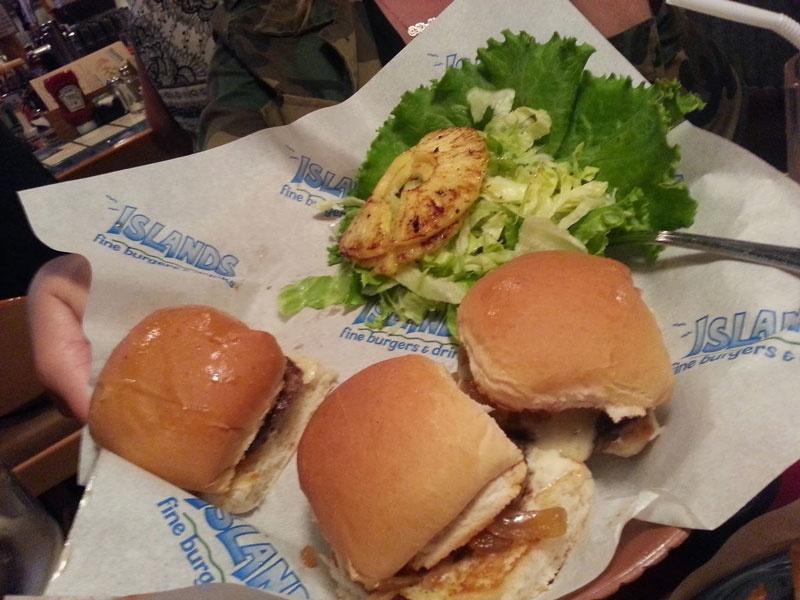 In addition to various beers that one would expect at a bar, they also have a variety of Tiki drinks as well as cocktails like this one ...
The Makahana Maggie features Islands' own pineapple-infused tequila, Grand Marnier, lemon and lime juice, fresh crushed pineapple and agave nectar with a cinnamon sugar rim.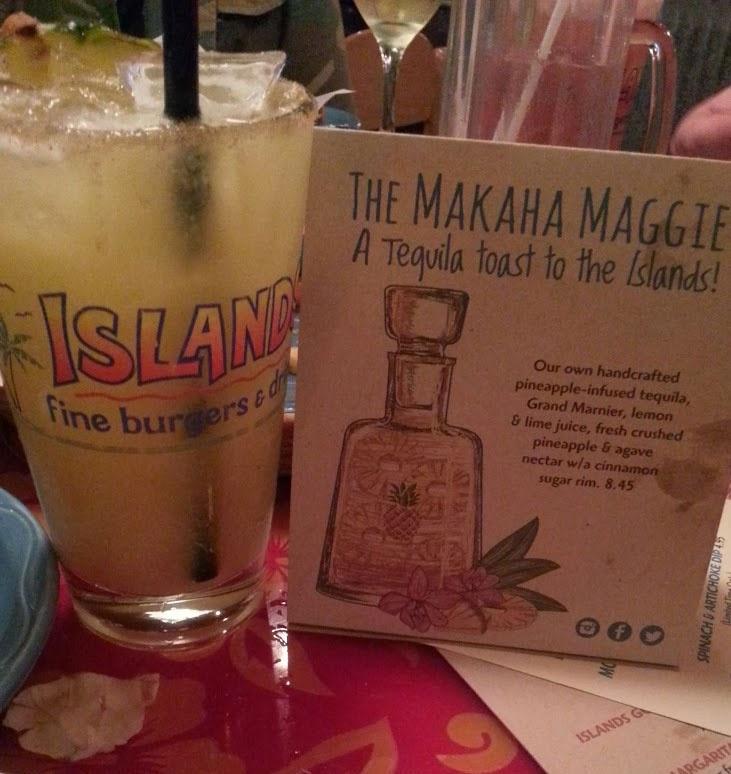 While we didn't sample them on this trip, I can vouch that they also have delicious burgers and fries that are good any time of the week - not just during football games!