It's ironic sometimes - I love my dog, Niki Belle, and I love food too but for some reason it never really passed my mind to try and give her something new. When she was a puppy we gave her the dry dog food the vet recommended and 10 years later never changed (aside from moving her from puppy formula to senior formula a few years back). When I had the chance to try this #OneSmartDifference campaign from #CollectiveBias, I jumped at the opportunity to change things up without any risk since if she didn't like it I didn't waste my money trying something new.
What I did discover though is that she LOVES Purina ONE Smartblend: Vibrant Maturity 7+ Senior Formula and frankly from a human perspective it looks a lot more appetizing with a mix of different kernels compared to the brown chunks that she had previously. How do I know she loved it? Well after filming I left her in the kitchen ... a few min later she jumped in my lap and let go a very satisfied burp! For a dog that is normally very dainty and "grazes" all day that is a pretty strong sign that she was happy!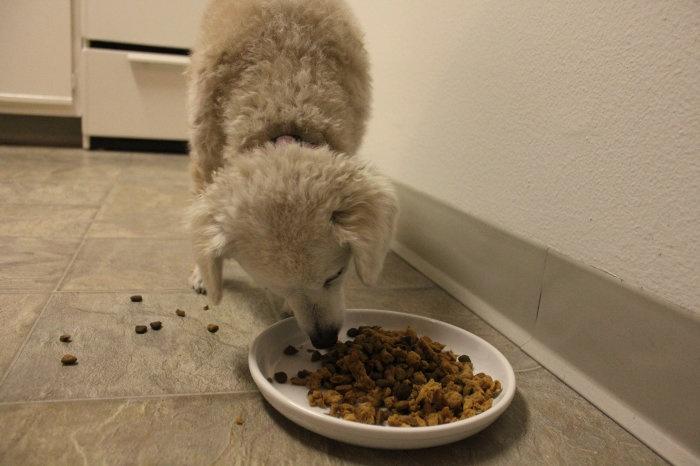 What changes will you see during the 28-Day Challenge?
They say though that it takes 28 days to see a difference in any life change, so we'll be watching her for the next month to see how things go as well. Purina ONE is also asking me to help encourage you guys to take the challenge as well. Here's what they say we should see ...
Day 1+: Taste: When your dog loves the taste of his food, it can make all the difference
Day 7+: Energy: An optimal blend of ingredients provides the energy your dog needs
Day 14+: Digestibility: Highly digestible food helps more nutrients go to work inside your dog
Day 21+: Skin & Coat: Balanced nutrition supports a beautiful coat and healthy skin
Day 21+: Bright Eyes: Your dog's eyes are a window to his health
Day 28+: Dental Healthy: Great nutrition and crunchy kibble support strong teeth and healthy gums
What differences are most important to you and your "man's best friend?"
Dog food is something I really never paid much attention to, but after taking a look at a couple options out there and then reading the ingredients on this Smartblend formula I was pretty impressed. Purina ONE features real poultry, meat, or fish as the #1 ingredient, features omega 6 to help give your dog a radiant coat and healthy skin as well a containing an antioxidant blend to support the immune system and glucosamine to help maintain healthy joints.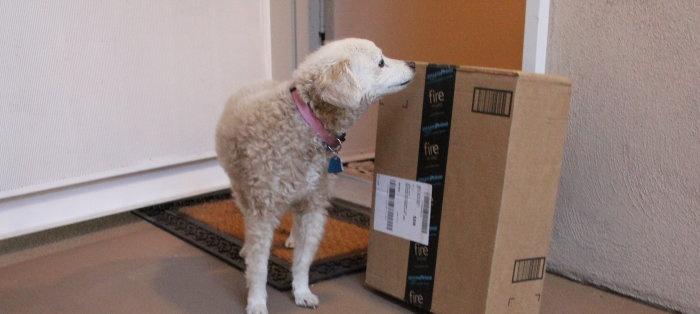 I use Amazon.com for almost everything from electronics to books, but I never considered using it for dog food. What I found out though is that it works great. With my Amazon Prime subscription, the Purina ONE Smartblend was delivered in just a couple days and Niki was excited to investigate what was inside the brown paper box :)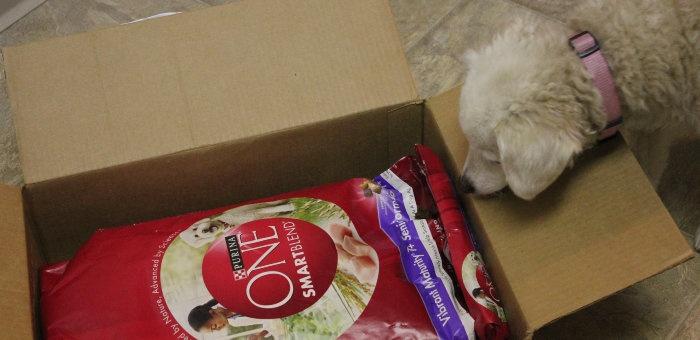 Are you willing to make a change? Try it and see what happens ... your dog may love you even more than it does already!