Alaska is on the bucket list for many people and I was privileged to join Norwegian Cruise Lines earlier this summer on a cruise to Alaska aboard NCL Jewel. This year, Norwegian upped the game by bringing their newest ship, Norwegian Bliss to the market and next year they are bringing it's sister ship Joy here as well. That means that this market once reserved for smaller, older ships will now have two of the biggest, and most feature packed ships cruising it together. While we'd return for a cruise aboard pretty much any ship - having go karts, laser tag, craft beer bars, and tons of other features on the ship can only make things that much better!
I enjoy sailing with all sorts of ships, but I really admire the zeal that Norwegian Cruise Lines has for being bold and innovative. This is especially true for how they are set on dominating the Alaska cruise market. Not only did they bring their newest ship NCL Bliss to Alaska in 2018 but now they are bringing it's sister ship, NCL Joy there in Spring and Summer 2019. That is a HUGE change for this market and an exciting time for anyone who's ever dreamed about visiting Alaska but were afraid that they might not like being on a cruise. While I personally enjoy all aspects of cruise life ... including simply relaxing on my balcony, for those of you seeking non-stop-excitement then you will be out of your mind with these two great options!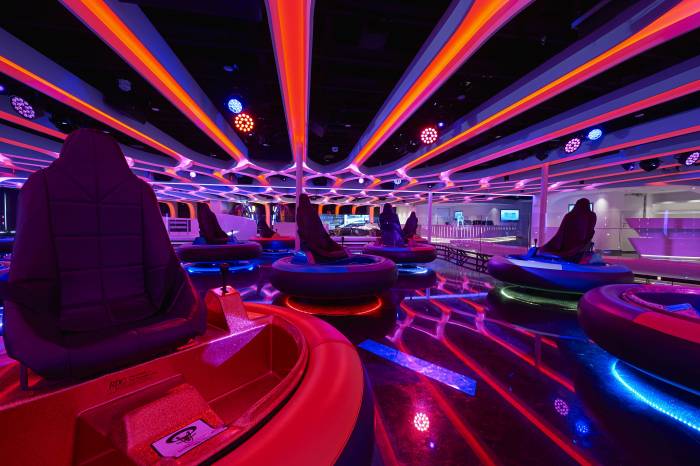 Norwegian Joy will feature bumper cars in the Galaxy Pavilion.
Norwegian Joy launched in March 2017, as a ship for the Asia Pacific market and it was the first to have a go kart track. Later this year though, it will receive a $50 million refurbishment and move to Alaska with Mexican Riviera and Panama Canal itineraries in the winter of 2019 and 2020. While there are certainly unannounced new features, we're excited for the new Galaxy Pavilion gaming center with racing simulators, interactive video walls, and virtual reality games. Plus, virtually all of our other favorite features from Bliss will be there too including the phenomenal Horizons Lounge and Observation Lounge, Laser Tag, Go Karts,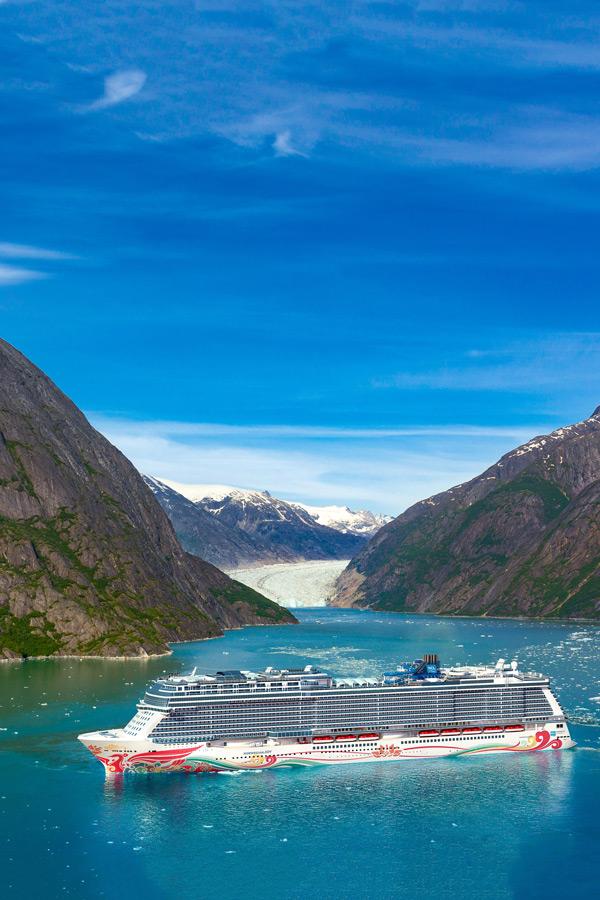 These two sister ships will sail from Seattle and offer the same 7-night Alaska cruise itineraries as NCL Bliss. This will include port stops at Juneau, Ketchikan, Skagway, Holkham Bay, and Icy Strait Point as well as Victoria, British Columbia.
More Photos of Norwegian Joy:
While Norwegian Joy is an almost identical sister ship to the amazing NCL Bliss, there are some awesome new features like the Galaxy Pavillion.
{lightgallery type=local path=images/stories/ncl-joy-alaska/ncl-joy-photos/ previewWidth=160}Norwegian Joy Cruise Ship Coming to Alaska Photo Gallery{/lightgallery}