I love to drink bourbon, the sweet brown spirit that tastes so good in a rocks glass or mixed together with other ingredients to form a delicious old fashioned, a whiskey sour, or a mint julep. But bourbon also works great with cooking and baking too and luckily I am not alone in my love for exploring the application of bourbon with preparing food, so I did a quick roundup of some of my favorite recipes that include bourbon in them!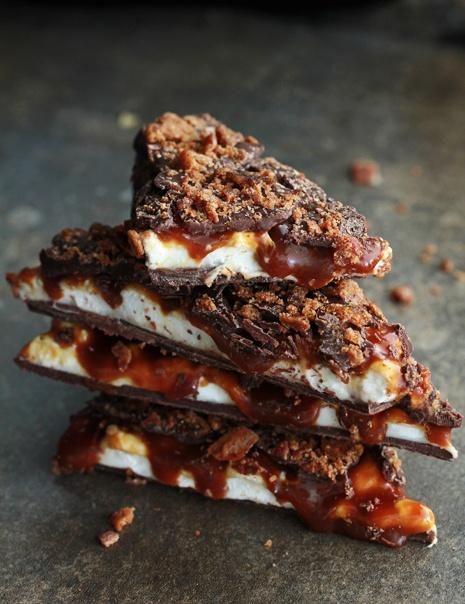 The first is my all time favorite recipe featuring bourbon! It is a recipe for Whiskey, Caramel, Marshmallow, and Bacon Bark from Endless Simmer.
I actually discovered this on Pinterest and have made it several times since then. Unfortunately I am not as clever of a cook as they are but the nice thing about this recipe is that even if you have some extra crystals in the caramel or you make the chocolate too thick or the bourbon infused marshmallows are too runny ... don't worry! It always tastes great!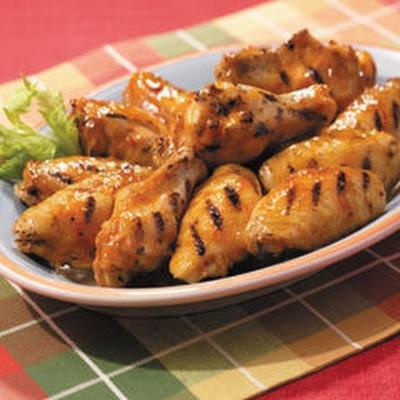 While deserts are great, Bourbon is a fantastic ingredient to use when creating the ultimate glaze for pretty much any protein you can imagine. In this case, we LOVE this recipe for Maple-bourbon Glazed Chicken Wings from Yummly.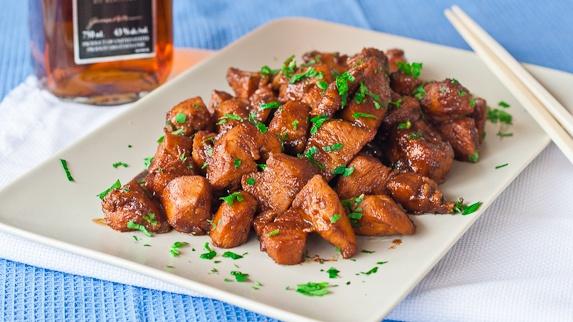 As we continue our tour of mixing bourbon and proteins you can't miss the iconic Bourbon Chicken with this recipe I found on Yummly.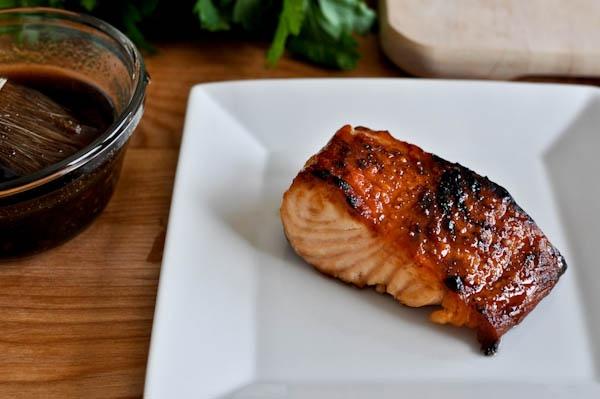 This recipe for Bourbon Glazed Salmon that I found on Yummly and hammers home the point that bourbon makes a remarkably find ingredient to put on just about any kind of grilled protein!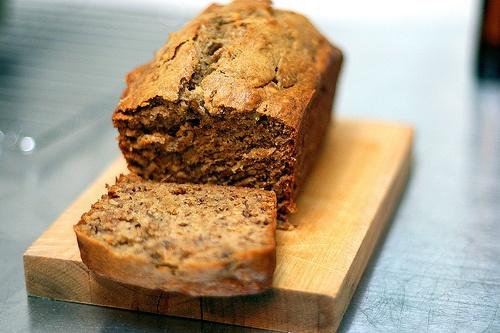 Let's end this roundup with some delicious Bourbon Banana Bread from Smitten Kitchen.
NOTE: image credits are from the linked-to website below the image. If you are the owner and would like me to remove the image and link, please let me know and we will remove it immediately.