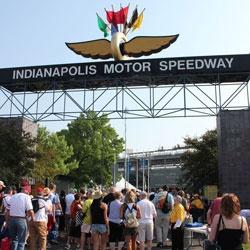 This isn't quite a "Fathers and Sons" trip, but last year I was invited to join my Father-In-Law and his friend on their annual trip to the mecca of motor-sports, the Indianapolis 500. While I am for the most part a NASCAR fan I have become attached to the spirit of auto racing in general, so I had a fantastic time.
Additionally, I am proud to say that I survived a flea-bag motel so bad that even the roaches didn't stay there, a thunderstorm that started while we were sitting atop a metal bleacher, and the hundreds of thousands of people who descend upon the Indianapolis Motor Speedway each year.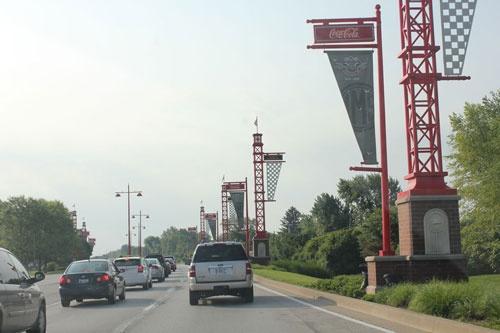 As soon as you get off the interstate, it is clear that you have arrived at something special. The town itself is even called Speedway Indiana! Traffic is certainly a pain in the butt, so if you visit you should expect to be sitting in traffic worse than that found in a major city during rush hour.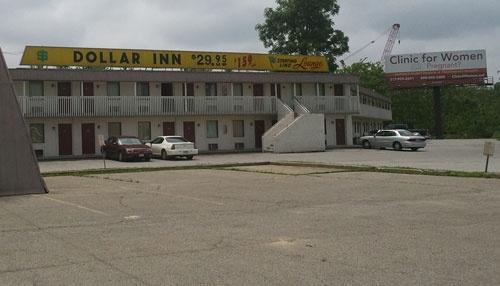 Ah, the Dollar Inn - this place really isn't that bad, but it is certainly a sketchy place that I wouldn't be caught dead in normally but it is awesome since it is walking distance to the track and right off the highway too.
I would strongly recommend bringing bug and bed bug spray though, but last year I didn't have any problem.
BTW despite the advertised $29.95 price, expect to pay significantly more than that during Race Week.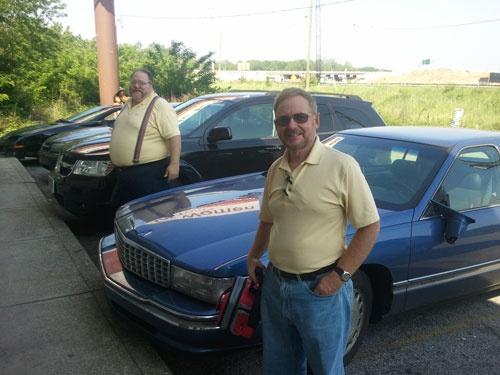 This is my Father-In-Law Jim (back) and friend Mike (front). Somehow we all ended up wearing the same thing that day, though it was never planned or intended.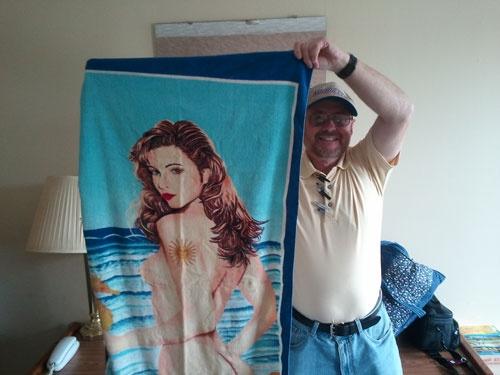 Mike breaks out the "nudie towel" - the mancation has begun!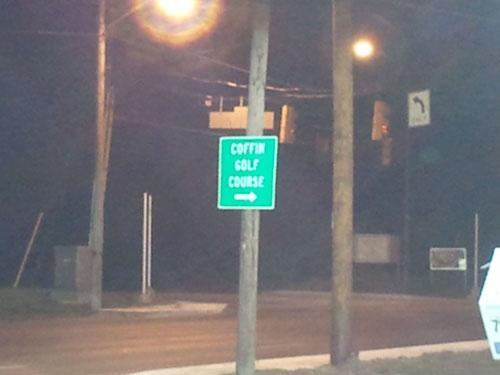 That night while wandering around on the way back from the Anderson Speedway "Little Indy" I came across this mysterious sign in a neighborhood that we got lost in. Sadly I was scared to stop the car even at a red light here, but it certainly begs for some investigation in the future. After all, we need to know what on earth is Coffin Golf???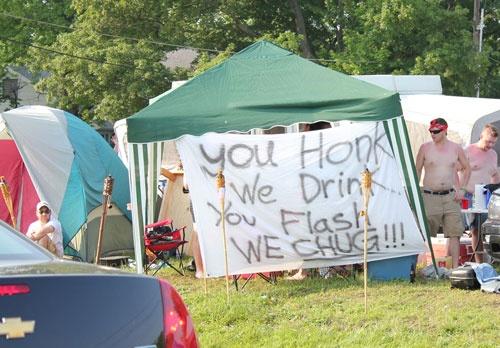 All along the road from our hotel to the Speedway are tailgaters and campers. This is certainly the way to go if you want to experience the full "spirit" of the race and may have been better when I was younger - but today I sort of like my shitty mattress and indoor plumbing at the Dollar Inn!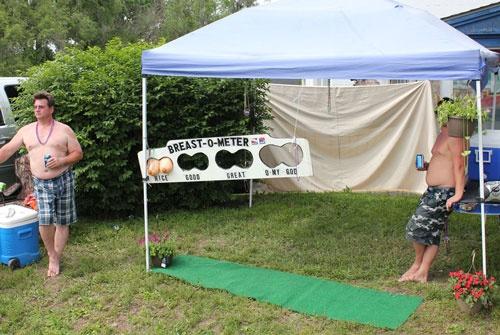 Ah - the age old "Breast-O-Meter" - I wonder how many ladies stepped up for this one?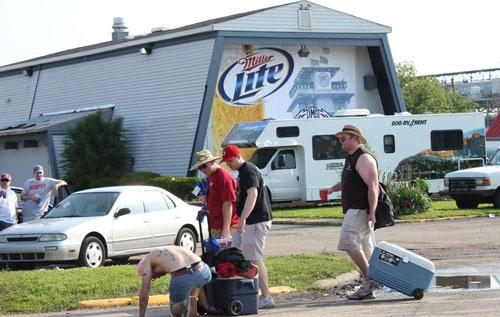 This was actually after the race. While I don't endorse strip clubs on this site, there is a strip club right next to the track (the building in back) that I am told serves very cold beer.
These guys look like they had a bit too much fun at Indie - though this was not the only guy I saw praying to the street this weekend!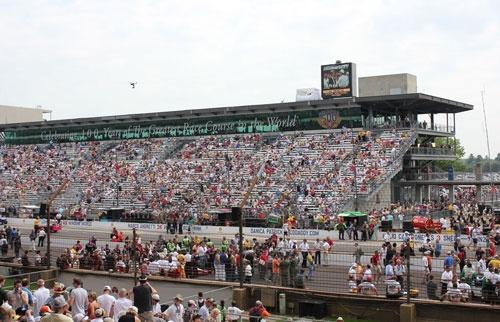 Inside the track, the first thing you notice is that the place is HUGE and it is unlike any NASCAR oval that you might have visited previously.
Indy is a giant square with stands on both sides of the track in parts. Unfortunately this means that you won't be able to see most of the race, but the finish line where we were sitting was a fantastic place I thought.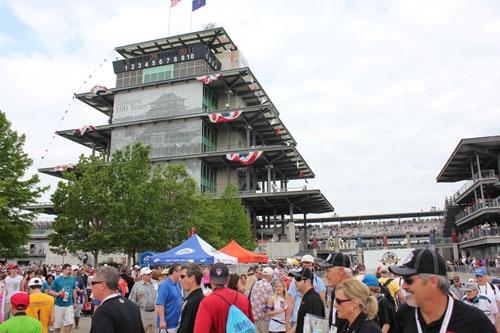 The classic Indianapolis Speedway Pagoda!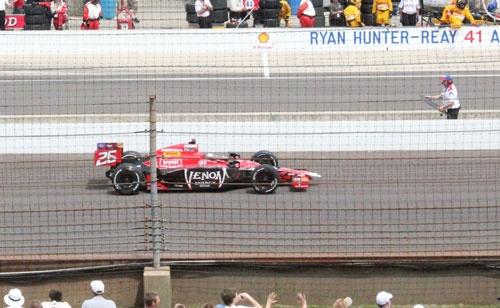 Oh yeah, and there was an auto race here too!