This is a sponsored post written by me on behalf of Straight Talk Wireless. All opinions are 100% mine.
Mobile phone plans can be expensive, but it doesn't have to be that way. Even with the big boys promoting how they are slashing their prices, I haven't seen a deal with as much value as what Walmart is offering through their Straight Talk Wireless program and it's a great way to help you recover from the overspending you probably did this year with buying gifts for friends and family.
Straight Talk Wireless plans are really simple - it's $45 per month for unlimited talk, text, and wireless data (limited to 3GB of high-speed data, the most of any plan for it's price). There is also a $60 per month plan that includes unlimited calling to up to 15 unique international phone numbers per month as well as 400 minutes to cellular phones in Mexico. After you've picked your plan, it's time to select your own phone or select a phone from their list and away you go.
For years we have been offered deals by cell phone companies that sound good but result in simply confusing the customers with deals like "free phone" when in fact you end up simplaying paying for it by expensive monthly plans. Instead, Straight Talk Wireless is straight up and tells you how much the phone is to purchase and that way they can offer you extremely good prices on the monthly plans.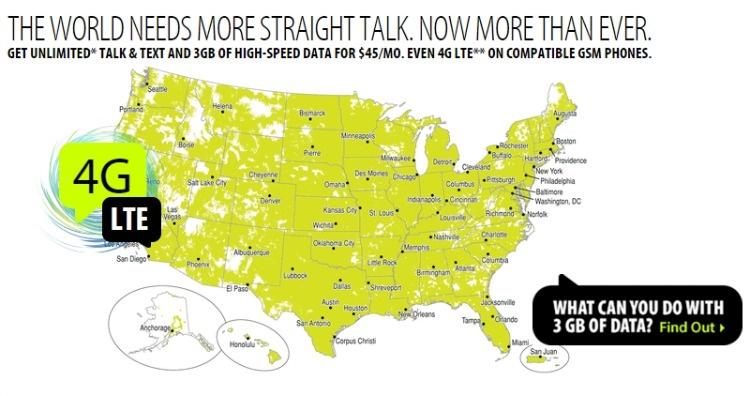 We've all been there - after spending 2 years with "one of the big boys", we are left thinking "what's next" and afraid to leave and get locked in for another 24 months. However, that's where Straight Talk Wireless really shines since they use the same networks but there is no contract ... just that $45 plan I mentioned above!
If you are concerned about the phones or prices of the devices, don't be. In my market (San Diego), I found a reconditioned ZTE Whirl Android smartphone for only $19.99, though I could also get a Samsung Galaxy S IV for $499.99 or a iPhone 6 Plus for $750.00. This gives you a huge spectrum to chose from when it comes to getting the device that best fits your lifestyle. Plus, you could also bring your existing device from AT&T or T-Mobile.
Because of how simple these plans are, it makes Straight Talk Wireless ideal for first time phone buyers in your family *cough* kids as well as for grandparents and relatives that may otherwise be afraid to use their phones because of the fear of overages.
While there is currently free shipping available to buy a new phone for the Straight Talk plan, this makes it a great opportunity for you to upgrade yourself and give you an early Christmas present as you hand your still good phone to someone special in your life!