Having opened in 1993, Luxor is one of the icons of the Las Vegas strip and kicked off a decades long building boom of new mega resorts. While the strip offers a lot of unique opportunities - this is you only shot to sleep in a pyramid! While considerably smaller than the "Great Pyramid" of Giza (230 meters per side vs 183 meters), Kufu's designers didn't think to add a 120,000 sq ft casino, Carrot Top, Criss Angel Believe or "Fantsy" topless revue, so we're willing to accept that it's a bit smaller.
Luxor opened in 1993 at the far south end of the strip, directly adjacent to McCarran International Airport. Since that time, the hotel has gone through a series of different renovations and expansions bringing the total number of rooms to more than 4,400 including the two towers external to the pyramid.
My first visit to Luxor was in the late 90's when I stayed inside the pyramid, complete with slanted external walls that you can't help but bump your head into. This time however, I got a great deal on a towers room.
Upon entering the room I was pleasantly surprised. The room was modern and comfortable.
Like Aria / Belagio / Monte Carlo further down the strip, Luxur is connected to Mandalay Bay and Excalibur via tram and it's an easy walk to Delano as well. This opens you up to a wide variety of dining, bars, and entertainment options.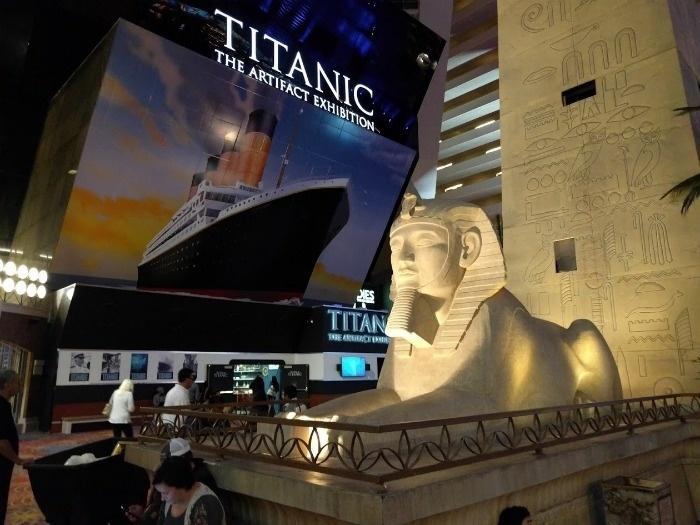 Beyond the iconic look of the pyramid, one of the other awesome elements of this resort is the "Luxor Sky Beam" - the strongest beam of light in the world. It features 39 7,000 watt xenon lamps costing $1,200 and a collection of mirrors to focus the light into a beam that is visible up to 275 miles away. That would make it visible to aircraft at cruising altitude over Los Angeles! Unfortunately, since 2008 the beam is currently only operated at half power as a cost and energy savings measure.