Pinehurst is one of the single best destinations in all of North America for a guys-only getaway. Founded in 1895, the course has played host to many historic events in its nearly 120 years of existence.
Three separate hotels and a bevy of villas and condos await visitors, who have immediate and access to eight top-notch golf courses. The entire area takes up a little over four square miles.
A foursome can tee it up on a different course each day for an entire week if they so choose (assuming they play two courses one of the days!). Immaculate courses that were individually created by a list of the country's best golf course designers are within a stone's throw of one another, making Pinehurst Golf Resort a true golfers paradise.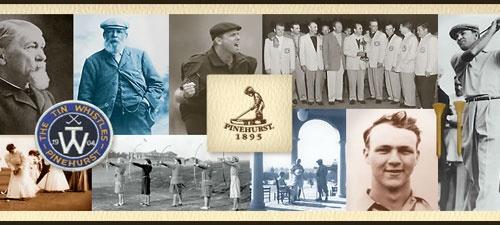 Pinehurst Course #2 was designed and built by David Ross in 1907 and recently underwent a massive restoration process that returned the course to its original form. Course #2 has served as the site of more single golf championships than any other course in America. If you return in 2014, it will also become the first to serve as host to the U.S. Open and U.S. Women's Open Championships in consecutive weeks!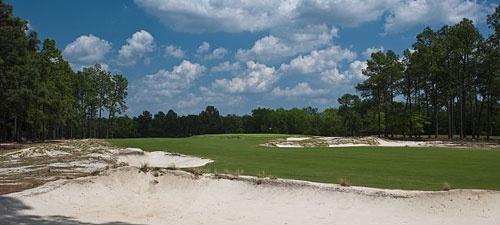 During restoration, Pinehurst focused on increasing fairway widths, removing "rough" and returning it to natural areas featuring sand, wire grass, pine straw and native grasses. Additionally, the fairways are now firmer and faster - increasing the roll off the tee, while penalizing shots that bounce in the sand, and rough or natural areas. Additionally, several of the bunkers have been restored, eliminated, or reshaped, based on course photography from the 1940's.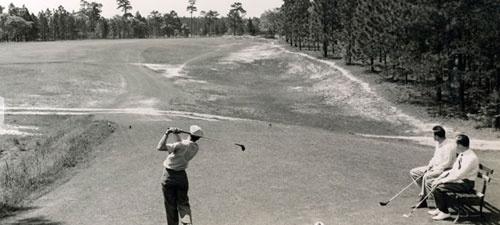 Pinehurst Course #8 was designed by modern legend Tom Fazio and opened in 1996 in celebration of Pinehurst's 100th birthday. Many recreational golfers remember the late Payne Stewart, who sank a mammoth putt to win the 1999 U.S. Open at Pinehurst. The champion is honored by way of a detailed bronze statue along the resort's walk of fame.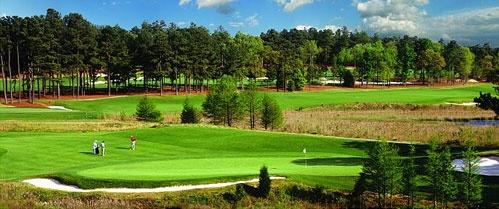 A slew of available golf vacation packages combine accommodations, dining and rounds of golf, which makes booking a group excursion very simple. Pinehurst is about 50 miles southwest of Raleigh, but there is little reason to leave the comfortable and quaint region with a population of about 13,000.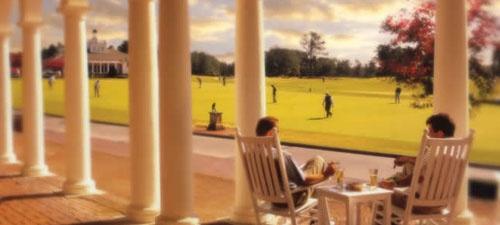 A bevy of fine dining and hundreds of hotel rooms are tucked into the Pinehurst area. A spa and fitness center blends traditional architecture with the benefits of modern fitness and healing, offering services that draw tourists and locals. The Darling House Pub and Grill sits between the Pinehurst Resort and the collection of golf courses, offering up delicious home-style meals and serving up cocktails into the wee hours.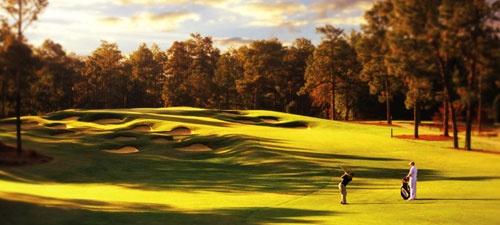 North Carolina is home to dozens of top-notch golf courses and accompanying golf resorts, but none of them can hold a candle to Pinehurst. Spending a weekend at Pinehurst is an amazing experience. Spending a week will likely make you entertain the idea of buying a golf villa and moving the family out to join you.