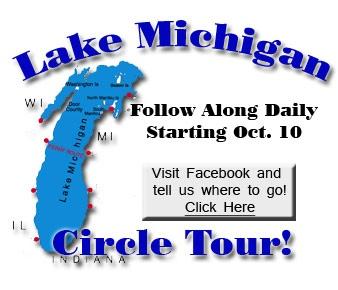 We are getting ready for the Lake Michigan Road Trip.
This time, we will be doing a combined trip, between Chick Vacations and Man Tripping - yes, this means it isn't technically a mancation, but our Man Tripping writer, Nick has told me he is prepared to assert his man card and make sure that we bring you the best that coastal Michigan, Wisconsin, Illinois, and Indiana have to offer!
Help us Plan our Itinerary:
Right now our road trip includes:
Oct. 10: Start in Chicago
Oct. 11: Driving to Milwaukee and Sheboygan - staying in Door County, WI
Oct. 12: Driving north and east through the UP (Upper Peninsula) - staying in Escanaba, MI
Oct. 13: Exploring the UP - staying in Mackinaw, MI
Oct. 14: Drive south and through Northern Michigan towns including Traverse City - staying in Leland, MI (Fish Town)
Oct. 15: Staying in Saugatuck, MI
Oct. 16: Return to Chicago
Sponsors are welcome for the following categories:
Food / Snacks, Gas (cash or gas cards), Lodging, Gadgets, Transportation, and Admission to Attractions.
We will be blogging daily, tweeting constantly, updating Facebook, and uploading video to our YouTube channel througout the trip.
Help us plan our itinerary by leaving a comment below, tweet us, share it on our facebook page, or email us: [email protected]