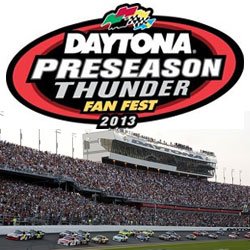 To some guys the start of a new year means the high speed thrills of NASCAR. Sprint Cup fans all have their favorite race, to some it's The Daytona 500 others may like The Brickyard, but it all starts in Florida.
About a month prior to the big race in Daytona Preseason Thunder happens at the Daytona International Speedway from January 10-12.
What is Daytona Thunder?
This is a three day event that is packed with lots of fan friendly events by all of NASCAR's biggest stars. The purpose of Preseason Thunder is to test out the cars. In theory this is no big deal, however starting in 2013 the Sprint Cup cars will be dramatically different.
All of the vehicles will have a new look; the cars will be slightly smaller, have less horse power and less downforce. What does this mean for the fans? In theory it should allow the cars to stay on the track with greater ease, we'll see what happens when the racing starts.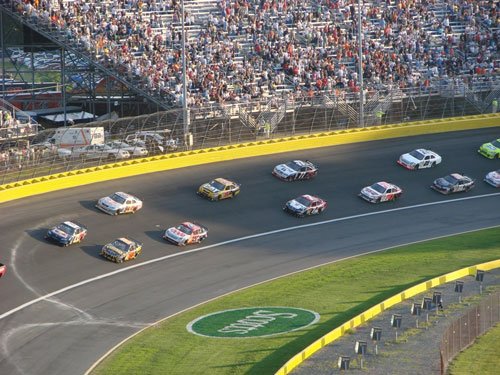 Preseason Thunder at Daytona International Speedway is 21 hours if testing, literally. Through January 10-12 there is something major happening at the speedway from 8:00 AM until 9:00 PM. In addition to watching your favorite racer try out their new car you can be part of a Q & A with them, interact on social media or get their autograph. Some of the autograph sessions for drivers have already filled up, so if you're interested reserve your spot ASAP.
Just because NASCAR will be working doesn't' mean that the opportunity to experience the speedway isn't an option. The VIP Experience Tour will still be happening from 11-3:30, the Daytona International Speedway Tours from 10-5:00, in addition to The Richard Petty Driving Experience from 5:30-9PM.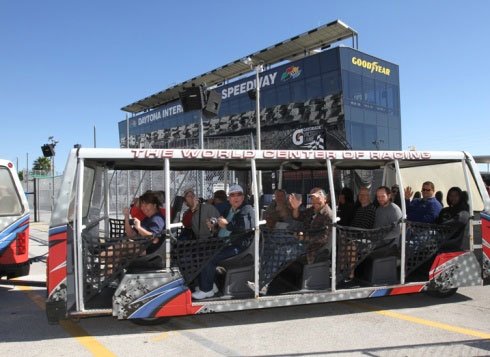 To make things economical for your mantripping dollars camping inside turns 3 & 4 are free for all three days with purchase of your tickets to Preseason Thunder. The weather in Daytona at night is nice in early January-and camping inside a major racetrack is something that you will never forget.
Eats
A great local place to enjoy some seafood and beer on tap is Daytona Ale House. It's close to the speedway, they've got about 30 beers on tap, 20 more in bottles and have daily surf or turf specials.
Local Escapes
If you need to do something for a couple hours that doesn't involve racing check out Jackie Robinson Ballpark or DeLand Naval Air Station.
Because Preseason Thunder happens in January, there won't be anything baseball games going on at Jackie Robinson Ballpark. You can take part in the Jackie Robinson Ballpark & Museum Tour though.
The DeLand Naval Air Station Museum is filled with military artifacts, vintage airplanes and historic photos from WWI, WWII and Korea. It's a 30 minute drive from the speedway but is a nice detour if you need a break from the fast cars to honor our nation's heroes.