Washington DC and Northern Virginia have lots of great stuff for the perfect guys weekend or mancation including great professional sports teams, history, amazing bars, celebrities, great restaurants, and there's great shopping as well. Unfortunately, as with any major city hotels can be super expensive and while chic and cool, that can cut into your budget for doing other stuff. On a recent trip to explore DC, we decided to stay in Arlington, Virginia - just across the river from the district in the Residence Inn Courthouse where we found it to be an awesome place to stay with a group of guys.

While not located in the district, the Residence Inn Arlington Courthouse is located a couple minute walk from the Courthouse Metro Station and from there you are only a few stops from being able to explore the Smithsonian Museums along the mall, the White House, and you can also take it directly to Nationals Park or the Verizon Center for basketball, hockey, and concerts.
The other advantage of being here is that unlike the $40 / day you will pay for parking downtown, this hotel only charges $14 / day and that means you have the flexibility to explore sites in Northern Virginia as well, including the NRA Museum in Fairfax or drive through downtown hotspots like Dupont Circle or Adams Morgan (though if you are planning to go drinking, we encourage you to take a taxi).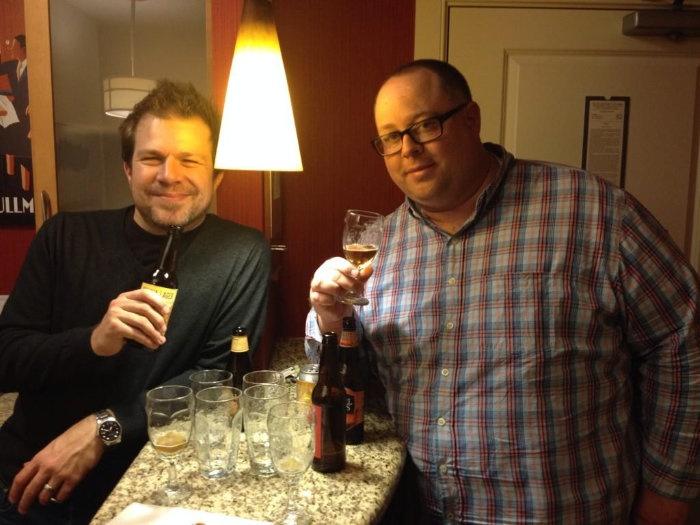 Of course, if you don't feel like going out, the Wilson Boulevard corridor is still hopping and offers a variety of restaurants including some of my absolute favorites - Delhi Dhaba (great casual Indian), Hard Times Cafe (grab a 32 oz beer and a plate of 5-way chili!), and Cafe Asia (hip bar / pan-Asian restaurant). There's plenty more within a couple minute walking distance including IOTA Club & Cafe for great live music almost every night of the week and of course the Clarendon Ballroom as well.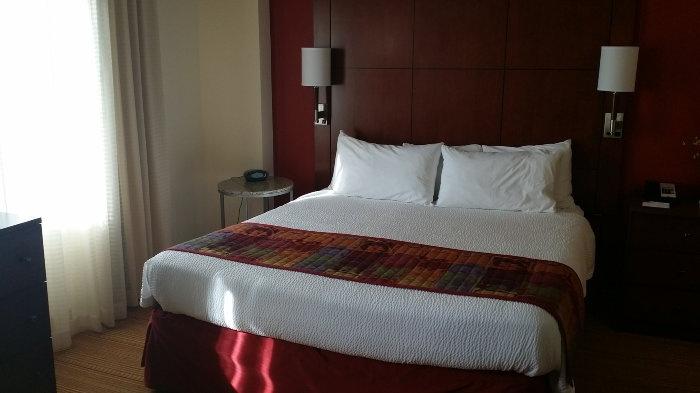 Room Suites:
The room itself is where things get awesome. For those of you who have stayed in a Residence Inn before, it is fairly standard for the chain. However, for those of you who haven't stayed here, there are a variety of rooms but all of them are suites with a kitchen including full size fridge, stove, microwave, and sink. This makes it perfect for sharing drinks before you go out on the town, or if you are trying to save money this means you could even make dinner in the room.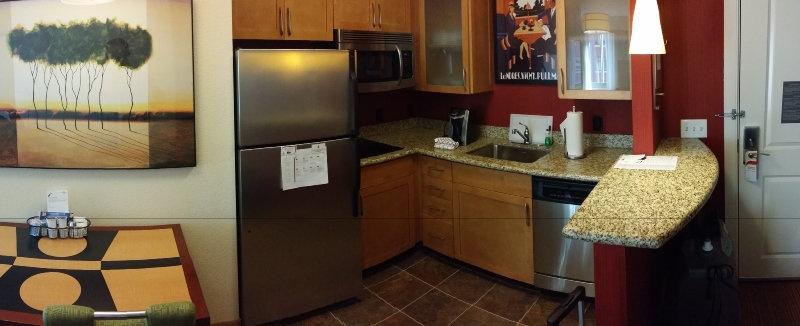 There are two room styles and both include a king bed and a king-sizes sleeper bed that pulls out of the couch. The difference between the rooms is that one is a studio and the other is a 1-bedroom suite that has a door on it for extra privacy.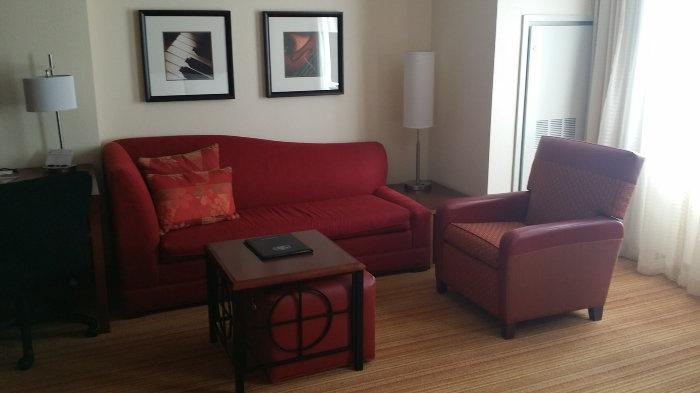 There is also plenty of space on the floor if you want to have more than just a couple guys in the room.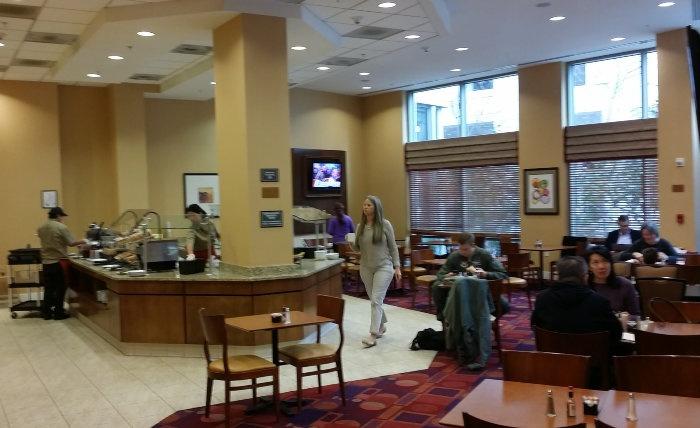 Breakfast and Snacks:
The other big advantage here is that each morning there is a full breakfast buffet and Monday-Thursday there is a Manager's Reception featuring snacks and beer / wine. Plus, each night we were welcomed with warm chocolate chip cookies.
Overall, the hotel was very clean and well maintained with courteous staff who welcomed us when we walked through the door each night and I'd stay here again.
When you add everything up, the Residence Inn Arlington - Courthouse makes a lot of sense to consider for your next Washington DC guys weekend or mancation. Ranging from $119-$199, the price is as great as the location.
We received a media rate discount during our stay.