If you are like me, you have probably been locked in to the same shaver brand or shaving method since you were in High School. I was a Norelco man because, well, that's what I first started using. A few weeks ago, I lost my power supply and my razor went dead, so I decided to grow beard. My wife, co-workers, and friends quickly let me know that it was not a good idea, so I knew I had to go out and shop for a new electric razor. That's when I decided to reach out to our friends at Remington to see if they could help.
The guys at Remington were nice enough to send me their R5130 electric shaver.
Featuring 360° Pivot & Flex technology, this precision rotary shaver has three floating heads and a freely pivoting 360° neck for a close, more comfortable shave. Plus, it's completely washable for quick and easy daily cleaning. This cord/cordless rechargeable men's rotary shaver makes a perfect gift for Father's Day, birthdays and Holidays!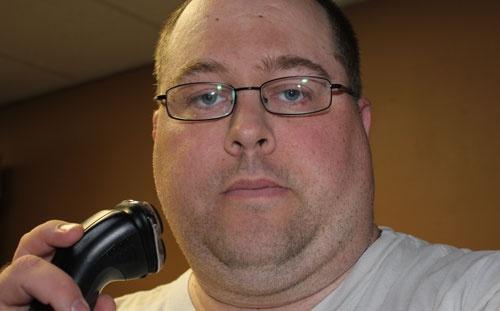 Remington R5130 Shaver Features:
3 floating heads; adjust to your face for a more comfortable shave.
360° Pivot & Flex technology; pivots and flexes freely for greater comfort and a closer shave.
Titanium coated blades; for longer-lasting, durable performance.
Cord/Cordless; for greater convenience.
Washable; for quick and easy cleaning.
Quick charge (5 min); for a single shave. (90 min for full charge)
Pop-up trimmer; for precise detailing.
Battery fuel gauge; displays the amount of battery life remaining.
Ergonomic design.
Cleaning brush.
2 year limited warranty.
Now, I have to admit that on-paper the R5 is certainly a very capable razor, but how would it work in practice?
After opening the box, I have to say that I felt almost disappointed and wanted my old razor back. There is absolutely a difference between a $200+ razor and one with a MSRP of $59. The R5 has a fairly plastic feeling, but I quickly got over that when I started to use it!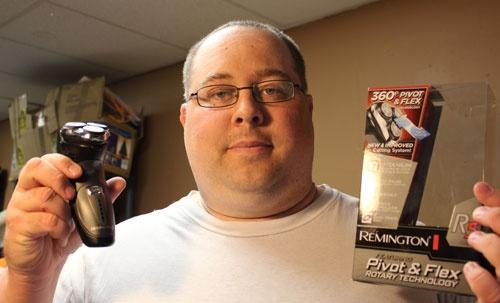 Think of it this way, what is the purpose of a razor? To cut facial hair well, or just "feel good" in the hand? Plus, without a doubt a more expensive Remington would likely feel even better in the hand.
Happily, I can say that after more than a month of using the R5, I am a VERY happy customer and would recommend that my friends consider Remington next time they are shopping for a new razor. Plus, even if you have a nice shaver already, this is PERFECT to keep in the golf bag, carry-on bag, etc. to take with you on trips so you don't have to worry about losing your main one.
For me though, this is my primary shaver and I am very happy with it!
It's available on Amazon and for more information about this and other Remington Rotary Shavers, please visit their website.
Remington R5130 Video Review: