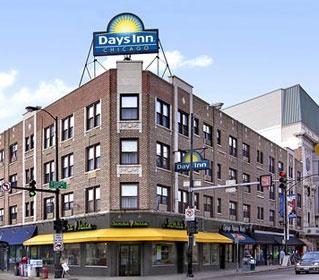 What would you say if I told you that I found the ultimate mancation hotel in Chicago - and it was a Days Inn. Wait, what? Did I just recommend that you consider staying at a Days Inn, rather than a swanky downtown hotel like the Trump?
Yes, yes I did. This hotel has a rock and roll heritage, gangsters stayed here in the roaring 20's, it is walking distance to Wrigley Field, there are tons of bars and music halls nearby, and they even have a spa for men right next door!
Located in Lincoln Park, the Days Inn Chicago doesn't just call itself the Rock and Roll Days Inn - it has truly earned that name. Rockers including Ace Frehley, Beck, Sheryl Crow, The Flaming Lips, The Goo Goo Dolls, Beck, and The Red Hot Chili Peppers have all stayed here. Kurt Cobain and Courtney Love even claim to have conceived daughter Frances Bean at the hotel.
The reason for the hotel's surprising rock and roll heritage is its close proximity to iconic Chicago music venues including: the Metro, the Vic, and the Riviera.
Today, the hotel is a nice hotel that offers very fair rates - $100-$120 in the summer and substantially less than that during the colder months.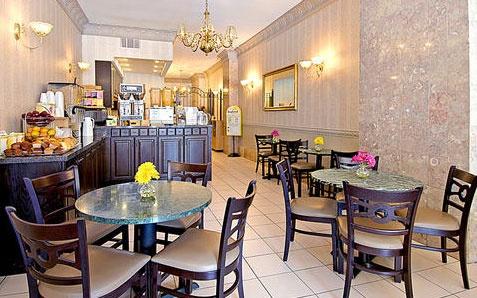 As an urban hotel, the rooms that we toured varied substantially from "just big enough" to "roomy" If you are planning a trip to Chicago and are on a budget, make sure you ask for one of the executive rooms and specifically for one with space for people to sleep on the floor. Overall though, despite the age of the building itself, each of the rooms we saw was fully modern, very clean, and recently updated with duvets instead of comforters. Some rooms had flat panel TV's while others just had large CRT TV's.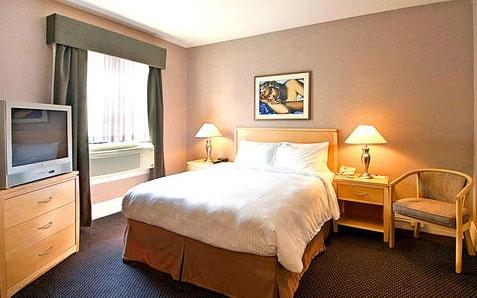 We look forward to returning to the Days Inn Chicago at some point to explore the surrounding area.