Once again, the the San Diego Bacon and Barrels Festival was one of the best food and drink festivals in San Diego.
The thing I love about this festival is that it has a GREAT balance of food (bacon-based!) along with not just beer, but beer, wine, and craft spirits from all over the West Coast. Plus there is great music and fun people to enjoy it with!
Some of my favorite this year included ...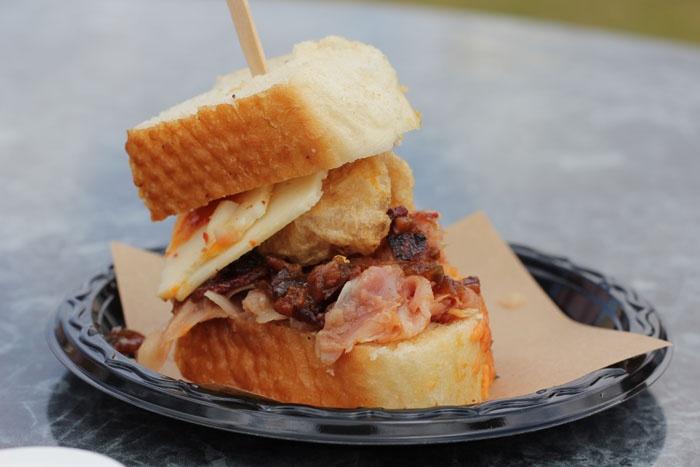 Bacon, ham, and crispy pork skin sandwich from Rubicon Deli!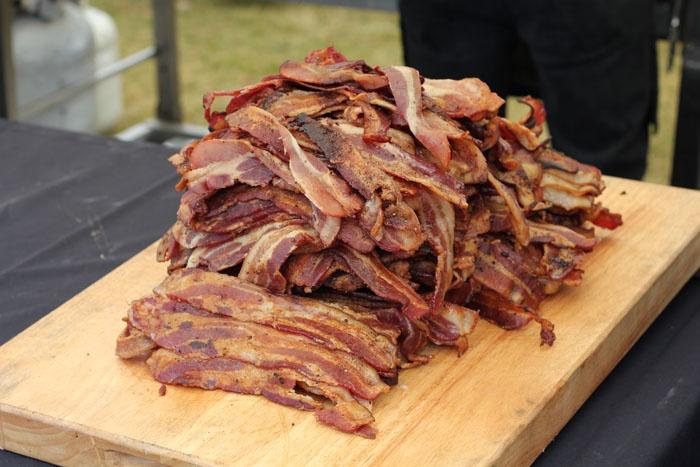 This mountain of bacon was getting ready to top off some delicious bacon patty burgers from Slater's 50/50!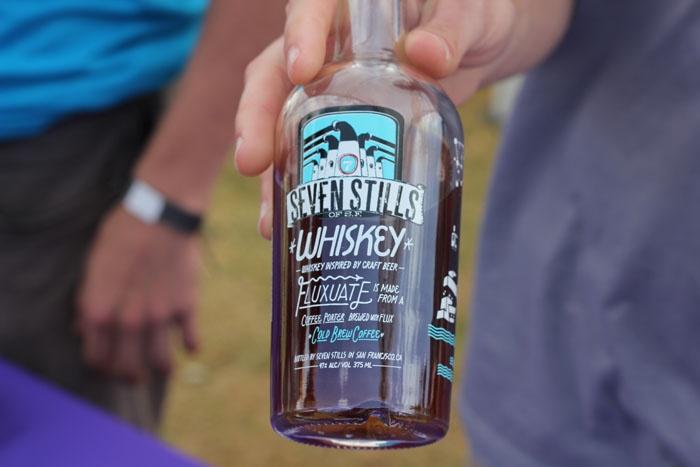 Seven Stills distillery in San Francisco is making whiskey from a variety of different craft beers and it's really good stuff!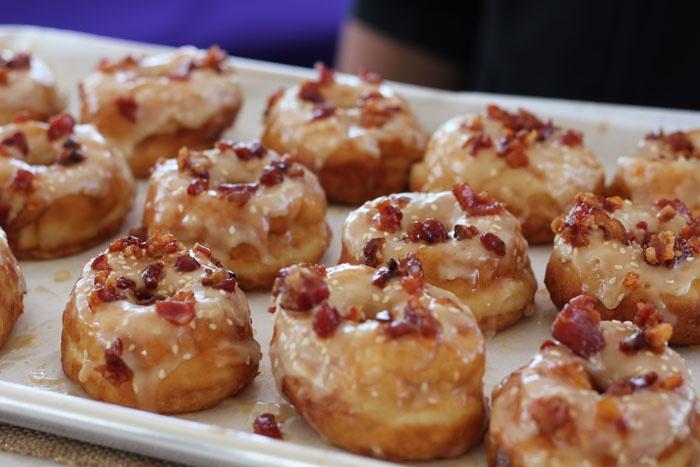 Finally, Nomad Donuts was serving up some incredible bacon maple donuts in the VIP tent!
There was tons more, so take a look at the photo gallery below and let us know what your favorites are. We hope to see you next year or later this year at Bacon and Barrels in Slovang, July 17-19!