It's been a brutal winter for most of the country - lucky for me though, I happen to live in Southern California where 72 and sunny is a way of life and our "bad days" are those 5 times a year where it might rain. That makes a beautiful lemon orchard just north of Los Angeles the perfect location to kick off a national tour to promote Shock Top's newest flavor - Lemon Shandy, drawing its zest from real California lemon peels.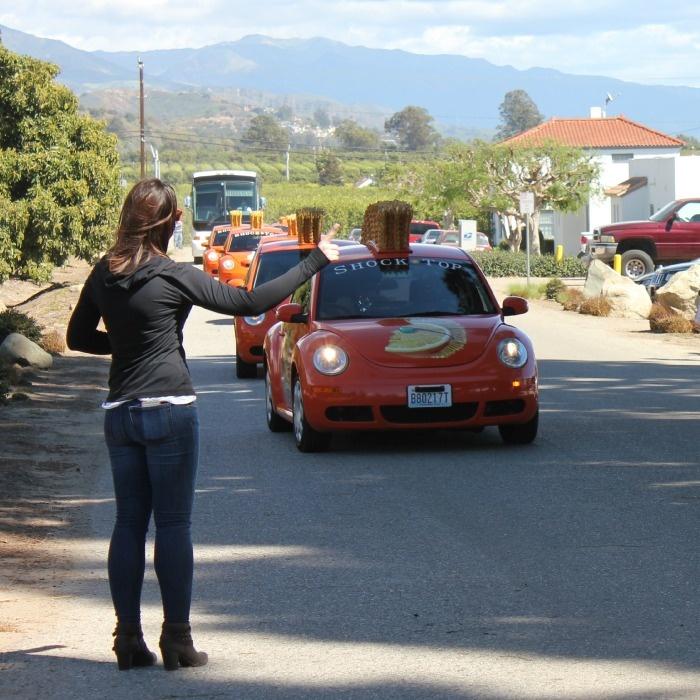 Honestly, this was one of the coolest events I've been to in a LONG time. Shock Top really nailed it to the wall with bringing the attendees through a journey that explained the what and why you should be excited to be part of it.
This started with a "VIP Bus" for members of the media that departed from Los Angeles escorted by a fleet of 8 custom "Shock Top Bugs" (complete with beer taps and Shock Top mohawks on top!).
I wasn't on the bus because I drove up seperately but I can only imagine the looks that this entourage must have generated as it wound it's way through the streets of Los Angeles and then up the 101, finally ending up in one of the most beautiful areas of the country - the Limoneira Orchards in Santa Paula.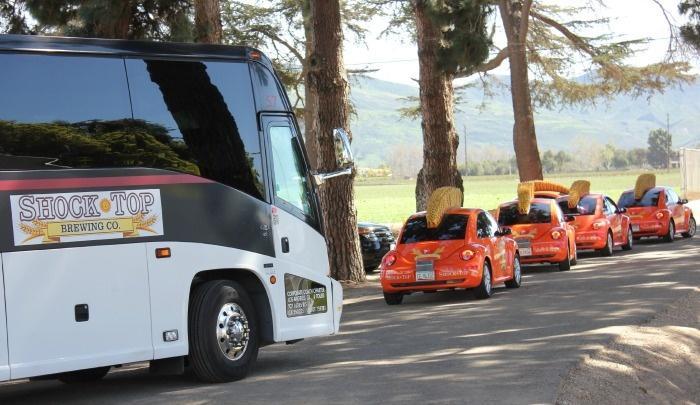 Don't worry though, you'll get more chances to see these awesome cars. The whole point of this event is to kick off their national tour - with the next stop to be Boston later this week and then other stops after that. Make sure to follow @ShockTop on Twitter using #72andShockTop to get the latest info from the tour.
Once they arrive in Boston, Shock Top will be turning to social media to inspire them on where they should visit next.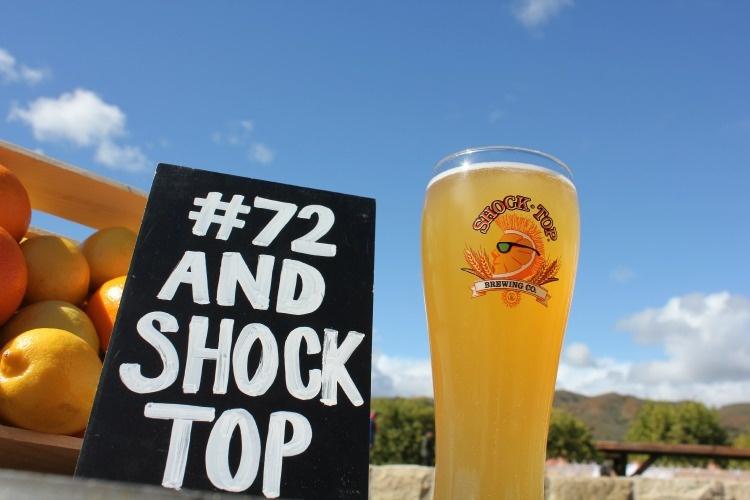 With the guests here, it was time to kick off the fun and that means cracking open a cold one under the ridiculously beautiful California skies.
For those of you who don't follow our weather - this was supposed to be one of the 5 "bad days" we get each year. Lucky for us, the "power of Shock Top" somehow managed to keep the clouds and rain away - though you can see the clouds building up in the background. Luckily the weather was perfect for my drive back to San Diego - until, less than 20 min from home I open my mouth and say, "Wow we got really lucky today!"
Seconds later the sky opens up and I get a free car wash ... oh well :)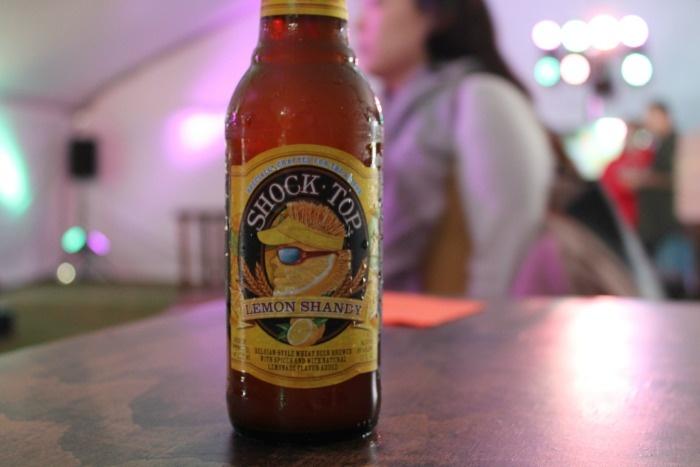 Back to the event, ... it's time to grab a bottle of California Sunshine and meet some new friends!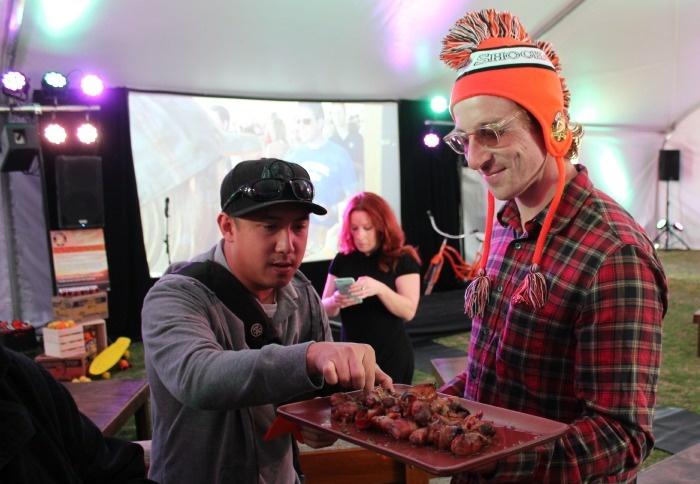 Inside we find a tent with a stage and two bars pouring Lemon Shandy and Belgian White as well as fantastic appetizers (bacon wrapped dates above were fantastic!) to get us in the mood.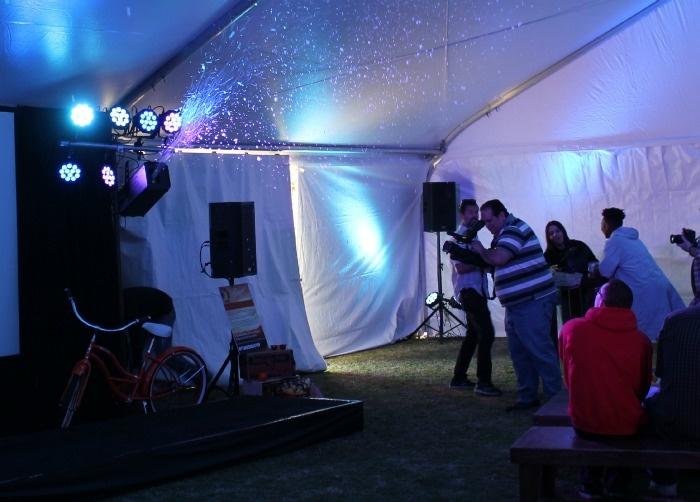 Then it starts to snow and our beautiful 72 and Sunny er #72and ShockTop turns into a cold New England day.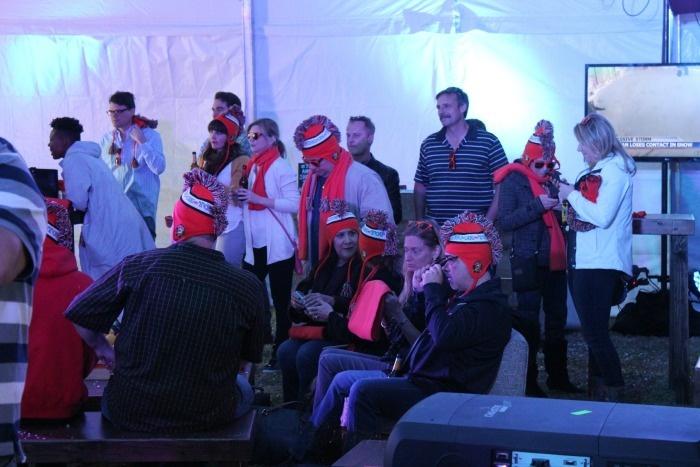 To help us cope with the change in season they pass out Shock Top ski hats and scarves to keep us warm and looking stylish :)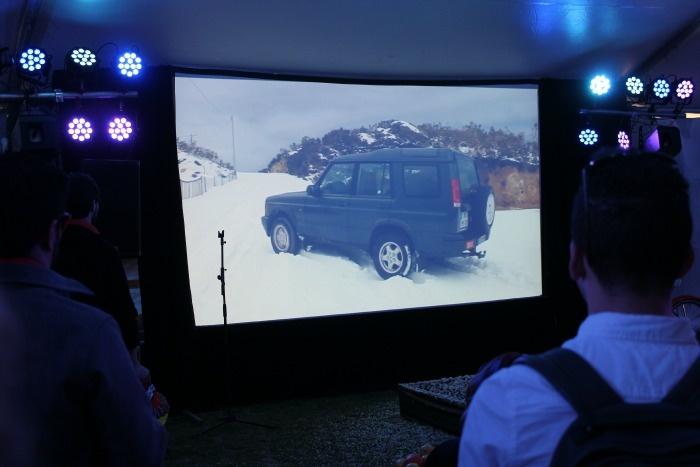 To complete the experience, they then dim the lights and show us video highlights of the terrible winter weather that the rest of you guys have been experiencing this year ... but then ending with their goal of bringing bottled sunshine made from fresh California lemons to beer fans across the country.
We also learned a bit more about Lemon Shandy including that it is a Belgian-style wheat ale and is the only nationally distributed shandy made with real California lemon peels and has an ABV of 4.2%. Their classic Shock Top Belgian White is a spiced Belgian-style unfiltered wheat ale that is brewed with orange, lemon, and lime peels as well as coriander that produces it's signature taste.
Lemon Shandy will be available nationwide from March 2 through Sept. 6, 2015.
I love my super hoppy west coast-style IPAs but there's a time and place for a beer that is just so easy drinking that you can enjoy more than one without feeling tipsy (this doesn't mean you can go crazy though - always be smart when drinking and enjoy responsibly!). This is exactly what the country needs right now to warm it up and kick winter out the door!
Let's hope it works - if not, it will at least be fun since the Lemon Shandy is a super drinkable beer and it's great to enjoy after shoveling the driveway too :).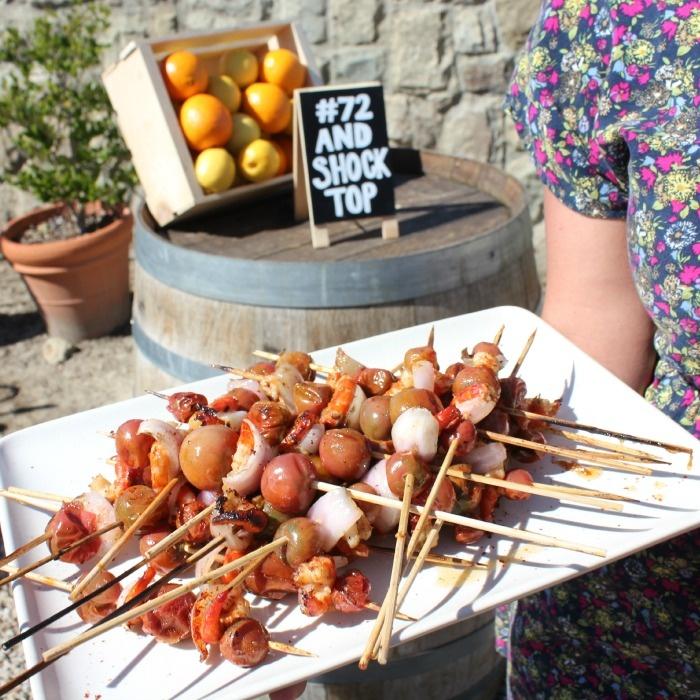 With the "press conference" part out of the way, the group emerges from the tent to more appetizers featuring California cuisine such as these shrimp skewers with local Santa Barbara shrimp.
After we've had a chance to explore the area, have a few beers and pick some of our own lemons, play a game of bocce, and talk with friends as well as Shock Top reps, it was time for lunch prepared by a fantastic chef that prepared an amazing California cuisine lunch inspired by Shock Top's Belgian White and Lemon Shandy.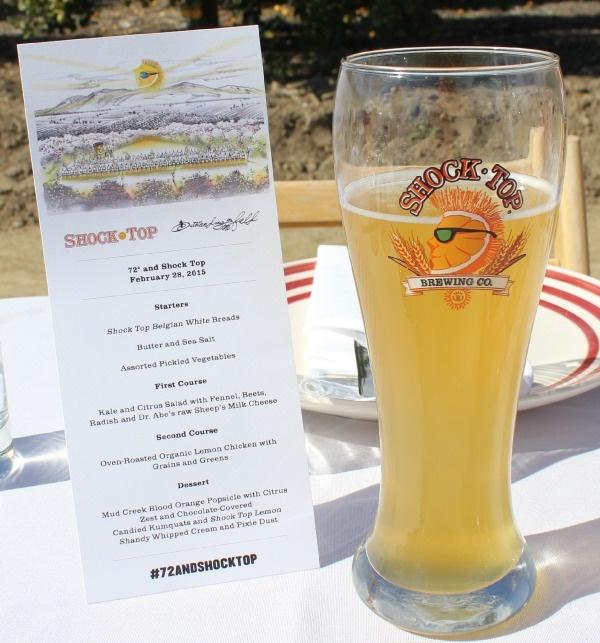 Our lunch was prepared by chef, Clark Staub and Outstanding in the Field, featuring their signature big long table and locally sourced ingredients.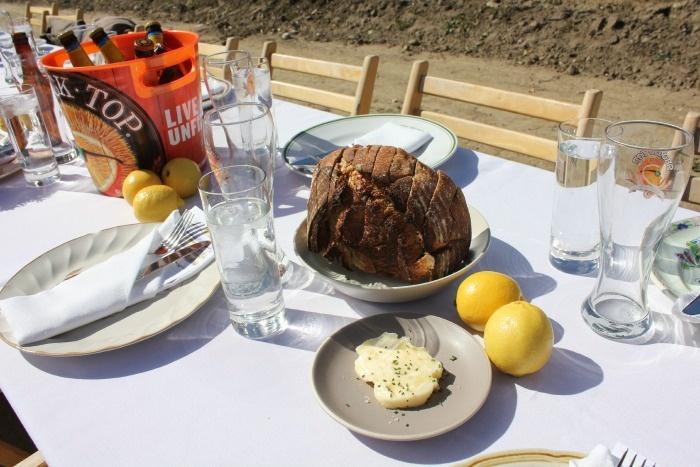 To start, we were served beer bread (Belgian White) with smoked butter.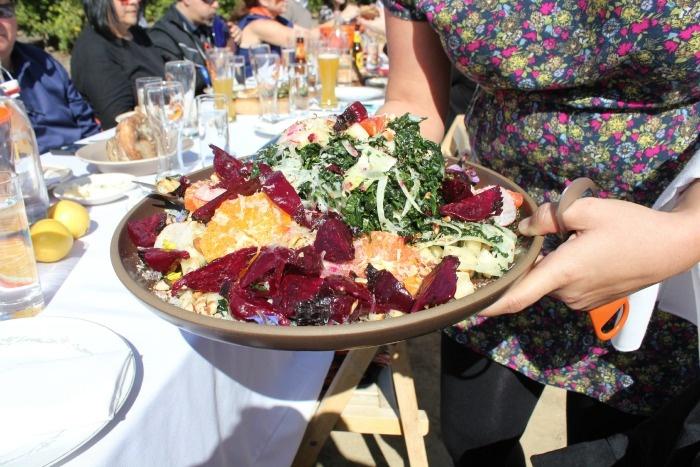 Next up was a kale salad with citrus and beets.
The main course was oven-roasted lemon chicken with grains and greens.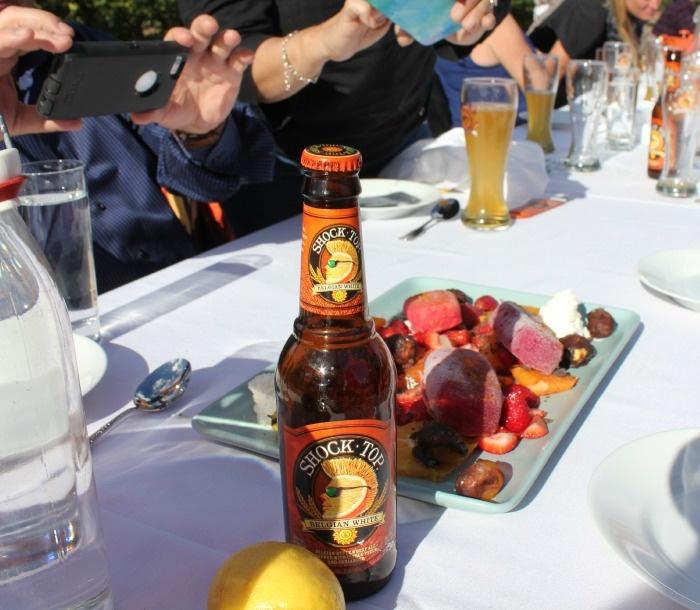 Dessert was probable to most avant garde of the courses - since it was served on a tray that honestly my camera just wasn't able to capture the beauty of. However, when it arrived everyone was excited to see it and then the excitement of "oooo! did you try that?"
Social dining is a signature of Outstanding in the Field and that's what Shock Top is all about too. Fresh ingredients, creativity, and a great beer that you can enjoy with friends.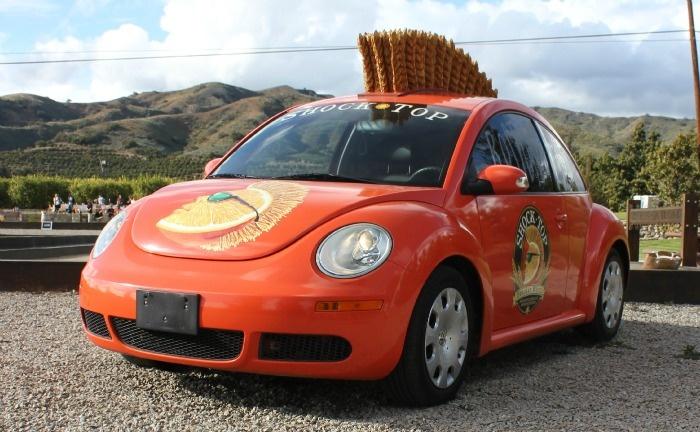 For me to say that Shock Top is a great craft beer would be considered grounds to be thrown in the ocean by many here in the "Craft Beer Capital of the World", but I'll proudly say that I am a huge fan of Shock Top. Despite the fact that they are owned by Anheuser Busch / Inbev they have somehow managed to maintain that independent spirit but take advantage of the massive distribution network that comes along with being part of the AB family, so I hope they can continue.
Oh and btw - I corned both the VP of the company and one of their brewmasters - they have heard LOUD and CLEAR that we want Twisted Pretzel to come back and not just as a "festival" beer so we hope to have some exciting news on that front in the very near future too!