There's no shortage of beer festivals in San Diego, but last weekend I had one of my all-time-favorite experiences at one though initially I was skeptical. For those of you who have attended beer fests, you know that typically these events are just row after row of tap tents in a park or along a road somewhere. This one was scattered among the many boats at the San Diego Maritime Museum! Yes - that's right, drunk people navigating gangways and ships moving beneath of our feet ... what could possibly go wrong ...
The other thing I noticed initially was that instead of the typically dozens of breweries there were only a handful listed, but since they gave me free passes I really had nothing to lose and so I headed out to get my drink on and check out a Scotch brand that had told me that they were serving up some Beer Cocktails!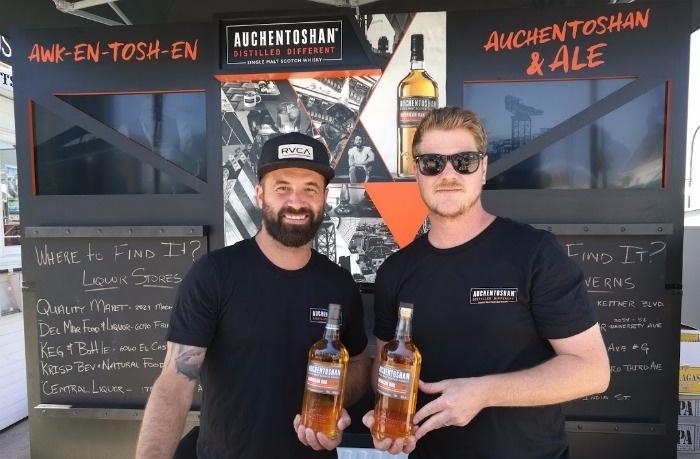 Auchentoshan had two beer cocktails that they were serving up -
IT'S BITTER TO BE HOPPY:
1.5 parts Auchentoshan American Oak Single Malt Scotch Whisky
.5 parts Aperol
.25 parts Fresh Grapefruit Juice
6 dashes Lemon Bitters
2.5 parts IPA
Stir all ingredients and strain into a coupe. Garnish with lemon wheel.
TASTING NOTE American IPA is all about brash, American hop flavor – grapefruit, pine resin and tropical fruit are common flavors. In this drink, the bitterness of the IPA melds with the bitterness of Aperol, but is mellowed by brown sugar and caramel tones from the American Oak.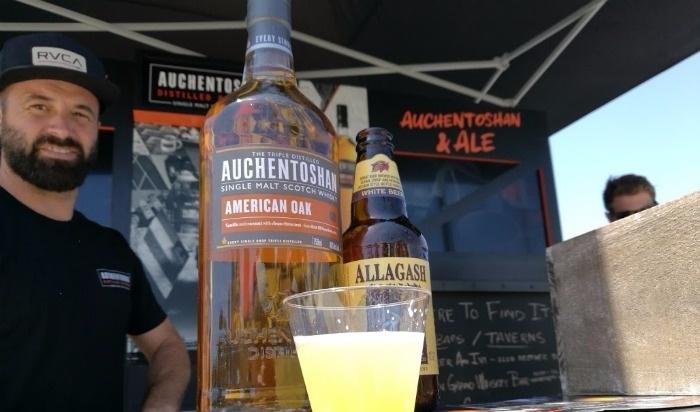 LEMON TELL YOU SOMETHIN' HONEY
1.5 parts Auchentoshan American Oak Single Malt Scotch Whisky
.5 parts Honey Syrup (1:1)
1 part Fresh Lemon Juice
3 parts Belgian wheat beer (aka witbier)
Build in a tall glass or beer stein filled with ice. Stir. Garnish with lemon peel. (Honey Syrup: 1 part honey to 1 part water, boil and cool before using).
TASTING NOTE Refreshing and easy drinking, Witbier commonly features spices such as coriander and orange peel which lend it floral citrusy and perfummy notes. In this drink, the orange notes of the beer align with the lemon juice to highlight the citrus overtones of American Oak.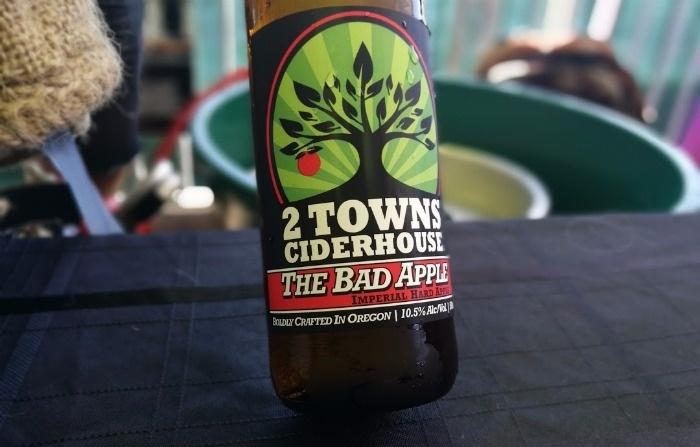 This was a great way to kick things off and the fest continued to be non-typical as while there were plenty of "breweries", ciders were VERY well represented including my new favorite cider - 2 Towns Ciderhouse!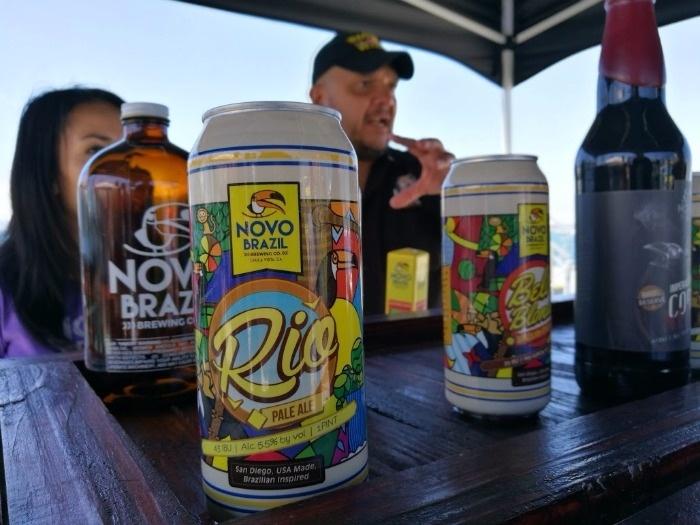 Additionally, while San Diego has an almost bottomless supply of beer, it's always awesome to discover new ones like Novo Brazil which has some of the most amazing can artwork in all of the San Diego beer community. They also have a great IPA as well that while not overly hoppy has a great flavor.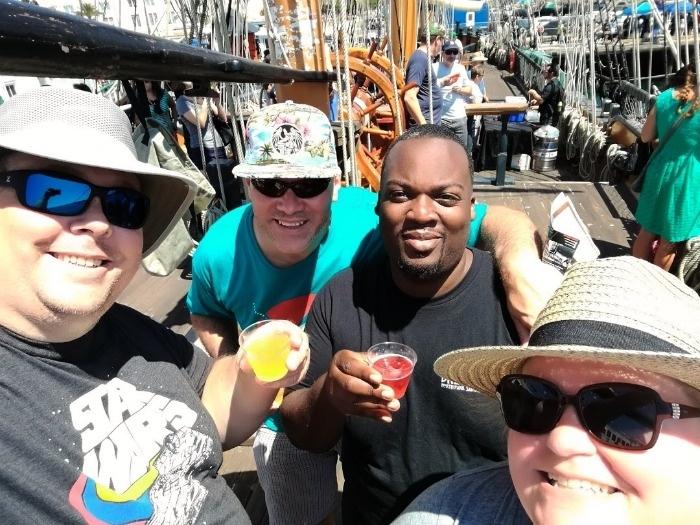 Beer festivals are a great opportunity to try new things and explore new flavors. This was my first beer festival that was organized by Rock Star, but I was impressed. It had a great balance of vendors, flavors, and it wasn't overwhelming or overcrowded either.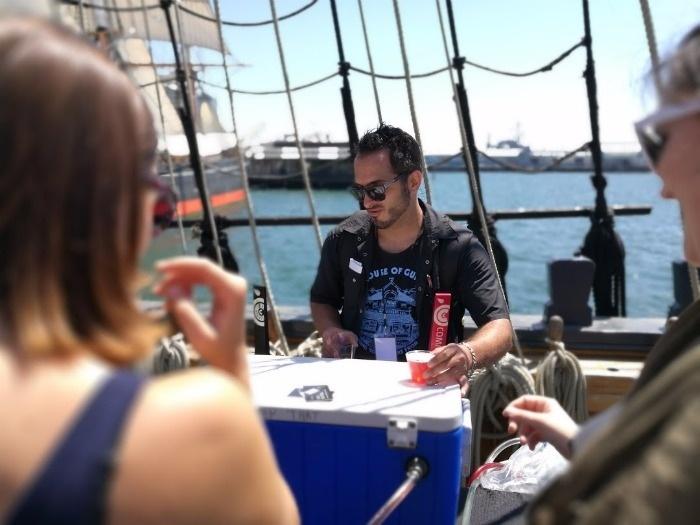 Plus, this was one of the most unique settings that I've ever visited for a beer fest and I can't wait to return to the San Diego Maritime Museum again next year for the 2017 Sip 'n Ship Beer Fest!